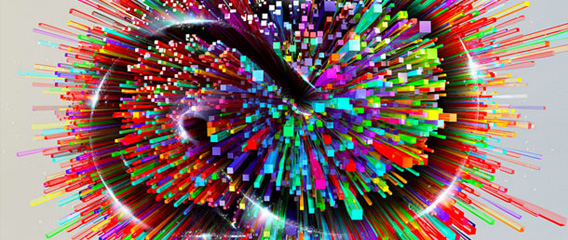 News about the Adobe account hack just keeps getting worse and worse. First, 2.9 million users had supposedly been hacked. Then, the number skyrocketed to a much more staggering 38 million. The number is now climbing yet again, and it seems that many of the people who have been hacked have not been notified by Adobe. Including us from Shoot The Centerfold. Our own Adobe account was also among the compromised accounts.
The news over the past week is that the number of accounts and passwords that were compromised during the Adobe hack was much higher than even the revised 38 million reported. How much higher? Including inactive accounts, the estimated number of passwords published online by hackers is 150 Million!
According to security site Naked Security, the encryption system Adobe used for passwords was woefully ineffective. And what's worse, you might have been affected even if Adobe hasn't taken the time to notify you yet — assuming the company will at all.
Thankfully there is a way to check if you were affected. LastPass, a password security service that has some experience in this area with LinkedIn and eHarmony, has put a free tool online that will search the database of leaked account info and tell you if you're at risk.
Here's what it looks like if you weren't at risk: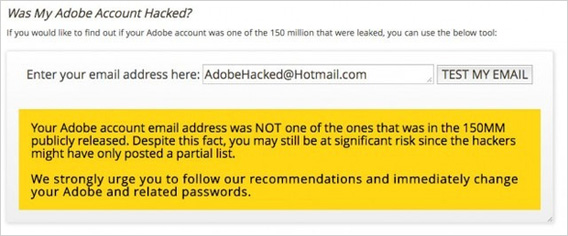 Unfortunately, if your account WAS hacked… this is what that diagnosis looks like:

The check is done through this secure form, and LastPass has said they will not store any of your information if you use the tool. It's more important than ever that you heed the initial advice Adobe doled out: change your password (all of them if you tend to use the same one on multiple accounts) and check your bank and credit card accounts often over the next few months.
Oh, and here's another sad tidbit that has come to light thanks to the Adobe hack: the three most popular passwords used by the Adobe users who were hacked are "123465″, "123456789″ and "password" — with security like that, who needs encryption!


© 2013 Copyright ShootTheCenterfold.com. All rights reserved.