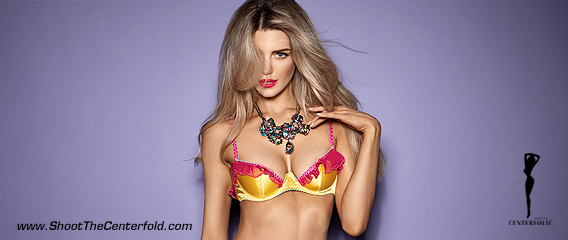 In today's commercial photography industry, retouching and post-production are a crucial component of most professionals' workflow. Unless you have time to dedicate to becoming an expert with Photoshop in addition to honing your photography chops, you'll need to add a great retoucher to your team.
Pratik Naik, founder and lead retoucher at Solstice Retouch, has retouched photos seen in magazines such as Elle, Vogue, and many others. In addition to being an expert in post-production, Pratik is a savvy social marketer who has become a familiar face on many photography sites like fStoppers and RGG EDU and in the marketing of manufacturers like Phase One. He also is an educator starring in several tutorials focused on his craft and the software he uses for his work.
We were fortunate to get an opportunity to discuss the art, philosophy, and business of retouching with Pratik and get an inside look at his area of expertise in the professional photography world.
Interview:
STC: Thanks for sparing some of your valuable time to discuss your niche in the industry. Tell us a little about yourself and how you got started in the business.
Pratik: My journey began in high school where I primarily dabbled in Photoshop through a sense of curiosity. Growing up, I always was into art, and it seemed like a natural extension of it. I mean, getting to use layers and undo was miraculous when it came to art!
I studied random tutorials on the web that also allowed me to learn the tools that Photoshop offered.
It wasn't until I did photography in college that I decided that retouching would be a path for me. Coincidentally, I stopped shooting and became addicted to retouching since I already had an idea of how to execute the end result I wanted with relative ease.
STC: What attracted you to retouching in the first place?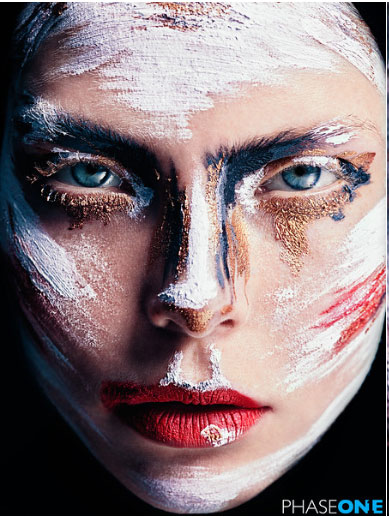 Photo: Jonas Jensen
Pratik: Being a natural introvert, I remember the excitement of shooting for the sole purpose of bringing the images home to work on them to bring out the final vision. I really had no idea how much fun I would have! A side effect was how calming the process was. It felt like mental yoga because it allowed me to focus on something to the point of forgetting about my worries.
STC: You've made the final touches, the visual cherries on top, so to say, on many amazing published pictorials. Brag a little and tell us where some of your more prestigious jobs have been seen.
Pratik: People only seem to know my fashion side, and I have done work for Vogue, Elle, Marie Claire, and all the standard issue magazines, but I also have done a wide range of glamour work and have made it to Playboy, Maxim, and FHM as well. I just love beautiful images and working on skin to make it all shine, no matter the genre.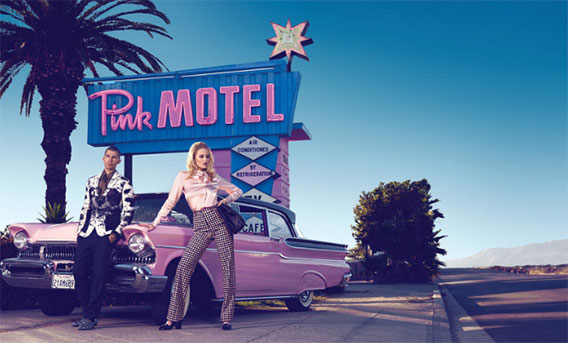 Photo: Eric Michael Roy
STC: How important is retouching and post-production when it comes to creating professional images?
Pratik: When we see the perfect frame in person, we don't focus in on the "flaws" the situation produces. Retouching simply removes that and allows the viewer to focus in on what we want them to see, without being distracted by what they don't need to see.
STC: Why should a photographer hire a retoucher? Can't they just do their own work?
Pratik: They can, and they should do their own work, in the beginning. Eventually, having a retoucher as a part of their team does two things:
It opens up time for them to find more work so they can shoot more and make more.
It elevates their work as a good retoucher should match your vision but to an even higher degree.
As we all produce better work, we need to find specialists who can help us build our business. Photographers, retouchers, and other team members work together to make it happen.
STC: It's an interesting paradox that while post-production is critical to the success of a final image, it's a common belief that retouching is best when it's unnoticeable, where the image looks "natural." What are your thoughts?
Pratik: I agree! But if your goal is creating a sense of fantasy, it's okay to have your own style too. You really have to define what you're after and fully embrace it.
There's nothing worse than seeing a portfolio that is inconsistent with their vision. Show what you love and own it.
STC: Who are your influences and what retouching work inspires you?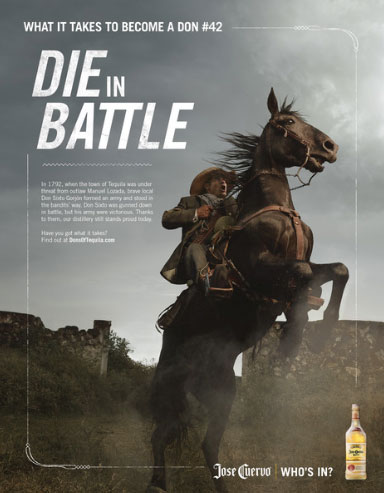 Photo Joey L
Pratik: I'd honestly say I can't think of anyone in specific. I find inspiration through nature, art, and all the cliche sources people cite.
I admire elements about certain artists and try not to be overly inspired by a particular person, as I want to be true to my own work.
STC: You have gone viral with a few interesting posts in the past year with your "Goodnight Moon"/Apple parody and the infamous hat photos. How important is social media when marketing your business?
Pratik: I tend to have a lot of fun with social media; it's a big game to me. I'm more on the social side instead of the media side. Once people engage with me and what I like to share, the more I find they become friends and colleagues. Seeing someone's personality behind the work is a good driver to marketing yourself as well. However, there are many "right" ways about going about social media, as long as you know the reasons you're using it!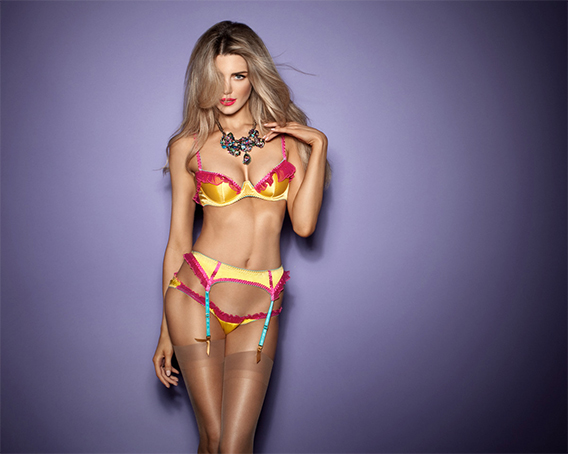 Fred and Ginger campaign -Agency: One Mega Management
STC: I heard you got your start by networking on Model Mayhem. What are your feelings about the influx of retouchers from Eastern Europe and their relentless tagging and messaging on MM? How can anyone retouch an image for $5?
Pratik: Indeed! I started there as it was the only platform I knew about during my infancy in photography. The lower level retouchers will always be there, and I would expect them to match the quality that editors of magazines are seeking. That level of experience takes a long time, and it won't make $5 per photo financially viable as a business.
There are some diamonds in the rough that have the talent and are just starting out, but I would recommend finding great help and sticking with them through your career. Aside from talent, trust and speed of turnaround become very crucial. One bad job could jeopardize your name, and you should avoid any weak links in the chain.
STC: You have the unique perspective of seeing the RAW images, the starting point, before the rest of the world sees the final product. What makes a great image in your opinion?
Pratik: It's amazing how much of the final image looks close to the raw file in some of the most iconic pieces I've worked on. They truly get me involved in the pixel level details, so we don't have to modify much. Shoot like Photoshop doesn't exist and really craft the light and the set as much as possible before considering Photoshop.
STC: When you receive photos, what mistakes do you see photographers making most often? How can we make your job easier?
Pratik: Thinking that it's okay to fix it in Photoshop later, whether it's makeup, distractions on set, or lighting. I can't emphasize how important it is for your sanity to get that as right as possible!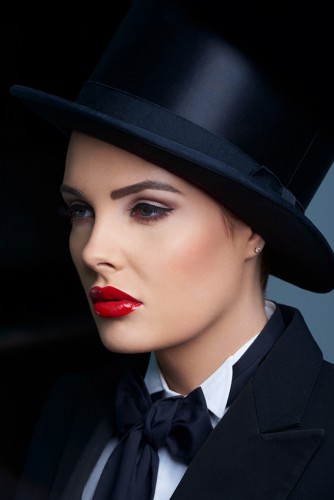 Photo: Doug Hill
STC: Obviously, we at Shoot The Centerfold are huge fans of glamour photography. How do you feel about the current state of glamour photography and what are your thoughts about its future?
Pratik: I think glamour photographers who are at their peak like yourself really have to understand lighting well. The quality of work has gotten magnificent over the last ten years even! Being able to really focus on the body like fine-art really shows in good work.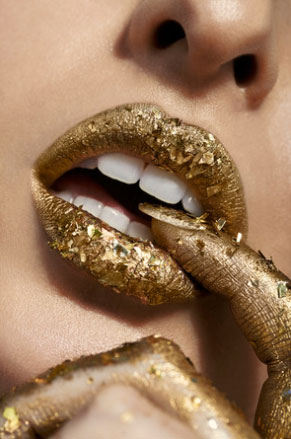 Photo: Joe Prileszky
STC: It's been said that "print is dead." We don't completely agree, but publishing is clearly evolving and transitioning. Where do you see publishing heading?
Pratik: I tend to find the positive in an ever-changing industry. With print, I imagine this will force publications to get creative. It may also lend itself to stronger magazines with those that survive; in essence, cutting the herd thin but keeping the ones that survive strong. Also, they may supplement income with online variations with the physical print. It reminds me of how
It reminds me of how film is somewhat making a comeback to a certain degree, so the support will ensure it doesn't completely die. Once you see your work in print, you never forget the experience of it. Maybe I'm completely wrong; I'm just an on-looker with this situation!
STC: The fashion industry has been notoriously heavy-handed with their retouching techniques and decisions making already thin models look unnaturally thinner, and these choices have generated quite a bit of criticism and controversy. How do you feel about these decisions and the media outrage that follows? Are these intentional moves made to create controversy?
Pratik: Sometimes they can be. For instance, look at the "no Photoshop" trend that has been around these days, it's definitely for publicity because more people talk about it. Also, sales grow for some brands that try it encouraging "real people" even though there is still deception involved in other ways.
It's the same for the other direction.
When too much Photoshop happens, it's to create an illusion that people also want to be a part of. I sometimes think that the "mistakes" that happen in editorials that get published could be intentional for controversy. However, it's certainly possible that the mistakes were genuine and no one caught it. Talk about a mystery! What's your take? We all have one.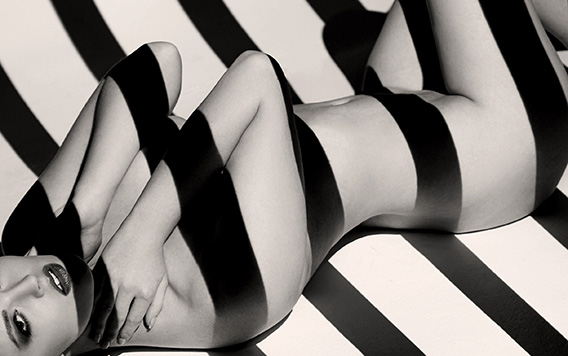 Photo: Doug Hill
STC: I tend to agree with you. I think editors and clothing companies need people to be talking about their brands in order to sell their products and glaring mistakes or too much/too little post work certainly raises the public's collective eyebrows.
How do you feel when you spot an obvious error like an extra limb or phantom hair on an image printed in a very high-profile place such as a major magazine cover? What is the worst you've seen or the ones that made you burst out in laughter?
Pratik: The ones where they remove the belly button makes me laugh! Oh, even better, when they smooth out knuckles! They're fingers, not sausages, people. Oh, I could go on forever!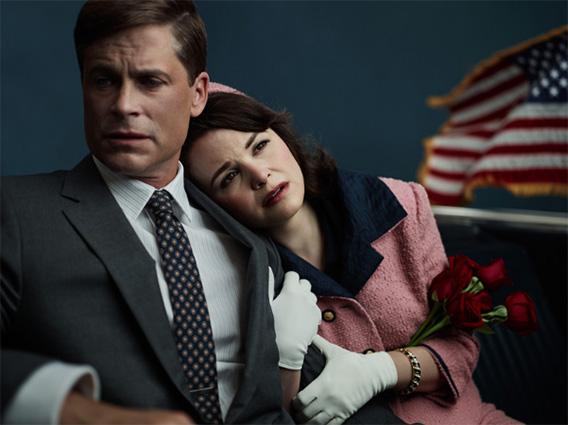 Photo: Joey L
STC: Do you ever sleep? Your drive and work ethic is admirable and inspiring. How do you maintain the pace? What keeps you going?
Pratik: I say the day is not done when you're tired, it's done when you meet everything you've sought out to do. If you set lengthy goals, be prepared to follow through. Doing so will ensure accountability with your daily goals, and also teach you not to over-promise yourself. This has also helped in other areas of my life that require me to follow through.
Sometimes you may miss the mark, but it's a good mindset to have.
What keeps me going? I think it's this natural drive we have to do what we want to do. Why do we want to do these things? I can't answer that, but it's very important to find that passion where you won't even need external inspiration to continue to be motivated.
STC: Any final words of advice for the photographers or aspiring retouchers reading this?
Pratik: Be prepared to spend a few more years than you anticipate to get to where you are. Also, working on your passion for 8 hours a day is just a half-day. In the beginning, and possibly forever, be prepared to live this life from the time you awake, until the time you fall asleep. Then for the over-achievers, in their dreams. If that scares you, you're in the wrong field. If that thought excites you, you're doing it right!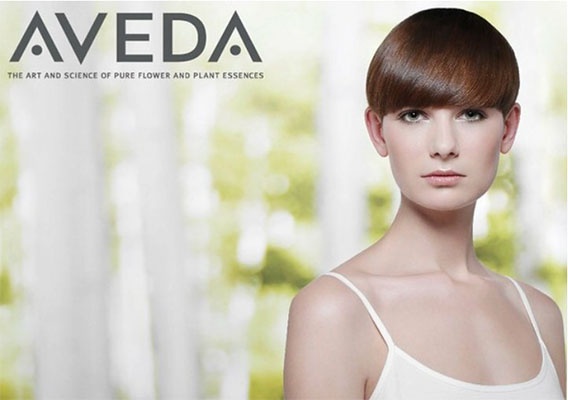 Photo by Tony Le-Britton
STC: It sounds like we have our work cut out for us. We want to thank Pratik Naik for his insight. To see more of Pratik's work, you can visit solsticeretouch.com.
© 2017 Copyright ShootTheCenterfold.com. All rights reserved.