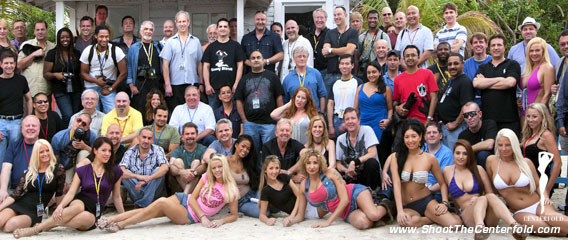 Like the old saying goes, "Size matters" – or does it? We think you should decide that for yourself. Here's a high-resolution group shot of all the attendees from our January 27-29, 2012 Miami seminar/workshop. This was unmistakably an unforgettable moment that had an everlasting impression, not only on our minds, but also on a high-res image that you can print and easily find yourself smiling at the camera! Go ahead and use this image on your desktop as background or perhaps print a copy of it to remind you of good times you had at Shoot The Centerfold Seminar/Workshop in Miami.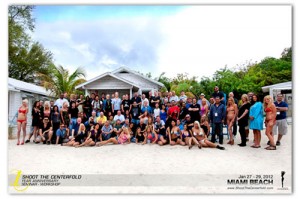 1/40 sec f/13  19mm ISO 200
Lens: 14-24mm f/2.8
Dimensions: 3931 × 2621
Photo by: : Christina Wehbe
Should you need even bigger version? email info@ShootTheCenterfold.com and we will send you one.