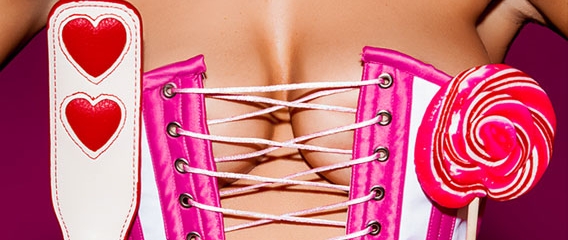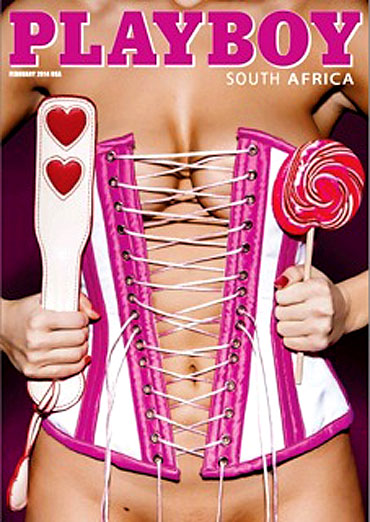 Valentines day is coming and STC attendee Dr. Dan's romantic side has finally reached the publishing point … and it's blooming! His Armenian roots and late night fantasies have collided with a slight taste of personal "kink" and the lover-boy he claims to be!
The results are stunning! 60th anniversary Playboy cover and a playmate pictorial. Not only that! Playboy Croatia could not resist Dr. Dan Valentines-charm and they are going to publish the same cover and pictorial too. I mean … is Dr. Dan in a lucky streak or has his STC studies awaken the inner muse inside him who has now scored 5 Playmate shoots and 3 Playboy covers! All this in the past six months! Wowza! Goes without saying that we are very proud of Dr. Dan's success and his NEW photography. Makes us wonder what else could we teach him or perhaps we all could learn some lessons from him ourselves.
Checkout the full pictorial at Playboy South Africa's website. But first, let's hear from Dr. Dan himself in his own words how all this came together!
Spank it or lick it! Playboy South Africa's newest cover by Dr Dan begs the question!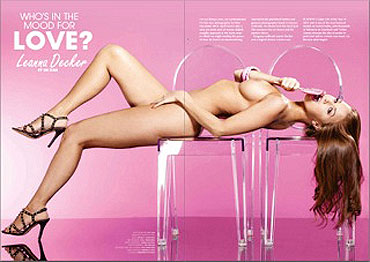 I am really excited about this cover because it deviates from what you normally see on a PLAYBOY cover. This was created in between sets and I took about 30 shots, while my crew were setting up for the next set. I got the assistance of my makeup artist and our craft services girl. They helped get the corset on (yes, its backwards.) and I first shot it without the paddle and lollipop, then the last 5 shots I remembered the props we had and this is the amazing result!
I had a very strong feeling about this one, and when I had finished my edits this one stood out above all the rest. I originally sent five cover mock ups, but it was SO obvious to my editor that this had to be the cover. It includes all you would want in a valentines theme image to make the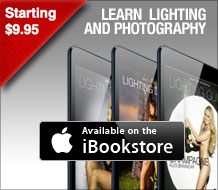 reader pickup the magazine. The heart for valentines, then all the naughty and sweet things that lovers do on that day, including the areas of the body that entices us most.
It creates multiple fantasies in a single shot! Do I lick it, do I spank it, or do I tie it up?!?
Cropping was just as important as the subject. Earlier that week I had several conversations with men and women about some of their favorite parts of the body, aside from the obvious things, what kept coming up was the "v" crease were the thighs meet the lower abdomen to create a "path" that leads to the lower "nibbles and bits". So when I conceived of this shot I wanted to make sure to include that in the image. Of coarse communicating this clearly to our model, Leanna, was very important.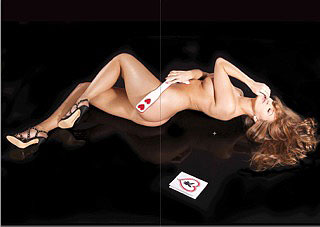 I had taken a test shot earlier that week for lighting and effect and showed her exactly what was to be seen and that I wasn't trying to get an OB/GYN shot. LOL! (Spanking not included! that's extra).
I did send a more "vanilla" version that didn't have the paddle or the lollipop in case it was "too much" for the PBSA regional sensibilities. I was very happy with the feedback and choice from my editor!
See the earlier part of this post here.
Follow Dr. Dan's footsteps by joining Shoot The Centerfold's March seminar/workshop.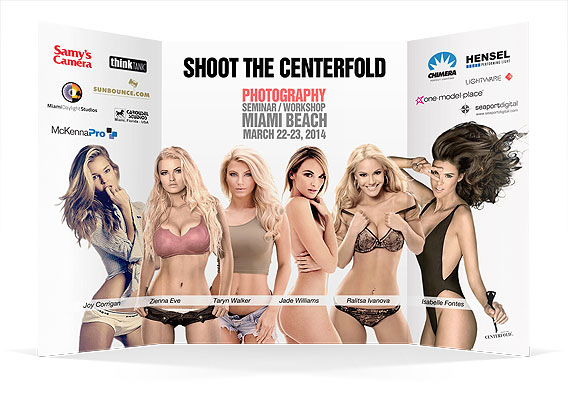 © 2014 Copyright ShootTheCenterfold.com. All rights reserved.