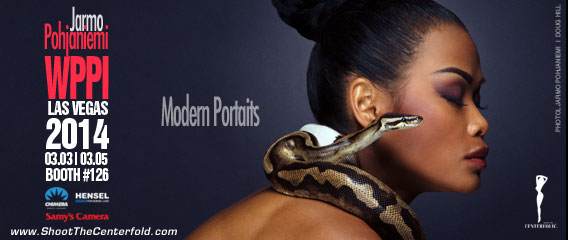 WPPI is almost here! One of the largest annual industry event for photographers and filmmakers that draws around 15,000 people to learn new techniques, build relationships, experience new products and find solutions for their business. Our STC master photographer Jarmo Pohjaniemi will be revealing his new pictorials and demonstrating the techniques on how to achieve the desired look that magazine editors go for.
Jarmo was also chosen this year as one of the WPPi speakers for a master class:
Wed, Mar 5, 2014 – 11:30 AM to 1:30 PM
MC49 – Shoot the Centerfold
Speakers:
Jarmo Pohjaniemi
Model: Mary Alejo
Type: Master
Track: Lighting / Posing
Shoot The Centerfold March 22-23th seminar/workshop tickets will be on sale at discounted price (Save $200.00) while purchased during your visit to WPPI Chimera/Hensel booth #126.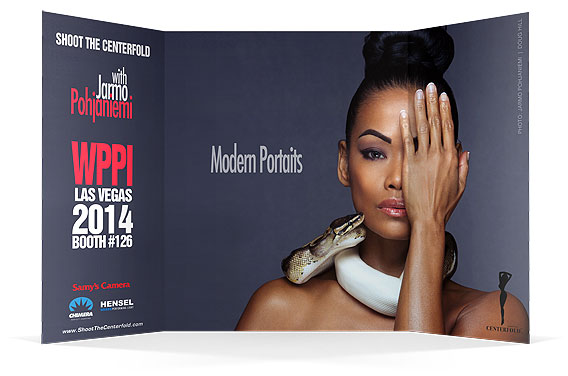 23 Tips To Make Your 'WPPI 2014′ Experience Memorable
Here below are some valuable tips we found on our friend's site @ fStoppers that are going to be helpful if you plan to attend.
1. Don't carry your camera everywhere. This is a photography conference not a photo shoot. There is really no reason to lug around your expensive camera and nice lenses. If you need a photo of something, your point and shoot or smart phone will usually be just fine. Now I am not saying to leave your camera at home – there are after all some fun photo shoots you can sign up for while in Vegas.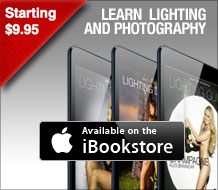 2. Stay at the MGM or MGM Signature. All other hotels are at least a one mile walk to the convention. Might not seem like much but I guarantee you'll be tired of by the end of the first day. It is also nice to be able to run up to your room and drop off stuff throughout the day or grab a quick power nap.
3. If you are attending WPPI with your friends, don't all go to the same class. Split up, take good notes and share what you learned with each other.
4. Don't count on having any Wi-Fi or cell signal while inside the hotel or convention center. They might have improved the network but in past years it has been piss poor.
5. Since you might not have Wi-Fi or cell signal make specific plans with your friends ahead of time to meet up. Don't count on just being able to call or text them. If you do have plans, show up. Don't let your friends down and make them wait for you.
6. Grab a group of friends and head over to one of the excellent buffets while in Vegas. One of my favorites within walking distance is The Wicked Spoon inside Cosmopolitan. If you really want to splurge though go check out the buffet at The Wynn. YOLO!
7. You won't be driving much in Vegas, and the MGM is one of the closest hotels on the strip to the airport. So don't worry about renting a car – just grab a taxi. It should cost you about $15. If you decide to rent a car know that when you park inside the parking garage at the MGM you can walk directly across the street to the convention center versus up through the hotel and all the way around.
8. Make sure you leave room in your suitcase to bring things home with you. This means to make sure you don't max out the 50 lbs limit otherwise the airlines will charge you a hefty penalty. There is a good chance you might take advantage of the sales you find at the expo and come home with some new gear. Even better, bring a duffel bag stuffed inside your suitcase that you can pull out and use if needed.
9. Pick out your favorite speakers and get yourself a "preboard" pass to see them. This will allow you to be in the preboard line – which is the group that gets let in first.
10. Wear comfy shoes. You will be walking a lot.
11. Stop and drink lots of water often… and Red Bulls. There will be lots of late nights.
12. Pack some meds. Every year after about 24 hours of being in Vegas you will hear about a number of your friends getting sick. It happens every year. Come prepared. Bring some cold, flu, headache medicine with you. Wash your hands often. If you do find yourself starting to get sick and need a pharmacy there is a Walgreens down the strip just past the large Coca-Cola bottle, directly across the street from the Monte Carlo. It's a 10-15 minute walk.
13. Have a plan for the trade show. Find your favorite vendors on the expo map and visit them first. You'll find the map inside the Expo Guide which you can pick up before going inside. Also keep in mind that there are two parts to the expo – in two different buildings. So don't visit one and forget about the other. Lots to see.
14. As you walk around the Expo floor you'll see some companies will have schedules for speakers they will host at their booth. These talks, typically about 20-30 minutes long, usually have lots of great info packed into a short amount of time. Definitely worth listening to. I like to pick up the schedule and plan my day around some of my favorite speakers visiting certain booths.
15. Need a Starbucks coffee? The line at the Food Court is always extremely long. There are two other Starbucks options in the hotel that might be closer to your room with much shorter lines. One is by the Avenue Cafe in the casino (open 24/7) and the other is located in the West Tower.
16. Want groceries delivered to your room? Safeway/Vons has a delivery service. You can order from online or using their phone app and have them deliver to your room. The service cost $6.95 but use code "EASY7" at checkout and you can try it for free. Here is the website,http://shop.safeway.com/ecom/home. There are also a few grocery stores just a couple minutes drive away – easy taxi ride or you could even board the bus across the street in front of Hooters and it will drop you off in front of Albertsons (Tropicana and Eastern) just a few miles down the street. It runs about every 20 minutes.
17. Need a late night place to eat. My favorite is the Grand Luxe Cafe in the Venetian Hotel. It's open 24 hours and is just like Cheesecake Factory. Huge menu of options, not too pricey. Looking instead for some cheap greasy Mexican Food go to Tacos El Gordo. This place is 2.5 miles away so I would encourage you to grab the bus up to the Wynn to get there. But one of the favorites in town. It's open till 3am.
18. Want to get spanked and drink bavarian beer. Go eat dinner at the Hofbräuhaus.
19. Have you been holding out to buy your Full Conference Pass. Use code "WPPISpeaker" to save yourself $75. The full conference pass also gets you a free guest pass – so split the cost with your friend.
20. Don't spend the entire week with the same friend. WPPI is all about meeting new people in the industry. Use Facebook Groups full of photographers to find out who all is going to be there. Use the opportunity to meet people in person. Go grab breakfast or dinner together in groups. Step outside your comfort zone.
21. Check out some of the free attractions in Vegas. My favorites are the fountains in front of Bellagio which run from 3:00pm – 8:00pm every half hour and after 8:00 till midnight every 15 minutes. My other favorite is The Freemont Street Experience. Great place to hang out with friends for the night. It's about a $25 cab ride though so catching a bus might be a better option. If you have never been to Vegas before and don't plan on coming back soon to do some sight seeing be sure to check out some of the amazing hotels as well. Bellagio, Cesar, Venetian, Palazzo, Wynn, Paris – all of them are absolutely beautiful and definitely worth walking through. Once there ask the hotel staff about some of the best things to see and they'll point them out for you.
22. Stick around till the very end. Each year I see a number of people head out late Wednesday night or early Thursday morning. This year they filled up Thursday morning with lots of great speakers that you will not want to miss. It would be like throwing money away.
23. Make sure to come and visit our STC master photographer Jarmo Pohjaniemi at Chimera/Hensel booth #126.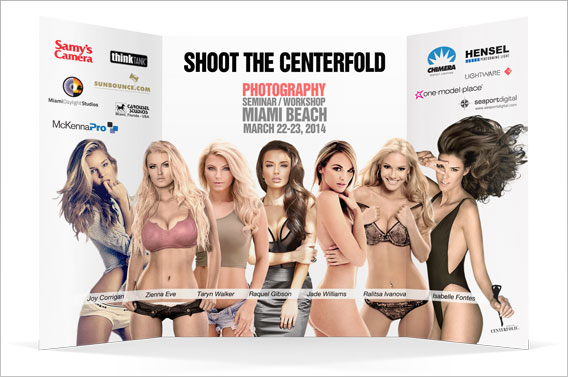 © 2014 Copyright ShootTheCenterfold.com. All rights reserved.