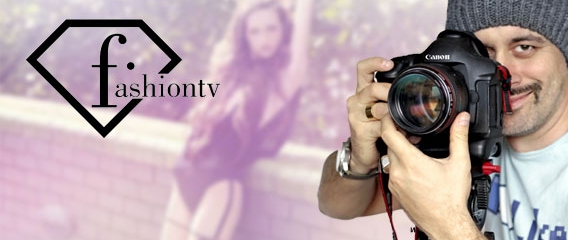 Ales Bravnicar's ever-growing popularity and success is conquering new heights. The World of Playboy has to share Ales with several other clients that vary from top cosmetic companies to clothing designers, not to mention Canon who has him as an ambassador. What next? Well, there is something clearly coming up soon and we all are very proud to have him as a part of Shoot The Centerfold.. See the good gossip from Fashion TV about Ales below:
ALES BRAVNICAR
PROFILE
Birth date: September 13, 1975
Country: Slovenia
Top campaigns: Max Factor, Canon, Frey Wille, Marina Rinaldi
OVERVIEW
Aleš Bravnicar is one of Slovenia's most sought after fashion, commercial and fine art photographers. He specializes in creative studio and location photography for corporate, advertising, and editorial clients like Max Factor, Elle, Playboy, Cosmopolitan, Maxim, Hermes Softlab, and many more. His series of photographs entitled "Androgynous" was awarded first prize at Slovenia Press Photo Awards 2010 and he recently exhibited selected works in London, New York, Miami and Tel Aviv.
Getting To Know You: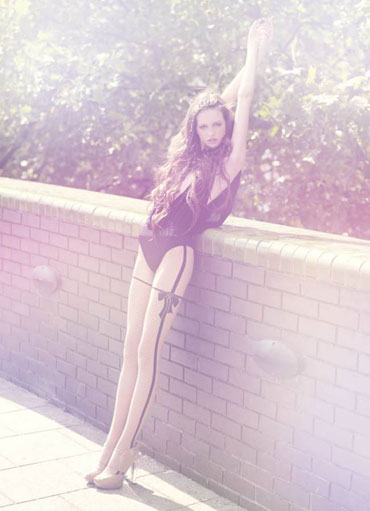 How did you start out? I started shooting photographs when my father entrusted me his most prized possession – a 1938 chrome Leica. As my passion for mastering and taming different lighting techniques grew, so did the amount of light I used in my work. I always wanted to tell stories with photos. Photos should speak. Sometimes they whisper, sometimes they scream, but they must always touch the viewer. I have been shooting nudes and fashion ever since — and loved every second of it.
How would you describe your photographic style? I am the guy that shoots sexy models and beautiful women. Actually my main occupation is fashion photography, but everybody down here on the sunny side of the Alps knows me for my work with nude and semi-nude models, which started with the publication of Playboy, which I still work for after all these years.
Otherwise, I work mostly for glossies such as Elle and Cosmopolitan, but also for Maxim, FHM, and the like. I am a fashion photographer with a passion. I am a straight-forward kind of guy, always on the lookout for some emotion. I try to make every photo look like a movie still. The best way to describe my work would be: I shoot still movies.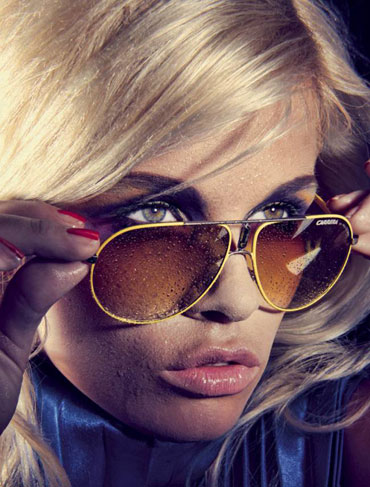 What do you consider as your "breakthrough" moment in the industry? I recall when Françoise Bernard, the senior editor of French Elle, asked me to come to Paris after our collaboration shooting the fashion editorial for the first issue of Elle Slovenia. I did not take that opportunity because I wanted to focus on my career with glamour and nudes. It was a chance of a lifetime, but I had other plans. I was soon contributing to all the greatest men's magazines like Maxim and FHM, but it was the editors of Playboy that hired me for the first job I loved – shooting nudes for a living, which I have continued to contribute to for the past 12 years. But I never stopped shooting fashion.
Which countries have you enjoyed working in the most? And why? Well, I really love Asia, Brazil, and England, but my most beloved country is America. I find enormous inspiration there. It must be the climate…
Tell us about a project you have worked on that was very special to you: I started shooting fashion videos and they got noticed. I recently got my debut as a director for a nationwide ad campaign for a cell phone operator. That was a great achievement I am really proud of.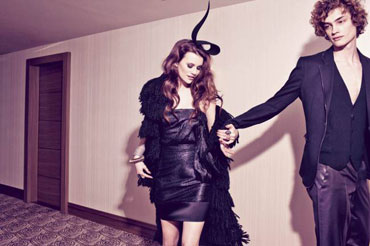 Do you use special equipment or techniques that you would like to tell our readers about? Painting with light has always been a passion for me – be it in the studio or in the field, I have the immaculate ability to master any lighting scenario and create masterpieces out of what sometimes seems to be an impossible situation without compromise. I use a Norman Trilite for a very special, glamour-style work.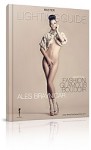 What will be your next project? Books on posing and lighting. A great photograph is the one where you do not think about the lights used when you look at it. My books will help photographers to reach out of their comfort zone and experiment in ways they never imagined before.
See Ales's hardcover books here.
See Ales's digital books here.
See the original post on FashionTV.