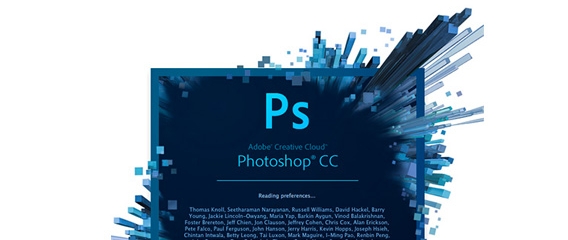 Photographers are all the same. We all get irate when asked to shoot a friend's wedding for next to nothing. Taking pictures of a new band for their next gig is seen as doing you a favor. We raise holy heck when a concert promoter offers to comp our tickets instead of providing a check for services rendered. A newspaper or website wants to give us a credit line in lieu of payment because it'll give us more "exposure."
Yet here we are, expecting the art industry to be taken seriously, but have no compunctions of "borrowing" software from a torrent because we want to save a few bucks. Besides, they make more than enough cash off people and little freebie won't hurt them, right? Wrong. By pirating Photoshop or other photo-editing software, the only message we send out is that we don't actually care about them at all.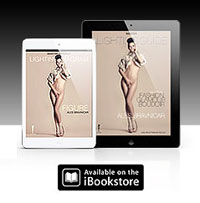 The main impetus for Adobe's move new Photoshop CC – a cloud-based software (not service, to be clear) – is to deter software piracy by having it only available and distributed online. The truth is that Adobe's move to cloud-based distribution does effectively crack down on some piracy, but not from a technological perspective, rather, an economic one. (The proverbial carrot instead of the proverbial stick.)
With today's desktop-based suite, you need to spend $700 to use the standard full version of Photoshop. In Creative Cloud, you can start using it for $30 per month, or $240 per year. The bar for entry is much lower so it's reasonably available to anyone.
In other words, Adobe isn't going to stop the hardcore hacker from pirating its software, even if the company distributes the product from its own servers. However, it may provide enough economic incentive for regular people to pay up.
(As a brief aside: Have you ever stopped to think how strange it is that "Photoshop" has crept into linguistic usage as a word to describe the manipulation of images? In one sense, sure… Adobe dominates the market. In another sense, this is crazy, because the vast majority of regular people who use this term have never used this quite expensive piece of professional software. That's multiples of the price Microsoft levies for its Office suite and about the average price consumers pay for an entire laptop. So you start to wonder – just how many people have encountered a pirated version of Photoshop, exactly?)
We can look to Apple and iTunes in this regard – one part of the reason that company made so many inroads in the purchase of media is that it made it seamless; a second part is that it made it cheaper. Instead of $15 for a likely indulgent Kanye West album, I can buy a few songs for $1 each. Instead of a $30 DVD for Season One of the television series "Mad Men," I can buy the one or two episodes I missed for $3 each. This vibrant ecosystem has mostly curbed the casual piracy practiced by normal people in the heady days of Napster and its ilk at the turn of the millennium.
Does a product cost more à la carte? Sure. But this is comparing apples to oranges – there is value in the smaller unit's convenience and accessibility. Sure, some people prefer warehouse-style purchases that emphasize quantity, but for another set, it's the lack of it that is most valuable. Some people will happily pay more for less product. Not everyone wants two gallons of mustard when all they need is enough for a sandwich.
(Ever tell a cashier "Keep the change?" because you didn't want to deal with it? At that moment, you are making a decision to pay more for less product. In this case, currency itself.)
By lowering the entry price of its software suite and the unit of value that corresponds to it, Adobe has made its flagship software more accessible to more people in an age when digital media manipulation is more democratic than ever… A smart move that expands its potential customer base, and it also may be enough to push piracy back to the fringe.
Here are six more reasons why you shouldn't pirate Photoshop CC:
1. You are committed enough to take your business seriously.
2. Support photography communities and manufacturers who will support you.
3. Pirated copies are buggy and do not always work as planned.
4. Receive updates, support and always have the best and the latest copy available.
5. Getting sued for copyright infringement.
6. Because you are an honest person!