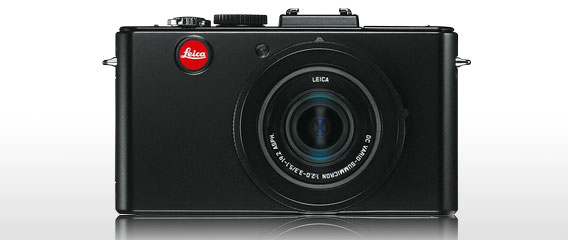 As we all know, when it comes to quality it must be German engineered and come with a nice price tag, right? Nein! Not always true!
For the third time, and as they say, "third time's a charm," Again, Leica steps up their game and will give one luxurious Leica Dlux 5 camera away – FREE! – for a lucky participant in our Jan 27-29, 2012 seminar / workshop.
Why not up your photography and knowledge base as well by joining Shoot The Centerfold seminar / workshop in Jan 27-29, 2012. Become a part of legacy and new era of photography. Leica and Shoot The Centerfold like to believe that when quality meets quality, you get the best results.
Our previous Leica camera winners in STC seminars are:
• Christine Smith-Meyerpeter
• Michael Carl Currie
Inspiration demands creative flexibility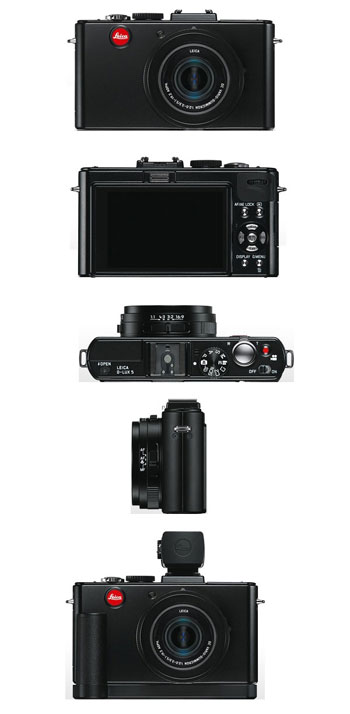 This versatile compact camera featuring a fast Leica Summicron zoom lens with focal-lengths from 24 to 90 mm (35 mm equivalent), is the perfect camera for a broad spectrum of photgraphic situations: from macro and wide angle architecture to landscape, from reportage to portrait and available-light photography. Manual setting options and an extensive range of accessories provide even greater creative freedom. With such versatile performance in such a compact package, the D-Lux 5 is the perfect companion whenever you seek inspiration – in Berlin or anywhere else in the world . . .
Super-fast lens
The newly developed, fast, Leica DC Vario-Summicron 1:2-3.3/5.1-19.2 mm ASPH. zoom lens offers an extremely practical range of focal lengths (24-90 mm-equivalent in 35mm format) With it Leica sets another new benchmark in the history of compact camera lenses. Thanks to its extremely fast maximum aperture, the Leica DC Vario-Summicron makes it an ideal camera for "available light" photography e. g. in the dawn or twilight hours and the new lens offers even more creative freedom than its predecessor.
Brilliant image quality
The D-Lux 5 features a newly designed 1/1.63″-CCD image sensor that is particularly large for a compact camera. Even at the standard resolution of 10.1 megapixels, this contributes to a significant increase in image quality. The results speak for themselves: combined with the camera's electronics and firmware, it guarantees brilliant high-contrast images with natural colour rendition and superb sharpness – just the way you expect them to be from a Leica camera!
The new D-Lux 5 delivers images in all 4:3, 3:2, 16:9 formats as well as 1:1 a particularly interesting format for creative composition, in both capture and review mode.
Creative freedom
Photography with a Leica camera must be one thing above all – a sheer pleasure. And that is precisely what the Leica D-Lux 5 offers with its amazingly simple and intuitive handling and clearly laid out functions. For instance, you can set manual settings, quickly and easily ,using the D-Lux 5's innovative "Clickwheel" located on the back of the camera. Thanks to its manual setting option for subject distance, aperture and shutter speed, the D-Lux 5 opens up a whole vista of creative opportunities for discerning photographers to take complete control of image characteristics. It also offers numerous automatic functions for effortless photgraphy that guarantees the user perfectly exposed and sharp images by simply pressing the shutter release ideal for less experienced photographers. The camera's automatic functions can control the O.I.S. image stabiliser, automatic ISO selection, face recognition, automatic contrast compensation and automatic scene mode.
Classic design
Classical elegance meets premium quality materials: This characterises the design philosophy of Leica D-Lux cameras. A design concept that the D-Lux 5 carries forth brilliantly and effortlessly.
Elegant matt black throughout, with sparse accents in chrome and uncomplicated distinctive lines, it possesses a compellingly purist and simultaneously timeless modern design.
A single glance says it all: It is a true Leica.
Professional image processing
Software Adobe® Photoshop® Lightroom®, a professional digital workflow solution, is one of the standard features provided with the D-Lux 5. The software is available as an online download for all registered LEICA D-LUX 5 customers. This software package allows photographers to "develop" the RAW image files from the CCD sensor of the D-Lux 5 to obtain the best possible image quality. At the same time, photographers maintain complete control over the development process applied to their images. White balance, exposure, sharpness, tonal balance, colour saturation and many other parameters can be modified during post-processing until the result the photographer envisages is achieved.
Video in HD-Quality
Its additional the D Lux 5 features a 1280 x 720pixel HD-Video function in memory-saving AVCHD-Lite format which is started simply by pressing a dedicated button on the top of the camera. Autofocus and the entire 3.8x zoom range remain available during recording.
Accessories: Camera with system character.
With its unique range of dedicated accessories, the D-Lux 5 is transformed in seconds into the basis of a true photographic system. Thanks to an optional electronic viewfinder and detachable flash unit, you can not only expand your photographic options, but also the range of your creative freedom for even greater pleasure. A hand grip can help ensure steady and safe handling whilst a range of bags and cases can ensure your D-Lux 5 is safely protected but always ready for action.
See more details here about Leica Dlux 5 camera.
www.ShootTheCenterfold.com