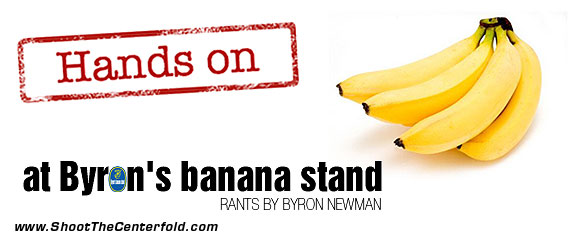 By Byron Newman  
Following on from my "rant" about over posing models and ruining what otherwise could be a good shot, here is, I think, a good example of relaxed posing. This photo was for a calendar and shot in Portugal. Although you can tell it was taken a few decades ago, the important thing to remember is that while styles may change, a classic, well-executed pose… does not.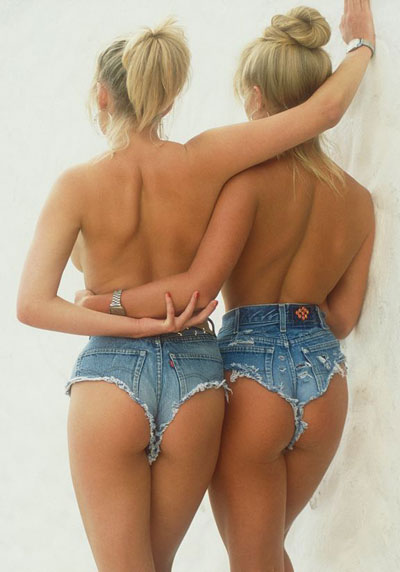 With no faces in the shot to draw you in and the ubiquitous denim shorts that could make for a corny old shot if over posed, it is the very relaxed attitude of the models, the simple styling with the hair tied up to give a clean view of the model's backs and the attention to detail (note particularly the position of the prominent hand in the shot) that make the photo what it is.
I always pay particular attention to hands. A bunch of bananas is fine if you are selling fruit, but not so good here. Photographs showing only the side of the hand are at their best. It is the overall relaxed atmosphere of the shot that makes it work. Although, true, the models are shaping their bodies for best effect, it is done in a way that is not obvious, therefore, it looks natural.
There are many little tricks to learn about hands and feet in photos. Pointing toes like those of a ballet dancer works. If hands are vein-y, have the model hold them above her head immediately before the shot and let gravity do its thing. I always have the back of hands made up with at least powder to smooth out color and texture. And, as I said before, try to photograph hands from the side rather than straight on – it is much more flattering and elegant. It is indeed what you do not see in a photograph that fires the imagination!
"Sometimes even the prettiest girls don't have nice hands… or feet. At Playboy, we probably did more retouching on hands and feet than any other parts of the body."
-Gary Cole
See Byron's past rants here

How To Ruin A Good Photograph

In Praise Of The Natural-Born Woman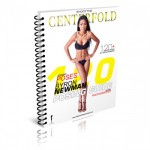 See modeln and classic poses by Byron Newman.