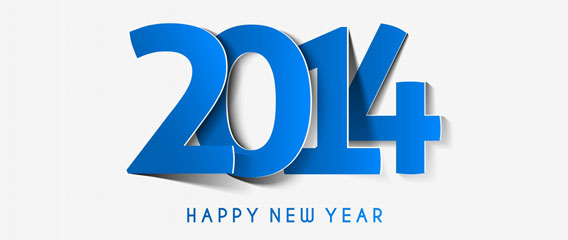 The year is at an end and many lessons and tricks of the trade have been learned. It's time to look forward towards the future and get that plan together that will catapult you to the stratosphere and beyond. Shoot The Centerfold wishes you a Happy New Year and all the best for 2014.
1. Commitment.
Being committed to your work is the cornerstone of all successful photographers. Commitment to improving yourself as a person is also important. The nature of photography reflects the personality and expressions of the photographer.
2. Getting serious.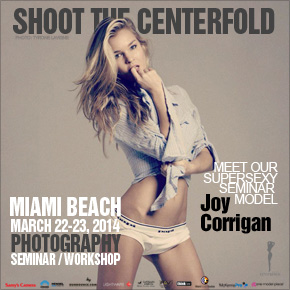 Getting serious, or at least somewhat serious, is an indication of willingness to do greater things in life. Careers and relationships are very similar; you can have a serious bond or a casual fling… see which one lasts longer. If you would like to discuss your career options and direction, please feel free to contact STC at info@shootthecenterfold.com.
3. Individuality.
Photographers for the most part are like sheep. They travel in flocks according to the latest trends and follow in someone else's footsteps, rarely straying from the path, looking over their shoulders and too scared of the big bad wolf of failure to go exploring on their own. Being an individual means taking a risk and doing something that will get you noticed.
4. Need for gear.
Face it – lots of us are guilty of always wanting more toys. While it's nice to have the latest gear, it also presents a problem because it takes some time to get used your gear and know its strengths and limitations instinctively. Old cameras don't produce old pictures, old minds do. If you're going to buy some new equipment this year, make doubly certain it's a need before you go replacing a perfectly good bit of kit
5. Overcoming your fear.
The biggest problem in learning photography is that very few programs include failure as part of the learning process. Before you find out what works, you have to discover what doesn't. These are not failures, not technically. Not everything works the same for everyone. So you have to be the one to figure out what works for you.
6. Understanding today's industry needs.
You might be a great photographer, but you can't sell what no one's buying. To be financially successful, you have to do your homework and know who is buying what. Then you have to look at your work and see where it fits. If you've got a good sales pitch, you might get people to buy your work but that does not mean you'll be doing it for long. All photographers are salesmen of some sort , but not all salesmen are photographers.
7. Learn what clients want.
A client will not buy something they are already getting from someone else if they're happy with it. Your job is to convince them they need your work because it's new and fresh (which it better be). Put yourself in their shoes; try to think of the best reason someone should put money in your pocket. The rest will fall into place. You can learn many ways of impressing editors and clients at Shoot The Centerfold's next seminar/workshop March 22-23, 2014 in Miami.
8. Finding the right model.
The perfect photo is a like a sentence. To be understood, you must use the right words in the correct order. A misplaced or ill-chosen word changes the meaning entirely. Just as a sentence has a subject, so does a photo. Choosing the right model means selecting the correct "expression" of your visual interpretation. Learn what you're trying to "say" in your photo, then find the appropriate model that not only suits your vision, but also the elements surrounding her. In the words of a great photographer, "Successful photography is merely taking an image and leaving out the pieces that don't work."
9. Photographers' etiquette.
Photography isn't just snapping a picture. Your subject will respond to your demeanor, for better or worse. This doesn't mean you have to put up a brave front and pretend everything's copacetic, but it does mean that being a professional will go a long way in getting the results you require.
10. Stop guessing, start knowing.
This goes hand-in-hand with the phrase, "stop talking, start doing." While it's a good thing to have a photographic education, knowing how to apply what you've learned is the true key to success. Experience is the one true power behind your success.
Explore all fields, facets and disciplines of photography, not just the ones that interest you. For example, working as a photojournalist will train you to think quickly on your feet, while outdoor photography will teach you how to position yourself in the correct location for the right photo.


© 2013 Copyright ShootTheCenterfold.com. All rights reserved.