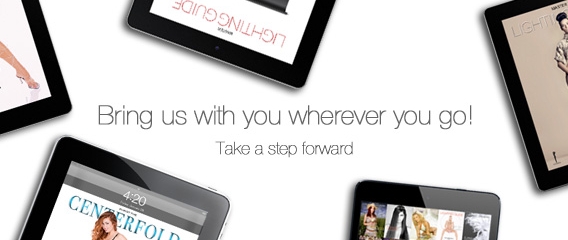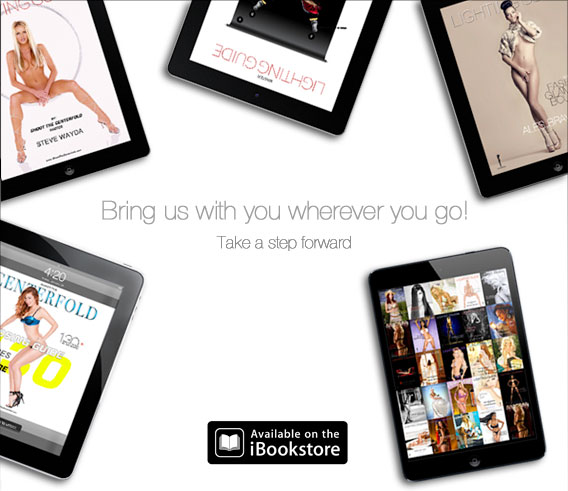 Successful photography starts when you master your lighting skills. The art-form of lighting has been the key behind Steve Wayda's, Jarmo Pohjaniemi's, Byron Newman's, Ric Moore's and Ales Bravnicar's impressive careers and it continues to do so…
Having great lighting skills is like having money in the bank… it's a wisdom that always keeps on giving and never runs out", says Gary Cole.
Shoot The Centerfold Lighting Diagrams
Created and developed from a collection of actual assignments and pictorials seen in publishing. Shoot The Centerfold digital guide illustrates lighting situations used by STC masters on a daily basis during the course of their work for national and international publications. These lighting guides are the result of six decades of professional experience combined and the cumulative knowledge and expertise of a true master photographer.
Learn from the Best
Shoot The Centerfold's digital master lighting books contain 15-16 different lighting situations per book. Each scenario includes camera settings (f/stop, ISO, shutter speed), equipment and lighting use, set-up descriptions, and full-page diagrams depicting light placement, distances and setting values. Explore the techniques and lighting that this guide offers and become a master of lighting by learning from the very best.
3 Proficiency Levels
You will learn three different levels of lighting: basic, intermediate, and advanced set situations. Start learning at the basic or intermediate level and take your photography to the advanced level as your skills grow.
Take Your Photography to the Next Level
Learn how to light glamour, fashion and headshots like a pro using detailed instructions. Create basic two-light setups or advanced multiple-light situations for a master photoset. Most important, learn how to balance daylight with strobes. Today's clients demand smart photographers who can deliver in any lighting situation imaginable.