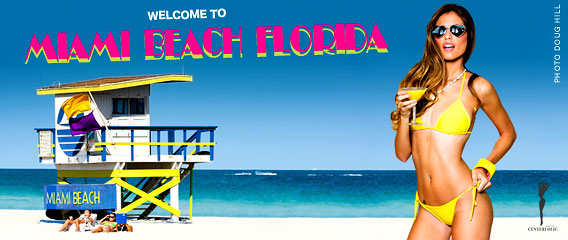 Here are some hotel/motel choices for STC March seminar attendees. One thing about Miami is that we will never run out hotels, in fact Miami has more of them than most of places in the world. They come in different shapes, sizes and personalities and for different wallets…
We clearly understand that some of you are not coming to Miami because of the hotels and you will be spending the weekend at the seminar anyways, that's why we included some "budget" options. Some of you like getting pampered and other just need a clean bed. The choice is yours and here are some that we visited and made sure that the bed bugs won't bite you.
You'll find a wide range of hotel options that cater to different preferences and budgets, especially when planning your trip to Connecticut. Whether you prefer luxurious accommodations that pamper you or simply need a clean and comfortable bed for your stay, Connecticut offers a variety of choices. From charming boutique hotels to well-known chains, you can explore the available options and find the perfect place to call home during your visit. For a comprehensive guide to hotels in Connecticut, click here to visit the Connecticut Entertainer site, where you can discover the best lodging options that suit your needs and make the most of your travel experience.
Make sure to visit Hotels.com for additional deals that may come available daily. Use the seminar-location address to find deals nearby."
The Shoot The Centerfold Seminar/Workshop set for March 22-23 will be held at the Photopia Studios, one of the most popular studios among industry professionals in Florida.
Photopia Studios: 363 NE 61st St, Miami, FL 33137.
See more information about the studio here: www.photopiamiami.com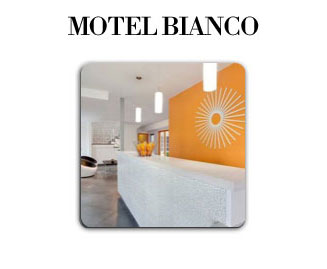 Rates from  $89.00
For reservations call: (305) 751-8696
Located less than 0.8 miles from our seminar location. Motel Bianco is a boutique style property located in Miami's Modern Design District and is surrounded by many great restaurants.
Within 1 or 2 blocks of the hotel our customers can walk to places like Andiamo Brick Oven Pizza, Sushi Siam and many more.
5255 Biscayne Blvd, Miami, FL 33137  |  See website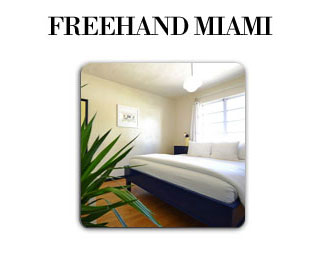 Rates from  $94.00
For reservations call: (305) 531-2727
Located less than 6.6 miles from our seminar location. Guests love the hostel's hipster style and friendly staff. Ping-Pong tables and an outdoor pool encourage fun, and free continental breakfast includes fresh fruit. The Broken Shaker reinvents classic cocktails with fresh herbs picked daily from the garden around the pool.
2727 Indian Creek Dr, Miami Beach, FL 33140  |  See website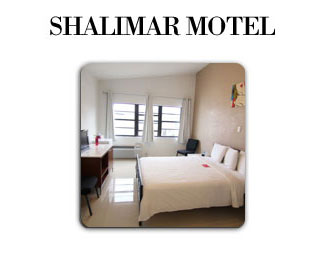 Rates from  $139.99
For reservations call: (305) 751-0345
A complimentary breakfast is available. In addition to multilingual staff and a garden, Shalimar Motel features coffee/tea in the lobby. Complimentary wireless Internet access is available in public areas and an Internet point is located on site. Additional amenities at this Mid-century Modern hotel include a safe deposit box at the front desk, ATM/banking services, and a microwave in the lobby. This is a smoke-free property.
6200 Biscayne Blvd, Miami, FL 33138  |  See website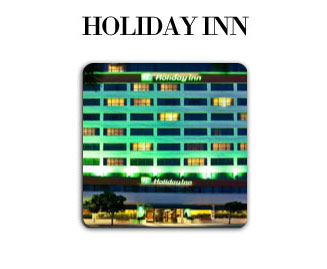 Rates from  $259.00
For reservations call: (305) 371-4400
Located less than 4.2 miles from our seminar location. Guests love being so close to Bayside Marketplace, Miami's waterfront promenade. Its many dining, drinking, and dancing options are across the street from the hotel.
South Beach, Miami's ever-vibrant hub of nightlife and beach lifestyle, is 5.5 miles east.
340 Biscayne Blvd, Miami, FL 33132  |  See website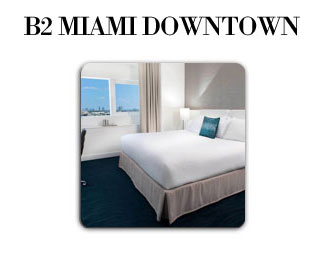 Rates from  $239.00
For reservations call: (305) 358-4555
Located less than 4.2 miles from our seminar location. This bayfront hotel is in the city's financial and business center, 2 blocks from the Port of Miami and across from the Bayside Marketplace, Flagler Street shopping, and Bayfront Park. The Miami Convention Center and American Airlines Arena are less than a half-mile away. Families and couples will find this location especially ideal.
146 Biscayne Blvd, Miami, FL 33132  |  See website
Starting  $9.95
Shoot The Centerfold Lighting Books
Some of the most best kept secrets known to fashion and Playboy photographers are now available to you in a digital format. Learn how to create amazing shots using the very same lighting techniques as the centerfold masters. Now you can purchase individual lighting scenarios from Shoot The Centerfold's series of Lighting Diagram Books.
Rates from  $269.00
For reservations call: (305) 372-0313
Located less than 3.3 miles from our seminar location. Vibrant South Beach, with its Art Deco architecture and fast-paced nightlife, is also a 15-minute drive from DoubleTree.
You can drive or take the trolley to American Airlines Arena for a Miami Heat basketball game in less than 15 minutes.
1717 N Bayshore Dr, Miami, FL 33132  See website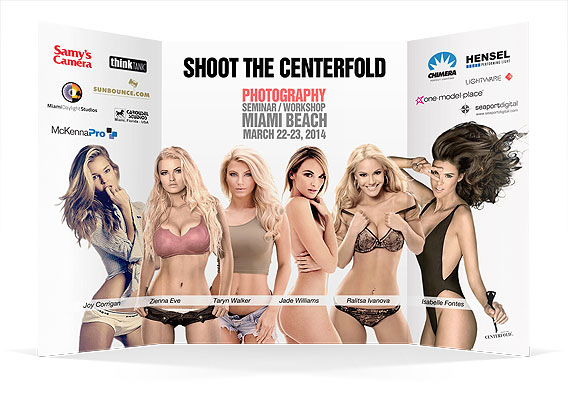 © 2014 Copyright ShootTheCenterfold.com. All rights reserved.