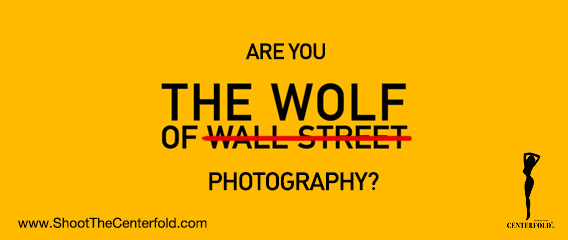 If you are considering becoming a professional photographer, you should first get an idea about what type of money you can expect to make. The guide below will help you better understand how much a photographer makes on average over a period of a year. You will also learn some of the benefits and pitfalls of branching out and developing your own photography business.

Before becoming a professional photographer you should consider a few facts which will give you a better idea about the money that you can expect to make. Many photographers out there do not understand the photography business very well and there are benefits and pitfalls in photography just like in any other business in the world.
About 90% of snap-happy individuals will never see a dime in their investment in equipment or a studio. Photographers are known to be too artistic to run a proper photography business or too good at the business and not such good photographers. Whatever the case may be, below you'll find some facts that may help you to decide before you quit your day job.
Average Salary for a Photographer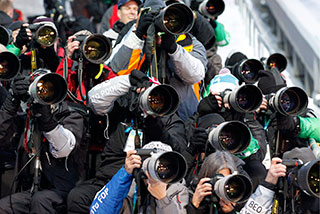 In the United States, on average, a photographer will make about $55,000 – $60,000 per year. This highlights an individual's gross salary. Typically, most photographers are incentivized to do a great job. The incentives come in the form of bonuses and tips. On average, you can expect to make anywhere between $1000 and $3000 per year from happy customers! If you work for a studio and you are not working for yourself, you likely will get additional benefits. These can range from 401(K) benefits, health benefits, time off and pensions. These last components entirely depend on the firm or organization that employs you.
If you are in business for yourself, you may be allocating money to a 401(K), a health plan or other benefits. Generally, we find that most photographers who are in business for themselves carry such plans as a means to insulate against their tax liabilities for the council itself. But remember, being in business for yourself, you must be proactive in putting the money away for your taxes and the corresponding quarterly payments. You must be very conscious of all your expenses and income!
Choosing Salary and Style Trends
There are different fields of photography and some of them pay far less than others. Whatever field of photography you choose or are in, do yourself a favor and do not choose your photography genre based on possible future profits because it will blind you from practicing the love of the art of photography in the first place. Should you become successful in what you love doing, then master your craft to reach your goals.
Which Type of Photographer Makes the Least?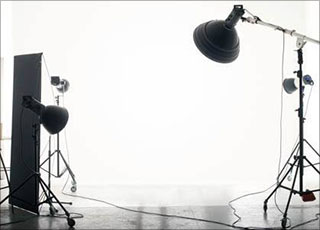 Based on averages, a photographer that spends time in the studio with no real specific genre will make on average $22,000 per year. Clients who book photographers and studios for their services tend to hire photographers who are known for and specialize in a specific style.
But make no mistake, some known studio photographers are known for their photography and not for their business skills.
Which Type of Photographer Makes the Most?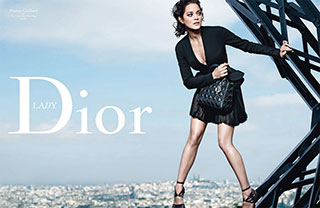 High-end fashion photographers that shoot campaigns and celebrities are on top of the list. These jobs are the hardest to land but not impossible. You must demonstrate expert photographic abilities and have a name for yourself. This is a high demand and high pressure job that can take you all over the globe. Pay for this high pressure job can range anywhere from $250,000 – a million plus.
(Sure, there are a several super star photographers but even they go broke. Take Annie Leibovitz for example.) Having a successful high-end photography career has very little to do with camera equipment and gizmos. It's all about style, trend and the photography business.
Where Do Glamour Photographers Fit In?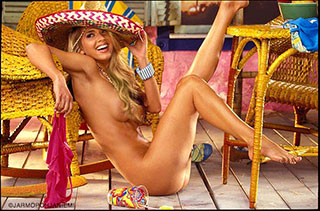 Glamour photography, by far, is the most popular subject among pros and amateurs. Photographing bikini models, nudes, boudoir and fine-art nudes can be quite misleading but a great inspiration for obvious reasons. It can also be very rewarding assuming that you have done your homework about selling glamour photography for magazines such as Playboy, Maxim, FHM and several other top men's publications. Amateur glamour shooters usually don't make any money for their creations, because they are not driven by the photography business.
The highest paid single day photographer fee by Playboy was $55,000.Professional glamour photographers, on average, make about $40,000 – $150,000 per year. The estimate can fluctuate based on the photographer's skill level and experience in this very popular photography genre. Playboy contracted photographers and paid a salary between 1990 – 2010 that started from $36,000 per year – $200,000 plus per year plus benefits.
Fine-Art Photographers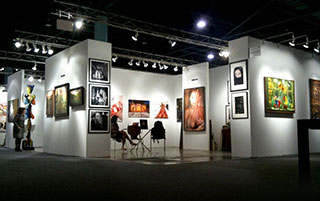 This is the most prestigious area in photography where the money talks. There are several levels of fine-art photography and outlets where they are sold. If you get a reputable fine-art gallery to endorse your photography. you can sell an image for a $5000-$10,000 and much more as your name and work get recognition from top fine-art galleries, dealers and action houses. About a month ago, Shoot The Centerfold's Jarmo Pohjaniemi sold a single image for a whopping $36,000. Who ever said that there was no money in photography?
How You Improve Your Chances of Making More Money
Photography is like any business where money can be made but only if you know what you are doing. To improve your skills, invest in education like knowledge in lighting and style instead of in equipment. Having a basic camera and lighting system is more than enough. But you can never have too much when it comes to knowledge and wisdom.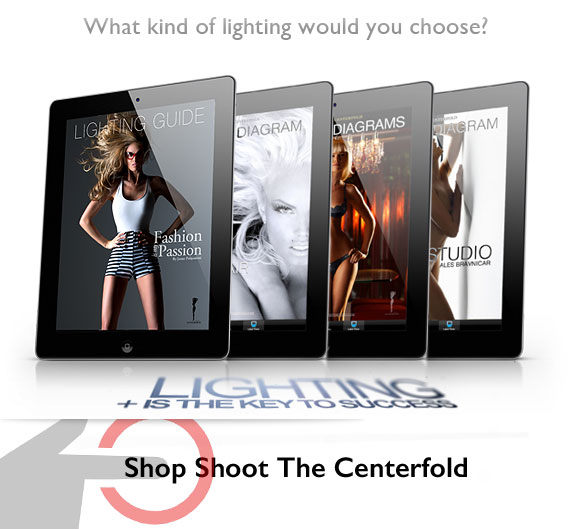 © 2015 Copyright ShootTheCenterfold.com. All rights reserved.