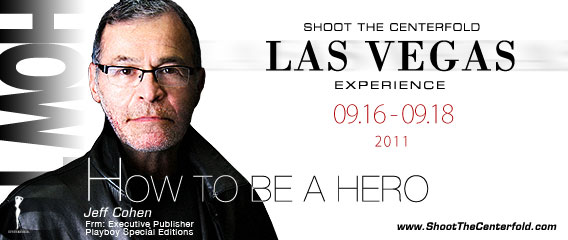 Are you sure you want to be a professional photographer? In today's world there are more hurdles and pitfalls to making a living with a camera in hand than ever before. While it's exciting and challenging and for a select few potentially lucrative, the competition for the really choice assignments has never been more fierce.
Today's photographer whether he hopes to document the wildebeest migration in sub-Sahara Africa, the latest Paris fashions, Super Bowl defensive linemen or shoot a lingerie catalogue is vying for that gig with every guy with a Canon Rebel hanging from his neck. Every where you turn there's someone with a camera either of the point and shoot variety or at least a smart phone capable of capturing and sending crystal clear images as well as hi-def video.
And with drastically reduced budgets and the gradual acceptance of less than top draw photographs the accomplished working photographer with his state of the art equipment has to battle for every assignment.
He must constantly prove himself to each art director or photo editor and sell them on his competence and professional expertise and that he's the man for the job.
So what's the secret to being heard and acknowledged above the rest and landing that choice assignment to shoot bikini models in Tahiti?  How do you prove that beyond your creative eye you have the productions skills and technical savy to deliver images that will blow their socks off? How do you convince them that you're the guy that will set them up as a hero? Yes, the secret is putting your ego aside and partnering with your editor and guaranteeing the photos you can deliver will make him a hero. This is business savy 101. You make him look good to his boss and guess what, he'll give you more assignments. It's a win win proposition.
At Shoot the Centerfold we'll show you the steps necessary to sell yourself and prove you above the rest are the right man for that choice assignment.  We'll help you think like an editor, create an art director's shot list and in general help you convince anyone giving you an assignment that you're part of the team. We won't be able to guarantee you'll land every assignment but we can promise you'll be better prepared to sell yourself.
Jeff Cohen
Come and meet Jeff Cohen face to face for questions about photography and business at our September 16 -18, 2011 Seminar Workshop.
Jeff Cohen, a former Executive Publisher of Playboy Special Editions, has launched numerous photography careers for photographers in the world of Playboy and beyond. Jeff is also is known as a Godfather of Playboy's Casting Calls. He is still currently an active executive producer for Playboy's Casting calls and specializes in multimedia and consulting.