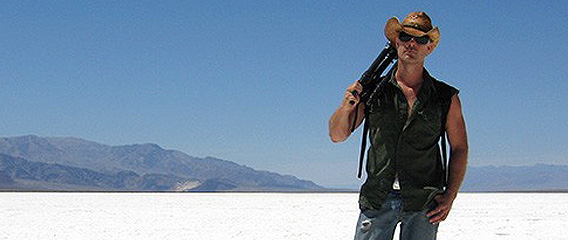 According to claims made by sources, no one loves Peter Lik as much as Peter Lik. In an interview with The New York Times he described himself as "the world's most famous photographer, most sought-after photographer, most awarded photographer." Someone in his position certainly doesn't need any words of defense, especially from me. But that's never stopped me before, so here I go.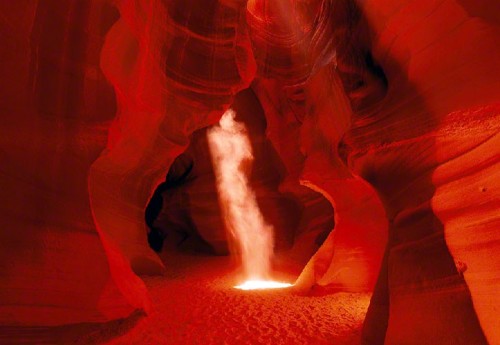 Despite creating what art critics have referred to as "abominations", Peter Lik has done an amazing and enviable job at not only marketing himself but also translating that marketing into real money. And, we're talking some serious dough. According to his financial staff, he's grossed over $440 million from the sale of over 100,000 photographs. His approach to pricing is what is causing the controversy.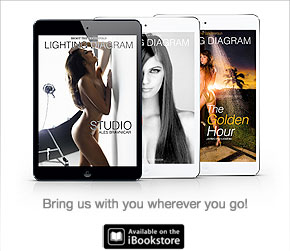 Sold exclusively in his fifteen privately run galleries across the United States and Australia, a Peter Lik print is sold in limited editions of 995. The price points of these prints begin at $4000. But as the prints sell, the price increases. Every time a limited edition sells another 10 percent, the price goes up. According to an article in the New York Times, "When an edition reaches 40 percent sold, for instance, the price rises by $500. At 90 percent sold, the price rises by $1,300." When it's down to the last few left, the price can get as high as $200,000.
This type of pricing strategy works two ways. First, it motivates the people who are on the fence about buying to get in early before the price increases and the hope is they'll act sooner than later. Second, it adds a sense of value and an element of demand to the prints.
The allegation is that Lik has created a false sense of value. This allegation is a bit more damning when you take into consideration that the sales teams imply that a Peter Lik print is worth more than the initial price point. It appears that in the real world of art auctions, Lik's prints do not appreciate in value. Artnet, a database of art sales, shows the most anyone has paid for an aftermarket Lik is $15,860. This was for "Ghost", a color version of the famous $6.5 million "Phantom". After this sale, the next highest is $3000 and it slides down from there.
Artnet went on to say that Peter Lik is a fraud."
And this is where I'll step in to his defense. As I've said in a previous article, we could all learn a thing or two (or 7) from Peter Lik. Whether you like his work or not, I think you'd be hard-pressed to convince anyone that he isn't a savvy salesperson. He's bold and he believes in himself. He put his own money on the line to start his galleries. Do you honestly think that if he were humble and unsure of himself, he'd sell one photo? Absolutely not. He beats his chest and tells the world he's the greatest. Because that's what you have to do if you want to get noticed in today's environment.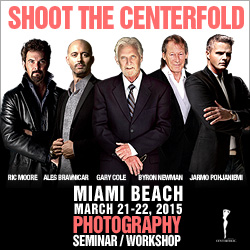 Is his pricing structure fraudulent? I don't think so. Lik's prints not commanding a high price in the secondary market isn't unusual or an anomaly. Experts say that quite a bit of art that is sold will never be worth more than it was the day of that first sale. As Lik puts it, "It's like a Mercedes-Benz. You drive it off the lot, it loses half its value." Of course, art can be a great investment but, like with any other investing, you really have to know what you're doing. When it comes to Lik's work, as one of his salespeople put it, "Buy it because you love it and want to put it on your wall not because you think it's a good financial investment."
Obviously, Lik has a target for each of his prints: $7 million. With the exception of "Phantom", instead of holding out for the one big sale, he chops it into 995 options for those who love his work to own it. This is a radical and very interesting business model. He does have a distinct style that seems to appeal to many people. And I think that making it affordable to those outside the circle of those who can spend $6.5 million on a photo only helps his overall marketing plan. His work is seen in more private households because of this and that level of word-of-mouth marketing is invaluable. He's not a typical household name. But he's certainly a name in the households of those who can afford $4000 prints and those are exactly where he wants to be well known.
When we're faced with genius marketing such as this, I think our knee-jerk reaction is to feel ripped off or tricked in some way. But if you really look at what he's doing, Peter Lik is just playing the art game by his own rules. Instead of following the typical artist's route, Lik long ago decided that it was in his best interests to do it all himself and within this small circle of control and influence, he has achieved a level of success and notoriety that even a fraction of would satisfy most aspiring photographers.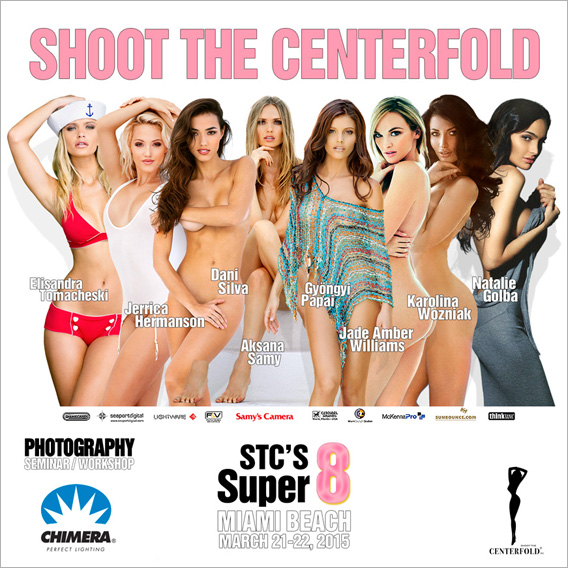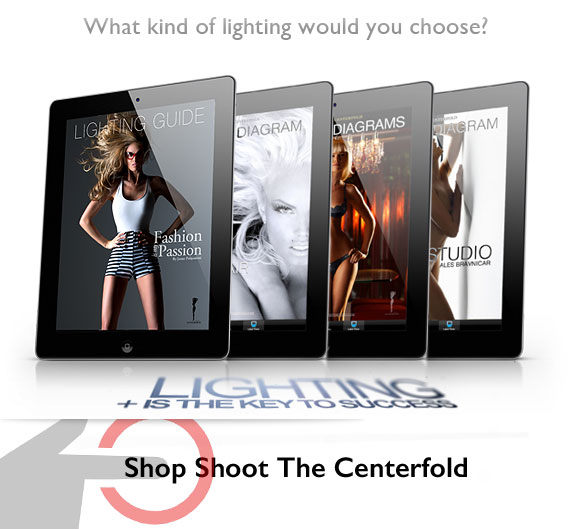 © 2015 Copyright ShootTheCenterfold.com. All rights reserved.