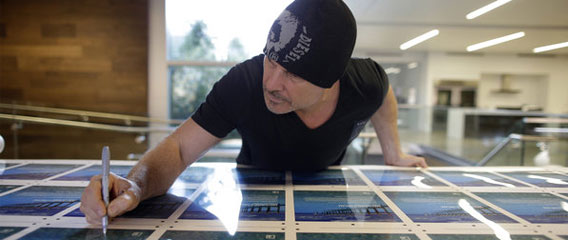 People either love him or hate him. It's inevitable that whenever I meet someone new and tell them I'm a photographer, they'll ask, "Do you know of Peter Lik?" I will wince a little and then smile replying, "Well, of course I do." Which typically leads to a good five-minute or so rant from the other person about how much they just LOVE his work. And that's fine by me. There's something for everyone out there and if his work makes people happy, so be it.

For those of who don't know, Peter Lik is a fine-art photographer whose work focuses on landscapes and nature. The photos are extremely colorful. The vibrant, arguably over-saturated, colors leap from the walls and grab the viewer's attention.
Originally form Australia, he first came to the United States in 1984 where he was introduced to large format cameras and panoramic photography. When he returned home, he continued his experimentations with panoramas and then returned to the U.S. in 1989 where he began a project where he would photograph landscapes in all 50 states. In 1994, he moved to Las Vegas where he opened Lik USA which was not only a gallery but a place where he could print and frame his photos as well. Fast-forward to late-2014, Lik reportedly sold a photograph called "Phantom" for $6.5 million making it the most expensive photograph ever sold. And this sale wasn't just a fluke. According to his chief financial officer, he has sold $440 million of his prints in 15 galleries that he owns across the United States.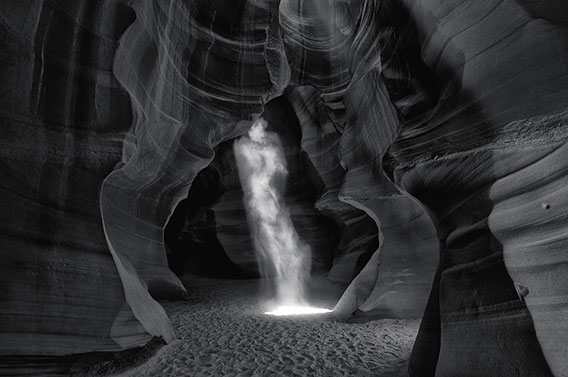 Phantom was sold for $6.5 million making it the most expensive photograph ever sold
How's that for success? So, what can we learn from Mr. Lik?
Don't rely on others to get your work to the people. For many aspiring photographers and artists, the goal is to get noticed by a gallery or to get an agent. For the commercial photographer, getting an agent to help acquire high-profile jobs, where the paycheck is coming from a client, is almost a necessity. For the fine-art photographer, getting a great gallery to back you and showcase your work is really the best way to sell your prints to the public. Instead of waiting to be discovered, Peter Lik founded his own gallery which eventually turned into the 15 galleries he has today. The downside is that he had to create these and market them with his own money. The upside? He doesn't have to pay the typical 50% fee to the gallery and there's no fear of politics getting in between him and a showing. At his galleries, it's all his work.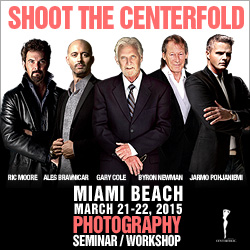 If you can, build your skill set and portfolio on someone else's dime. After his journeys to the United States, he returned to Australia where he got a job working for the tourism department of Queensland. During this time, he traveled around the Outback and photographed little-seen areas. He eventually used these photos to start a publishing business and self-published his first book, Australia: Images of a Timeless Land. While working for the tourism department, he was educating himself and gathering content for future publications. All while getting paid.
Just because you fail, it doesn't mean you're a failure. Like all success stories, Peter Lik's journey wasn't without road bumps. By 1996, he had opened galleries in Australia to sell postcards of the images he had taken while working for the Australian government. He had always wanted to move to the United States though. So in 2001, he used almost all of his savings to open a gallery in San Francisco. The gallery was a complete failure. Discouraged, he went back home but stopped in Maui on his way. There he found "the perfect spot" and by 2003, he had a successful gallery. He expanded out to Las Vegas two years later by opening a spot in Caesar's Palace. Now he has 15 galleries across the United States and sells $1.6 million worth of photographs every week.
Efficiency is king. Each of his sold prints are custom-printed, mounted and framed in his headquarters in Las Vegas. He has developed a system that gets the customer their purchased print in a timely manner. Joseph Boswell, director of branding and marketing, said, "From the time an order hits the production department to the time it reaches the shipping department, it's about 8 days. That's streamlined down from months."
Haters gonna hate. But likers gonna like. Peter Lik is no stranger to bad reviews. Art critics tend to dismiss his work as average or worse. Michael Hoppen, a gallery owner in London, was quoted by The Independent in England, "[Phantom] is an abomination. Art, whatever, the medium, is something that moves and informs you or changes your opinion. This has nothing to do with art or creative photography, and the tragedy is that it brings the whole business down." Ouch. Well, for every critic who picks his work apart, there's a rabid fan waiting to pay $4000 or more for one of his prints. The lesson to be learned here is, Lik has found his following and he spends a tremendous amount of time ensuring that he remains relevant and exciting for his core audience. His galleries are different than a typical art gallery. While most galleries come across as a stiff and quiet museum, Lik's galleries are dark and have vintage rock playing in the background. They're meant to be big "chill-out" rooms where viewers can get lost in the wild colors of his images.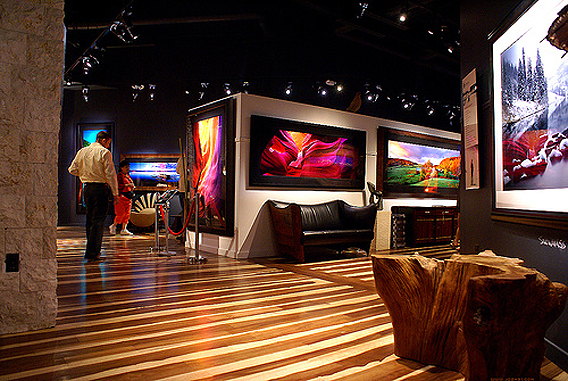 Have a Pricing Strategy. Most photographs are offered in very limited editions. A large format print is often limited to ten or less. And they all sell for the same amount. This is the typical business model for galleries. Lik's approach is very different. His editions are in lots of 995—950 limited editions and 45 artist's proofs. Each print is identical but the proofs have a bit more prestige to them so they start at $10,000. His business model is that as a print is selling, the price will increase. Once he has sold 10 percent of a limited edition, the price increases. So, an image that would cost $4000 if you bought the first one, could reach as high as $200,000 when it's down to the last few. All being said, each photo can gross more than $7 million.
Education isn't everything. Lik doesn't have a fancy degree in Photography or any Art for that matter. He appears to be singularly focused though. He isn't married and states he has no interest in relationships. He claims that he never studied another photographer nor ever took an art class. When asked about Ansel Adams, perhaps the most famous landscape photographer of all time and the inventor of the zone exposure system that every photographer uses today, he was very dismissive, "Just a nice shot of Yosemite. Right place at the right time." While this statement may be a flippant answer to steer the conversation back toward his work, Lik's lack of formal education hasn't been a hindrance to his success and thinking outside the box has certainly worked out well for him.
To see more of Peter Lik's work, go to www.lik.com or visit one of his 15 galleries across the United States.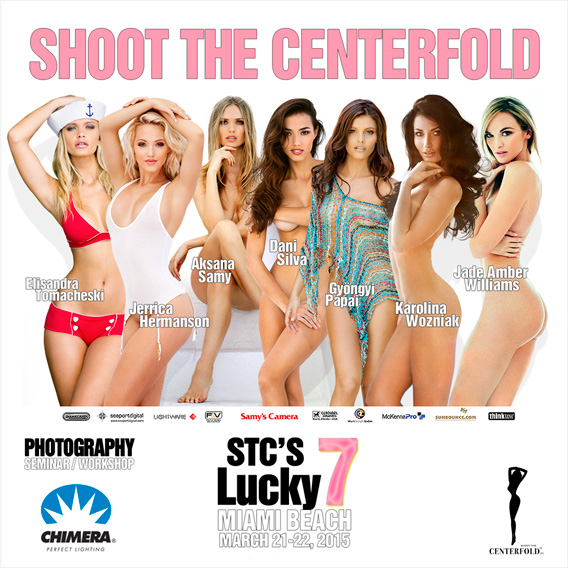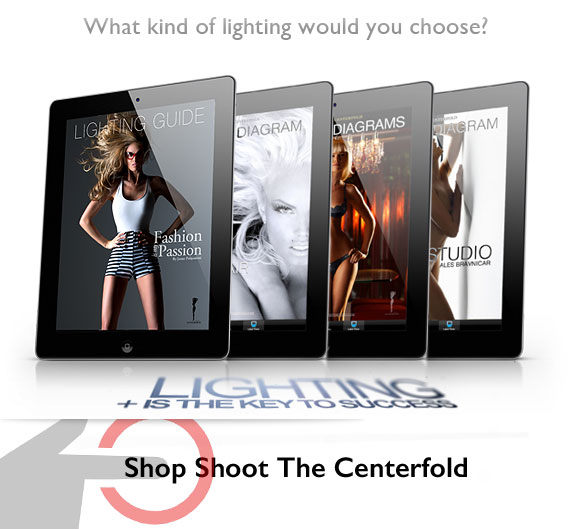 © 2015 Copyright ShootTheCenterfold.com. All rights reserved.