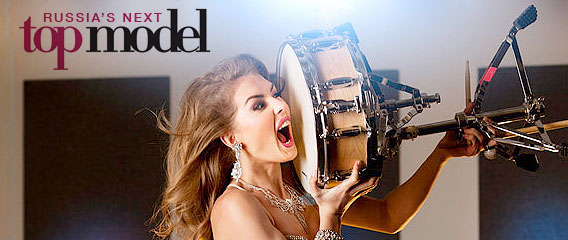 Shoot The Centerfold photographer Jarmo Pohjaniemi just shot his first appearance as a "fashion photographer" for the popular hit TV show "America's Next Top Model" franchise that features Russian models and will be aired mid-May in Russia. The show had several top photographers and we at Shoot The Centerfold are very proud that one of our own reached international recognition for Shoot The Centerfold and its family.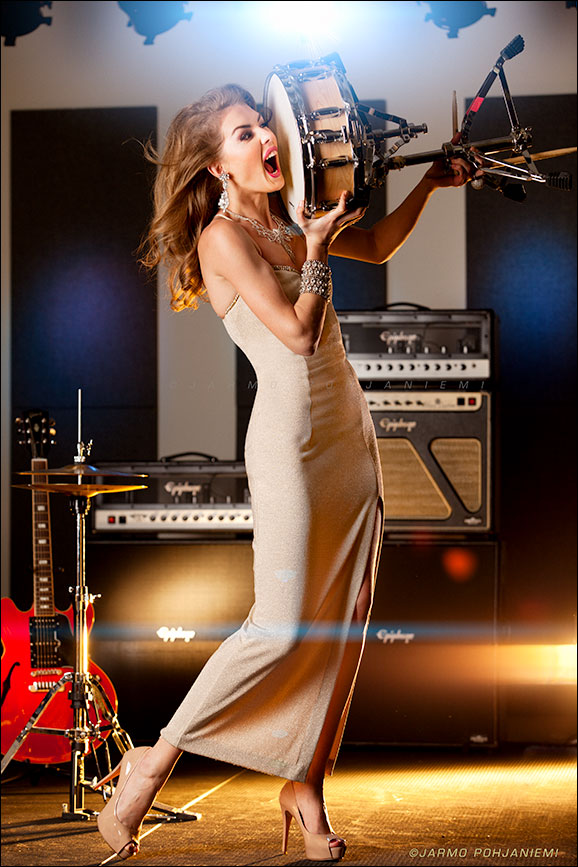 STC: How was the experience outside of the comfortable Playboy routine?
Jarmo: At first, I thought that I was chosen to participate in the show because of the different style of photography we do instead of fashion, so I had my guard up a little bit, in case I was going to be isolated, style-wise.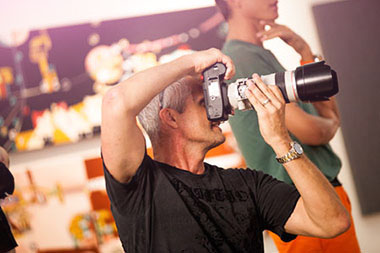 STC: Did you shoot Playboy style?
Jarmo: No, I did not. I actually took them for a trip to my past when I was in the fashion business. This was way before my stint at Playboy and I think it took them by surprise that I was able to shoot fashion as well. I actually received a compliment for our STC lighting skills and one of the other photographers may have actually become one of our newest students.
STC: What was the main focus of the show?
Jarmo: There were four final girls on the show and I was to shoot and then evaluate them in an interview. The themes were based on music artist scenes like R&B, rock and pop. I found this very interesting because these four models had to imitate a fashion-like scene using musical instruments.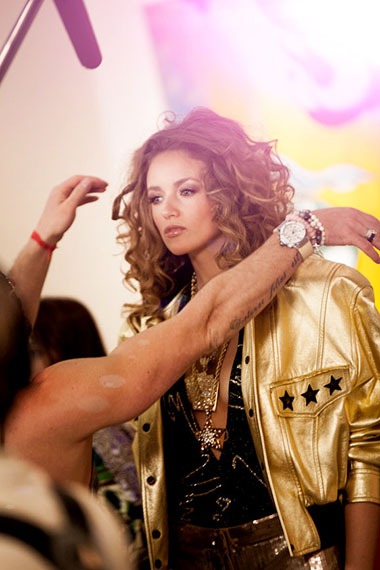 STC: Did you have to eliminate girls from the show?
Jarmo: Yes, I was to be the tough photographer who did not take anything but the best from the models in styling, walking and presence. I exercised my experience well and set the record straight accordingly. In top-level photography, expectations are different from glamour photography, especially when you are competing against three other models who are willing to scratch you from the competition at the first opportunity. Being tough is not what I recommend to any photographer out there, but what I do recommend is that photographers be prompt and punctual in their career to be able to swim with sharks and survive unreliable experiences.
If you end up seeing the episodes (because you can't find anything else to watch) and find me little snappy, keep in mind that this is only for the sake of the show and adding a little drama to the mix. However, I would like to point out that what I experienced when I was working in Paris for a few years is that this type of behavior – being treated harshly and given the cold shoulder – is quite common when working for the best in the fashion industry.
Models who have walked the world's top Prêt-à-Porter runways and worked for fashion houses know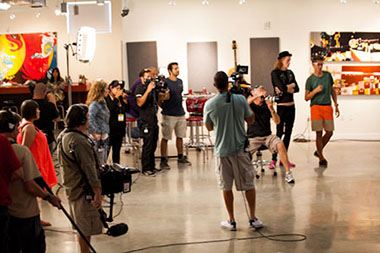 this very well. In fashion, models and photographers go through different routes and experiences than regular glamour models. The basics are same; business is different and shows no emotion. Also, professional fashion models don't take it personally because they already know this. Try the same with glamour models and you will find yourself in a world of trouble… fast.
STC: Did you have you favorite model in the show so far?
Jarmo: Well, each model who makes it this far – now that there are only now four models left – gives you an idea that they must have something good in them, and they sure did.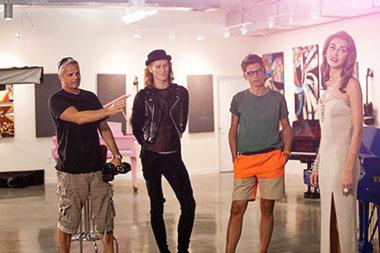 I looked at each model's body language, presence, personality, facial expressions and ability to feel the chemistry between photographer and model. Also, one very important factor is that the model must be able to listen to the photographer and perform based on what the job requires, instead of what the model thinks might look best for her.
One of the models clearly seemed to have much more experience than the others, but this can also be a turnoff because you can see through her; the cold, professional routine that lacks personality. This works great when there is a call for it. Each model had a different personality that supported their performance. One of the most important factors to me was the form and style, which I was looking for more than anything else. This is the key ingredient in fashion that clients look for in editorial models.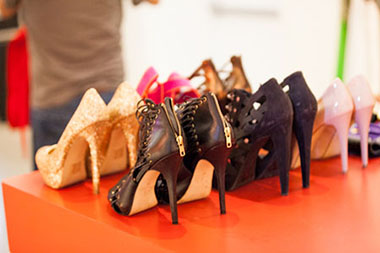 STC: So, in your opinion, were you able to measure against the other top photographers?
Jarmo: Well, we need to allow our work to speak for itself.
STC: Glamour photography vs. fashion photography?
Jarmo: Both of these photography styles are deep in my heart and it's like having a dual personality. I like to express style in fashion when there is a call for it, and shed passion in glamour industry because there is nothing more stunning and attractive than a human form when portrayed beautifully. My decade-plus career in Playboy has been one of the best experiences ever and there's no shame in loving the human form. Some wear clothes for living, while others take them off.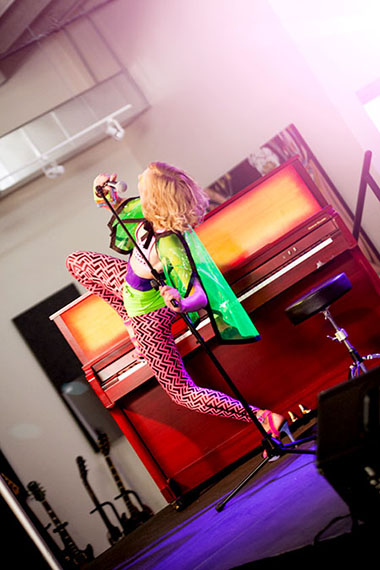 More often than not, I can be found in bookstores scoping out all the fashion magazines while other guys are thumbing through mens magazines and testosterone-supportive content in order to boost their confidence. I find this everlasting study of style and passion to be like a thirst that cannot be quenched. I like seeing more styling because is my calling.
STC: Are fashion model snobs?
Jarmo: No, not at all. Fashion models are often professional models who know etiquette, just like any professional personality in their field. Let me put it this way: In the beginning, anybody may experience a little "out-of-body" experience only to realize that adjustments may be necessary.
STC: Why did you choose Playboy instead fashion where you already had experience?
Jarmo: I once saw a survey where there were questions like, "What would be your dream job if you could choose from anything out there?" Astronaut was the first choice, racecar driver was second, and Playboy photographer was third. Since, I'm not much of an astronaut, speed is only a temporary high and photography came naturally… voila.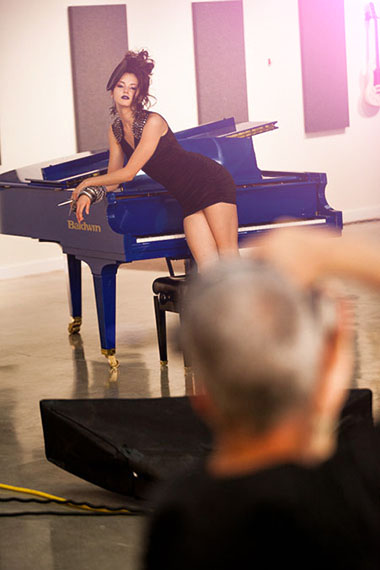 STC: What about equipment that you used in the show? Were the lighting techniques different than you use in glamour or Playboy photography?
Jarmo: The equipment is the same, you just use them differently. In glamour, you often create seductive lighting situations while in fashion, the same may apply, but straightforward lighting is often recommended. This also depends on a look regardless of which style you are photographing. Check out my "Lighting Diagram" book and learn both ways of lighting and leave nothing at chance!
STC: What's next?
Jarmo: Working on several different projects and educational tools with five different Shoot The Centerfold photographers. Also, we have photo safari coming up to Namibia, Africa that we have been prepping. Most importantly, we are working with several attendee photographers and helping them to reach their goals, which is one of the most rewarding and well-earned feeling of being able to see milestones in the making.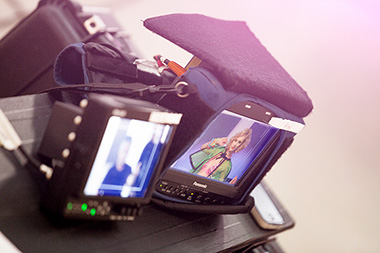 STC: Shoot The Centerfold like to thank everybody, including their fans, for all the great support we have been receiving. We are continuing to develop ways of helping those who wish to learn photography and business as well as succeed in their goals.
Stay tuned and we will post more details about the show and when it's airing.
www.ShootTheCenterfold.com