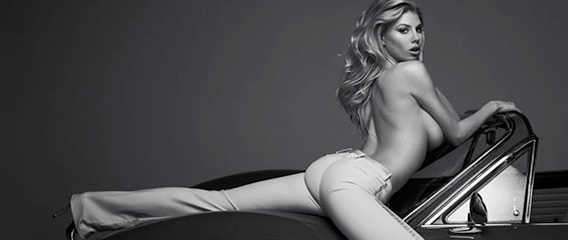 Josh Ryan was instrumental in establishing the visual style at Playboy before the short-lived non-nude policy, has never looked back again.
Since his Playboy tenure, Josh has moved mountains by shooting mega campaigns for Guess and many others. In other words, his hot factor has reached unprecedented temperatures.
Josh is on a roll by shooting stunning model-actress Charlotte McKinney who is making a major splash on the big screen in 2017, appearing in a slew of movies, such as the high-profile Baywatch and Flatliners reboots.
Charlotte McKinney posed for Josh's stunning and classic Ferrari-themed photos, and the images are scorchingly hot! Let's ask Josh about this sudden success after his Playboy days, and how the Charlotte McKinney shoot come together.
Interview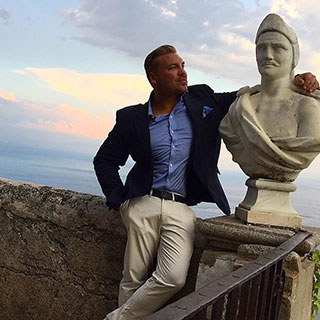 STC: You made a quick leap toward the future after your Playboy years. What would you say has been the secret recipe?
Josh: Honestly? Putting the clothes back on. It's easy to get swayed by today's social media standards of "barely there" images and those "Instafamous" nude photographers. But the truth of the matter is that you're not going to get the attention of the large commercial brands who have the budgets that are going to make you some serious money.
So, I honestly feel that the secret is that balance of sexy and edgy without crossing the line too much, so these brands aren't afraid to get in bed with you. And let me tell you, it wasn't easy shaking off the Playboy past. It took a bit of reinventing and rebranding of my image and images to move forward.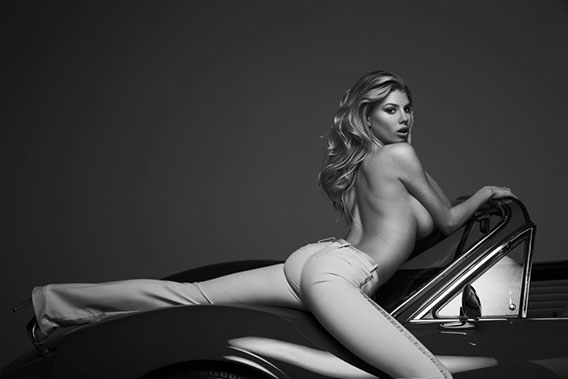 Charlotte McKinney by Josh Ryan
STC: If you could go back some ten years ago, what would you do differently?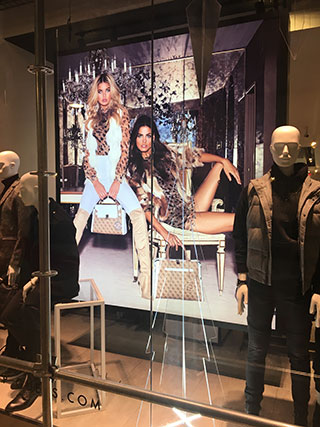 Josh: A lot of things, most notably I would have started in fashion and commercial a lot earlier and not focused so much on Playboy through those first eight to nine years. But back then we all thought this Playboy train would last forever.
I felt I was in the prime of my Playboy career when it ended. I also wish I had studied under someone I aspired to be. Instead, I wanted to go from A to E without learning the basics of B, C, & D. It somehow worked for me but I didn't get a great understanding of what makes good photography until these past few years.
Even though I always tried to shake things up and do them my way and be different, my vision was narrowed by the Playboy world a bit.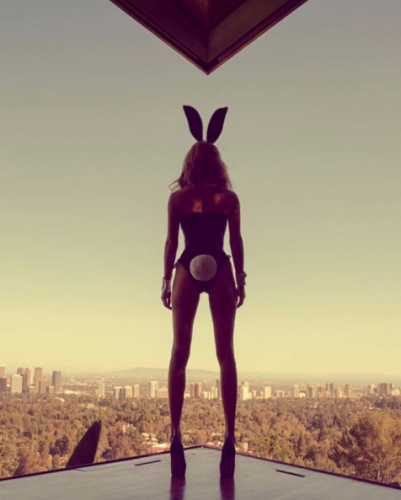 STC: In your opinion, can Playboy ever recover for their mishap and fall from the pedestal?
Josh: God, I get that question a lot. Even last night at dinner with a very esteemed colleague in the magazine business. I don't know how they can do it. Going back to basics I guess is where I would start. I mean give us back that undiscovered girl next door.
Finding photographers and teams that know how to shoot what Playboy is. Mixing today's modern style with that classic Playboy feel that Hef, with his genius, gave the world. Just my opinion. I sincerely hope they make it big again. It was such a big part of my life I can't do anything but root for them!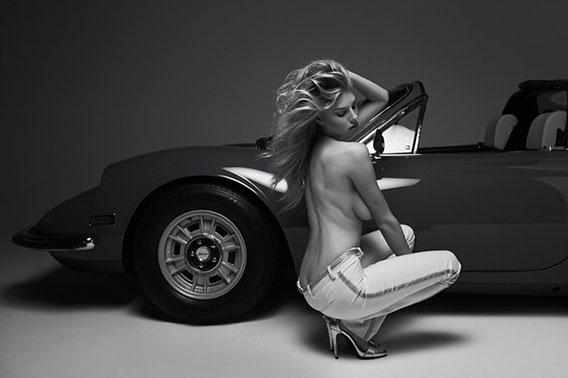 Charlotte McKinney by Josh Ryan
STC: You have shot several celebrities. How was working with Charlotte McKinney?
Josh: Charlotte was great. Did you think I was going say otherwise? LOL. She's fun to work with, and I had sent her a note maybe two years ago. Recently, she was cleaning out her inbox and had never seen it. So she messaged me and said, "Let's do something together ASAP." So I got Maxim on board, and we did this retro Ferrari shoot. We have other projects in the works together as well.
Behind the scenes with Josh Ryan and Charlotte McKinney
STC: Since both of you have shot to stardom in your respective industries, how have things changed and are models after your lens treatment more than before?
Josh: Yeah, you can say that. It's funny in that the more you shoot well-known people you start becoming part of this private members' club that gives you access to a whole new world of celebrities.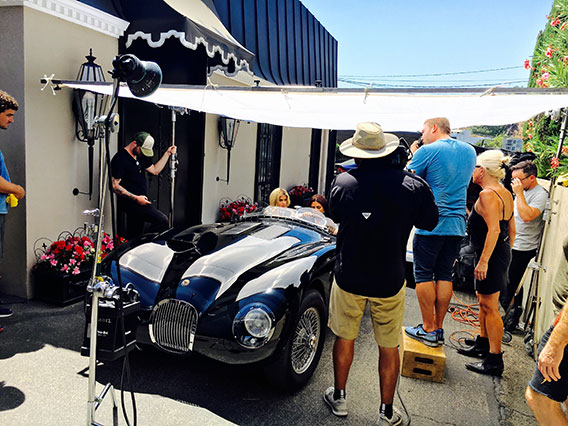 Josh's set for Guess
Suddenly, the people that seemed unattainable before are readily available to you. It's great! That not only goes for models but also for great makeup artists, hair stylists, wardrobe stylists, set designers, etc. These artists can change the game.
STC: Your work with Guess has grown into a robust and respectful business relationship. Which notable campaigns have you photographed for Guess?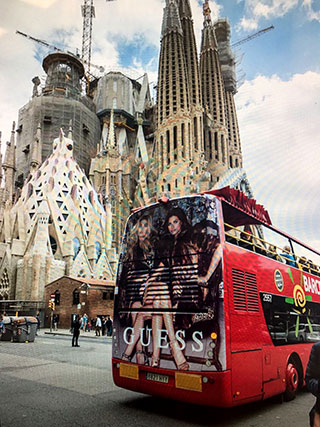 Josh: Yes. Right now I would say that they are my primary client. They have been great to me this past year.
Paul Marciano knew me from Playboy and my layouts of some of the Guess models appearing in Playboy. We met by chance in Cabo on New Year's Eve a few years ago and eventually put something together.
Last year I shot the Holiday Accessories campaign which was huge.
That was with Bojana Krsmanovic and Megan Blake Irwin. Most recently, I shot the Summer Denim Campaign with Bregje Heinen which is hitting the stores now. I've been a fan of Bregje for years. I first noticed her walking the Victoria's Secret Fashion show.
She's such a pleasure to work with–a pro to say the least and flawless in person. Coming soon is the Fall Lingerie Campaign. These last two were my favorite. I'm also testing for them quite often.
STC: All of these cool photography gigs have manifested due to your constant solid work. How is it sinking in and are you excited about it?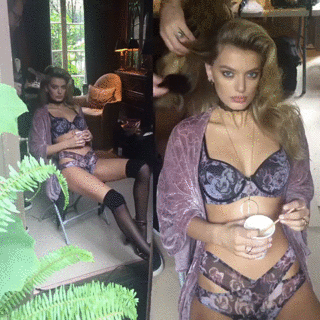 Josh: I have to say, much like Playboy in the early years, I owe a lot to Guess nowadays. It's quite amazing seeing your images on the first page of Vogue and Elle and 50-plus other fashion magazines with your name right on the page.
Guess has been so amazing by giving credit to their photographers. I can't tell you how great it has been to get messages and photos from all over the world from people seeing my images 30 feet high in Barcelona,
on a bus in Paris, or even my campaign video playing on the video screens in cabs in New York. It's quite surreal! I feel very fortunate. Let's just say my mom is very proud!
STC: What are your strongest and weakest parts of your photography?
Josh: That's a hard question. I would have to say my strongest point is my confidence in my ability. I don't get psyched out much anymore. I know my skills, and I welcome challenges. I have trained my eye to understand lighting whether it's natural or strobe and do the best I can do with the tools I have.
Weakness, well probably a few things but off hand #1 is not letting go of control enough. I'm still very involved still in all aspects of my shoots. I should be delegating a lot more tasks to others and need to stop spreading myself so thin. It's a bad habit, and I need to work on it.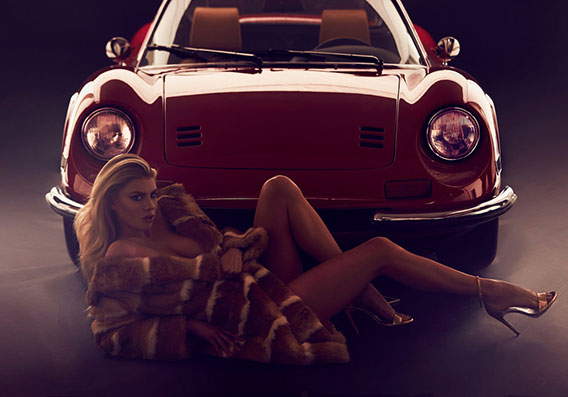 Charlotte McKinney by Josh Ryan
Also, I've been telling myself to get involved with more of the video aspects of my job, and I don't always get incorporate it enough. And it's more relevant than ever. So this is something I'm planning to focus on more. Jarmo was way ahead of the curve on this and started on this early. It has paid off for him well.
STC: What's next? Any plans that you would like to share with us?
Josh: What's next? Let's see, more Guess, more brands such as KORAL Active Wear, and a few others. I'm working on some new things with Treats! Magazine. Maybe an exclusive STC seminar someplace warm soon. Possibly a book. And, like I said, more video!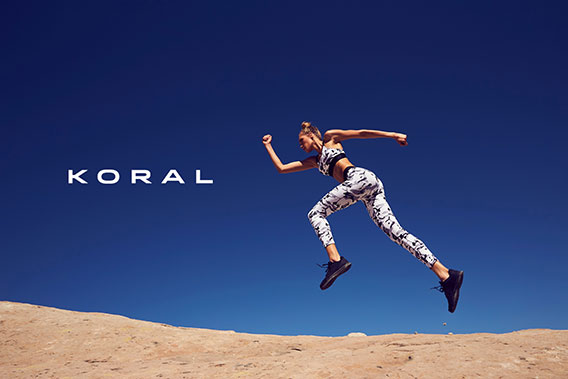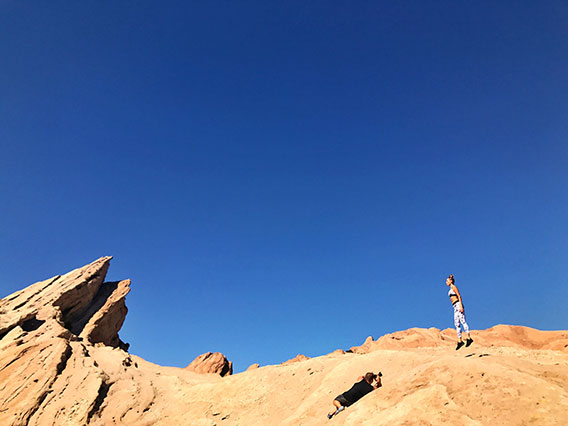 Josh's set for Koral activewear
STC: What more could we ask for Josh? Perhaps a tip or two?
Josh: Well, the most important advice I can give is for all you cold weather photographers out there. If you are shooting in the snow, and you happen to forget your water bottle, you may get thirsty and come across a patch of yellow colored snow. It's probably not Gatorade, so please don't eat it.
Other than that, like I always say, study your favorite photographers from the past and the present; get inspired! Watch the trends and don't be the last one to embrace change. Change is growth! Growth is longevity! Longevity is your legacy!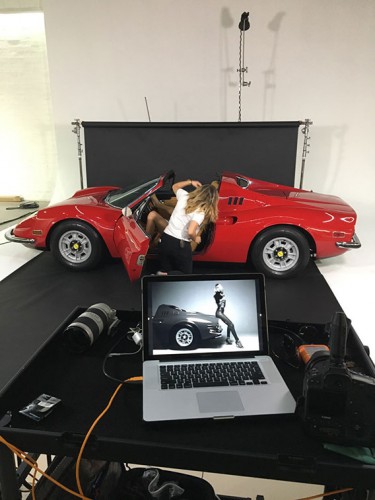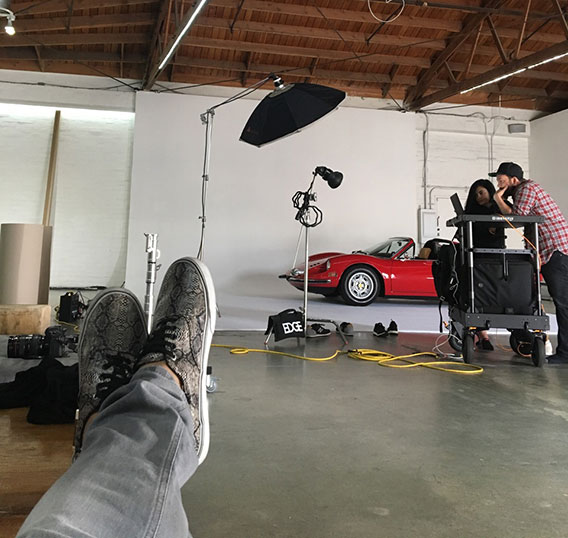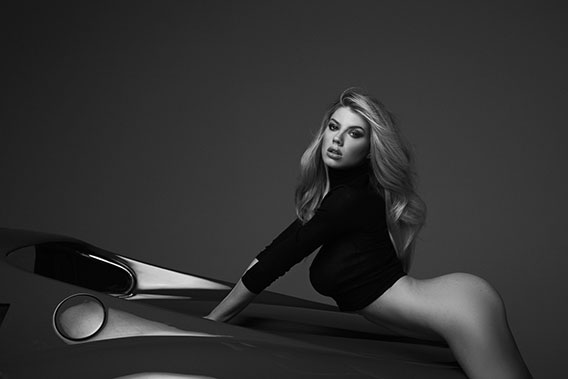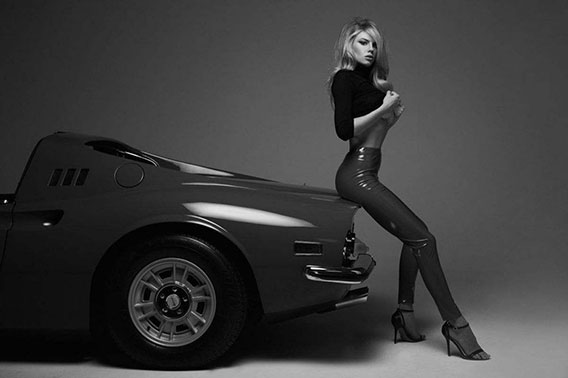 Charlotte McKinney by Josh Ryan
© 2017 Copyright ShootTheCenterfold.com. All rights reserved.