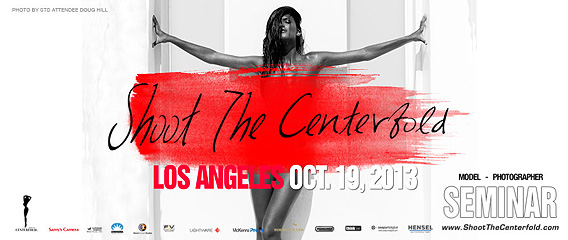 Shoot The Centerfold L.A. Model / Photographer Seminar Oct 19, 2013
PHOTOGRAPHERS
Join Shoot The Centerfold's master photographers for a one-day master class photography seminar for beginner, intermediate or advanced photographers seeking to advance their skills to the next level. The seminar, set for Saturday, Oct. 19th in Los Angeles, is a special one-day event for anyone wanting to become a part of the unique STC experience, all for the low cost of $199.95.

This seminar-only demonstration will describe the methods used by Shoot The Centerfold to capture the amazing images seen in top international magazines. Attendees will get a first-hand look at the actual set-ups and professional lighting techniques used on a daily basis by STC master photographers.
Steven Wayda and Jarmo Pohjaniemi will be instructing the photography portion of the seminar, while Gary Cole, Playboy's longtime Director of Photography, will explain vital business practices and photography ethics, including licensing, copyright, usage rights, negotiating, contracts, marketing and the do's and don'ts of photography.
Don't miss out on an amazing opportunity to discover and learn how the STC master photographers create the light and magic that has shaped an entire industry.
One day packed with inspirational Master Classes, in-depth Seminar demonstrations, Q & A's and invaluable networking opportunities.

A highly advanced professional seminar lecture and on-set demonstration at such a reasonable price, making it a great value for all attendees.


See the difference using a real Playboy Playmate and an international top agency model can make.


Step outside your comfort zone and learn to utilize a world-class studio environment and see how professional pictorials are made.


Learn what editors, clients and the photo industry are looking for. Understand how to become self-sufficient and in demand.

Learn to utilize a fully implemented studio setting and workflow that makes editors ask for more..


Be sure to sign up for this once-in-a-lifetime opportunity never offered before in a seminar environment, all at the low price of $199.95 for advanced registration or $249.95 at the door!


See legendary Steve Wayda reveal his signature lighting techniques, while Jarmo Pohjaniemi presents a studio lighting demonstration for beginner, intermediate and advanced industry professional photographers.

Have your portfolio critiqued by Gary Cole, longtime Director of Photography at Playboy magazine


This seminar is about business, marketing and how to make money with your images.

Why learn from anybody else when you can learn for the best!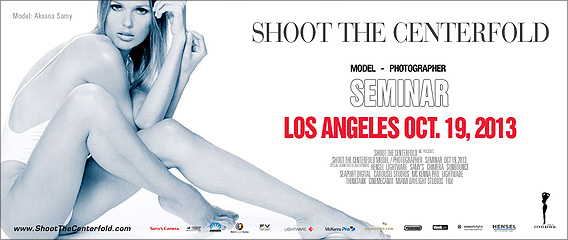 Shoot The Centerfold Oct 19, 2013 Seminar
MODELS
If you are interested in a modeling career or are already a model but want to improve your chances of success, sign up for a never-before offered opportunity to attend a one-day seminar packed full of practical information for the aspiring model provided by a highly experienced team of industry professionals.
Here are just some of the topics that will be covered at the seminar:
 Don't think of yourself as just a pretty face. To become a successful model requires you to think and act like a business.

Assessing your strengths and weaknesses and determining which types of modeling offer the best chance of success.

How to schedule your time, keep track of your expenses, and prepare for tax day.


Networking: It's almost a fulltime job.


Casting calls and keeping a positive attitude in the face of rejection.

What you need in your portfolio and how to get it.


Make-up, skin and hair advice.


You've got a booking. Now what?

The three most common career killers.


Plastic surgery, breast enhancement, lip injections, and Botox. Do you need them? Avoid making the big mistake and ending your career on a plastic surgeon's table.

Working successfully with photographers, on set and off.


Lawyers, agents, boyfriends, contracts and signing releases.


What a good model agent / agency looks for and expects.


Make-up, skin and hair advice.


Effectively using social media to further your career.

The STC Model Seminar will be under the direction of Gary Cole, long time Photography Director of Playboy Magazine. Mr. Cole has worked in the commercial photography business for over 40 years and dealt with all major and many minor modeling agencies around the world. He's worked with most of the world's foremost glamour and fashion photographers including Richard Avedon, Helmut Newton, Herb Ritts and countless others. He has also produced fashion and glamour shootings with hundreds – perhaps thousands – of models and celebrities, including Cindy Crawford, Elle Macpherson, Stephanie Seymour, Raquel Welch, Farrah Fawcett and countless others.
Also on the team will be Steven Wayda and Jarmo Pohjaniemi, both of whom have well-established careers as fashion and glamour photographers. There will also be a highly experienced make-up and hair professional providing insights on how to prepare for a shoot, and the difference between street make-up and photography-friendly make-up.
Meet the Shoot The Centerfold Master Photographers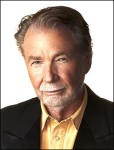 Steve Wayda
Playboy/celebrity photographer Steve Wayda has been published in more general interest, fashion, life style and men's magazines in the world than he can count. James Woods and Tom Selleck both said his pictures were their best. Demi Moore loved her shooting, but Arnold wasn't so happy when he and the editor disagreed. Pamela Anderson calls him The Bomb. Gene Autry told him, "Keep shootin' those shots. I'd sure like to be in your boots, son!"
Steve's iconic Playmate layouts are no surprise and nothing short of a miracle. According to both his peers and superiors, Steve is easily one of the best photographers of all time and his work has been admired by almost 10 million people per month, every month, every year, for decades. Steve knows that the secret to a good picture is light and attitude. It's something he learned early on in his career and is now willing to share those secrets with you as part of the Shoot The Centerfold team of master photographers.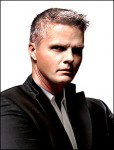 Jarmo Pohjaniemi
Jarmo has over 30 years of extensive experience in both the world of fashion and Playboy. His ability to teach and pass on his passion, vision and business sense are some of the most valuable assets to Shoot The Centerfold and are invaluable to any photographer who wants to get to the next level of their career. During the STC seminar and workshop, you will be given complete access to work methods and advice on how to plan setups in order to create stunning imagery for magazine layouts, advertisements and the unique look of Playboy's centerfold, which has been long idolized in photography as the pinnacle in glamour photography. Jarmo will also discuss practical approaches to solve the countless photographic challenges a working photographer faces every day.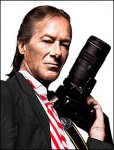 Byron Newman
Byron Newman is a master of constant light/ HMI. He is known as creating some of the most impressive pictorials around the world. His extensive knowledge has earned the highest level of respect in the photography world. Byron, whom we know as the "Keith Richards of photography", will demonstrate his WYSIWYG style in posing a model for a natural effect. Byron, who resides in London, has also photographed world-famous rockers and celebrities like David Bowie, Pete Townshend, Sid Vicious, Kevin Costner and numerous others. His ability to see light and photography has intrigued the photography world for the past three decades. His lighting techniques and unique photographic outlook are now ready for you to learn from the master himself.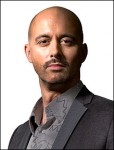 Ales Bravnicar
Ales Bravnicar is one of Europe's most sought after fashion and commercial photographers, whose work has been published in almost all international Playboy editions worldwide, including US Playboy. Ales has 50-plus international Playmates and over 100 celebrity pictorials under his belt. He specializes in creative studio and location photography for corporate, advertising, and editorial clients like Max Factor, Elle, Elle Decor, Playboy, Cosmopolitan, Maxim, Adria Airways, Union & Laško Breweries, Sava-Goodyear, Hermes Softlab, Modna Jana, SKB-Societe Generale, Luna, Ytong, Trimo, Droga Kolinska, Eva, and Nancy Beachwear. Considered one of the most well-traveled photographer with visits to over 80 countries, he also shoots promotional campaigns for clients such as Peugeot, Opel, Fiat, Sony Ericsson, Frey Wille, SiMobil-Vodafone and Vichy.
BBC News website published his photographs from Algeria in 2007 and National Geographic Traveler regularly showcases his work. Ales Bravnicar also gives lectures on photography. In 2008, Canon Adria entrusted him the role of a spokesperson for their state-of-the-art digital photographic equipment.
He participated in numerous group and solo exhibitions and exhibited at both Month of Design and Month of Photography. His series of photographs entitled "Androgynous" was awarded first prize at Slovenia Press Photo Awards 2010 (best story) and he recently exhibited his selected work at Mall Galleries and HoSt Gallery (Summershow08) in London, Kalman Krane in Brighton and at VII Gallery during New York Photo Festival. He lives and works in Ljubljana, Slovenia and is represented by Galerija Fotografija.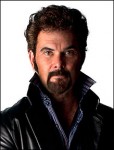 Ric Moore
Ric Moore is a photographic powerhouse, shooting everything from advertising and editorial to fashion and glamour. You may have seen his images in Playboy's Biker Babes, Employee of the Month, Latin Ladies, Special Editions, Playmates, and Girls of Hawaiian Tropic (just to name a few). In addition to photographing the world's most beautiful women, multi-billion dollar companies have Ric on their go-to list because they know he can their products look just as sexy as a centerfold. Ric's forte is an ability use his photographic knowledge and experience to turn any lighting situation to his advantage. He will demonstrate outdoor lighting situations, how to work under pressure, and overcome some of the most challenging situations in today's photography. Ric can best be described as a master of both studio and location lighting. His approach to minimal studio lighting gives him the ability to work with everything from a multi-light studio set-up to a one- to three-light system including the use of reflectors.
The Shoot The Centerfold Oct. 19, 2013 Seminar will be held at the Studio Exchange, one of the most popular studios  among industry professionals.
Studio Exchange: 2805 Catherine Way, Santa Ana, CA 92705.
See more information about the studio here: www.studioexchange.net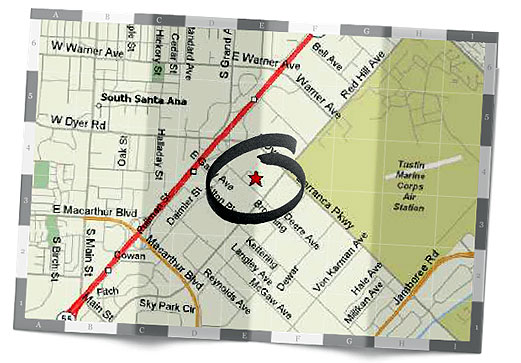 Many of life's failures are experienced by people who did not realize how close they were to success when they gave up.
Program is subject to change without notice.
Refunds & Cancellations Enrollment is limited, therefore your commitment is important to us. If you must withdraw from a seminar, we provide this refund policy: A $25 administrative fee will be charged on all cancellations. If you cancel 30 days prior to the start of the seminar, we will retain 50% of the total seminar fee, unless we are able to fill your spot. If you cancel 15 days or less prior to the start date of the seminar, we will retain 100% of the seminar fee unless we are able to fill your spot. No refunds are given once the seminar begins.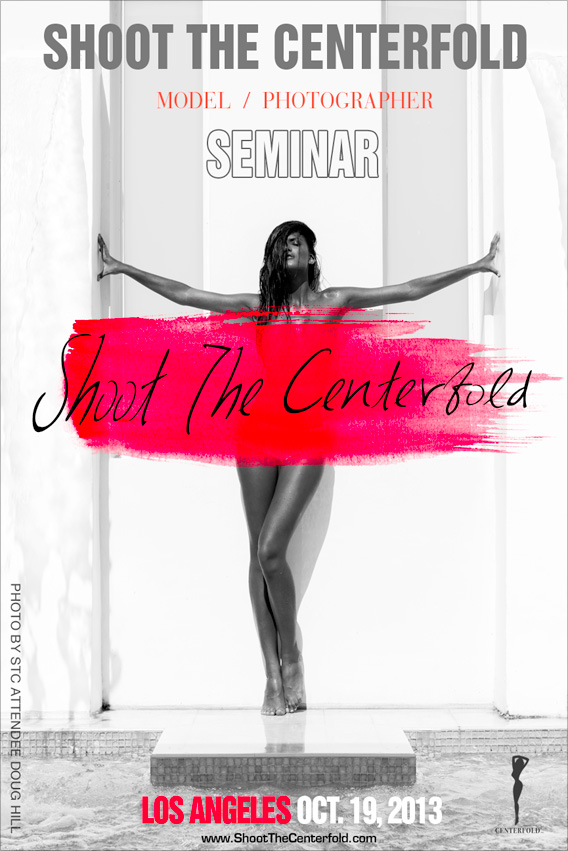 © 2013 Copyright ShootTheCenterfold.com. All rights reserved