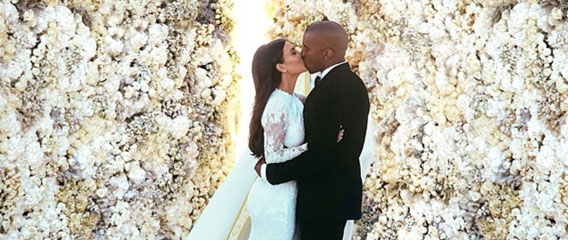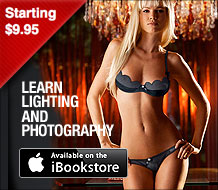 Kanye West says famed photographer Annie Leibovitz practically RUINED his honeymoon with Kim Kardashian … because they had to spend days fixing the now-famous floral wall wedding pic. Annie was supposed to shoot the pic but she pulled out entirely the day before the wedding. Kanye says she claimed she was "afraid of celebrity" — a weird statement because Annie's brand is all about celebrity.
He added that he then spent four days of his honeymoon perfecting the photo of himself kissing Kim at the altar in Florence in front of a wall of roses. Kanye explained, "Let me tell you something about that kiss photo that my girl put up … this was pissing my girl off during the honeymoon, she was exhausted because we worked on the photo so much because Annie Leibovitz pulled out 24 hours before the wedding. I think that she was, like, scared of the idea of celebrity."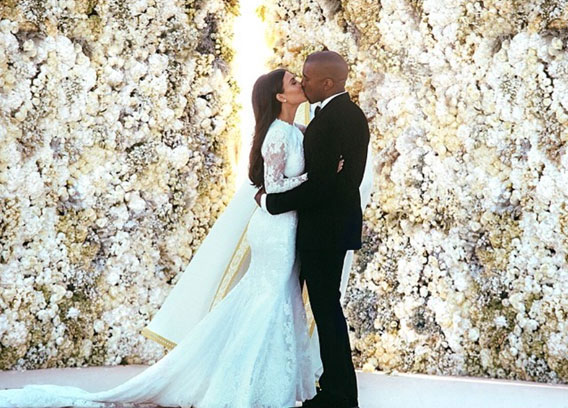 "Because Annie pulled out, I was like, 'Okay, I still want my wedding photos to look like Annie Leibovitz,' and we sat there and worked on that photo for, like, four days because the flowers were off-color. "Can you imagine telling someone who wants to just Instagram a photo, who's the No. 1 person on Instagram, 'We need to work on the color of the flower wall,' or the idea that it's a Givenchy dress, and it's not about the name Givenchy, it's about the talent that is Riccardo Tisci — and how important Kim is to the Internet.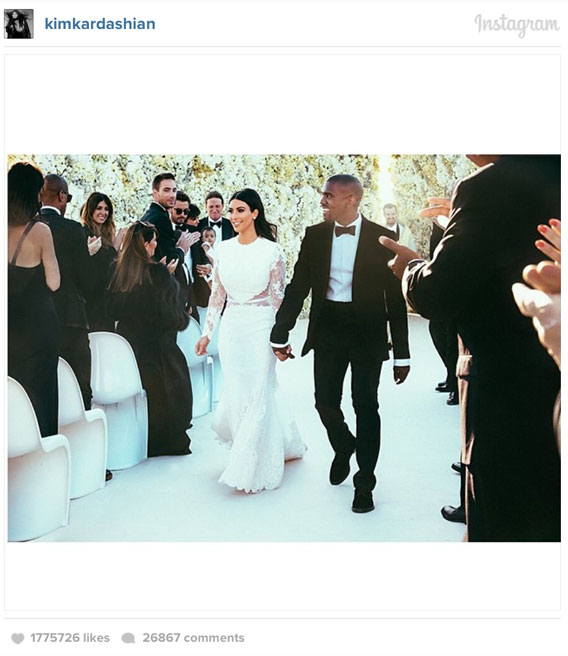 "And the fact the No. 1 most-liked photo [on Instagram] has a kind of aesthetic was a win for what the mission is, which is raising the palette. "It was a long time," he added — drawing laughs from the audience, before later adding, "Why did Annie Leibovitz pull out one day before the wedding?" Kim and Kanye's wedding photo is the most-liked image ever on Instagram, with more than 1.93 million likes, and more than 35,000 comments.
You would think that Mr. Kanye could have hired a Photoshop artist  instead fiddling with the image himself… for four days.
[NYPOST]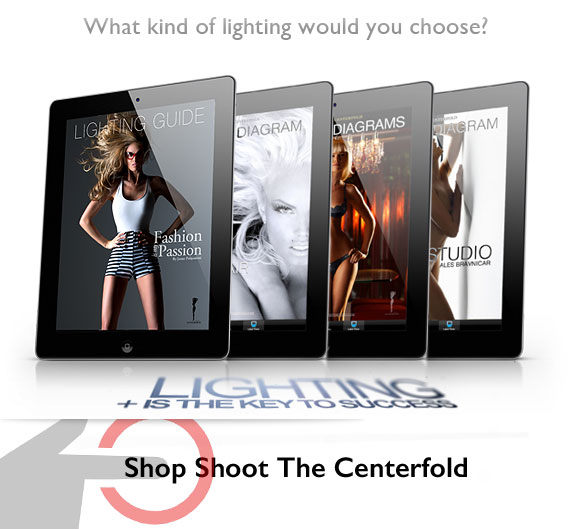 © 2014 Copyright ShootTheCenterfold.com. All rights reserved.