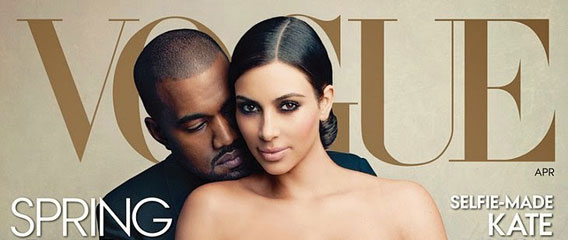 Watch Vogue behind-the-scenes music video with Kim Kardashian, Kanye West, and baby North on set of the April cover shoot with Annie Leibovitz (or without).
Some say the celebrity couple does not deserve the honor of appearing on the magazine's cover. We here at the STC plead the Fifth because we believe that excellent photography and well-planned marketing is the simple formula for selling magazines, regardless what people may think. You be the judge.
By this time, the Vogue editor-in-chief Anna Wintour has a big smile on her face while congratulating her team on a "job well done." The world has seen it, spoken, and that's a clear win; a win in the publishing industry, regardless of the backlash against Vogue for putting West and Kardashian on the cover.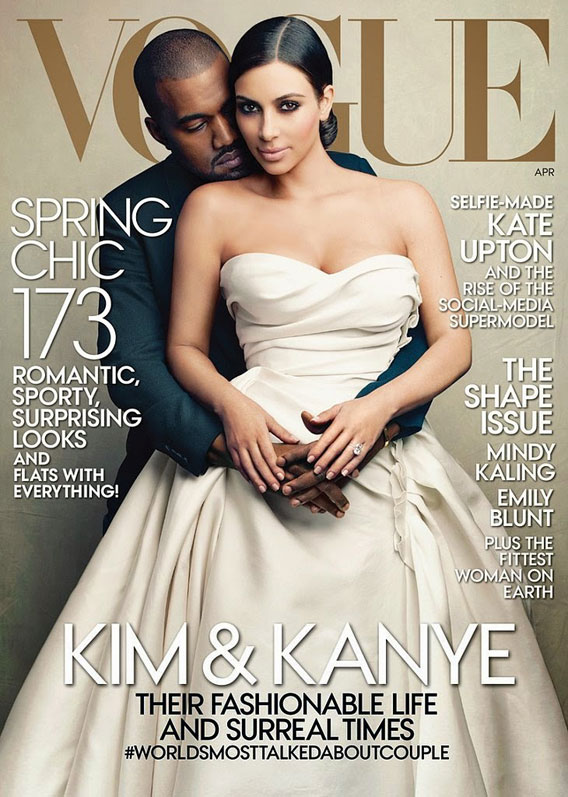 Photo by Annie Leibovitz via Vogue
Supermodel Naomi Campbell had no response to the cover during a recent appearance on Australia's "The Morning Show."
"I'm a fashion model and I've been working for 28 years," Campbell added. "And when you get a Vogue cover, it's a build in your career…. a stepping stone to achieve that."
Landing a Vogue cover is a clear step up for the self-made star Kardashian, who founded her fame in less-than-admirable ways at the beginning of her career.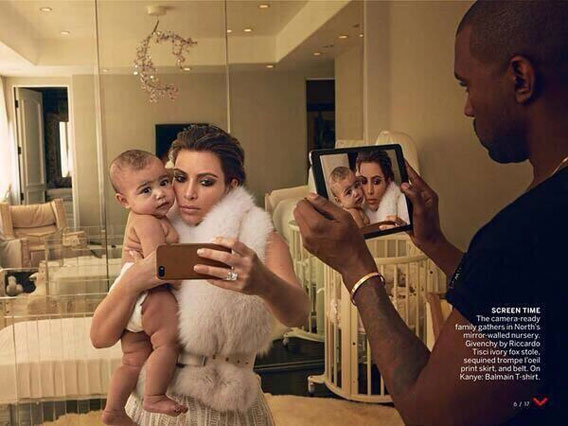 "Kanye is a Vampire" meme: where is Kanye's reflection?
However, not everyone is a fan of the April cover, which features the soon-to-be-married couple. Since the reveal of the cover last Friday, which hashtagged the duo as the "#WORLDSMOSTTALKEDABOUTCOUPLE," some critics have vociferously slammed Wintour and "Kimye," citing their partnership as a tasteless sham designed to provoke and encourage controversy.
Actress Sarah Michelle Gellar tweeted: "Well……I guess I'm canceling my Vogue subscription. Who is with me???"
Critics say the reality TV star and her hip-hop mogul beau do not deserve the distinction on the high-end fashion magazine, which is regarded as the industry's style bible. Vogue covers often feature Hollywood elite, including award-winning actors, directors, producers and top fashion industry figures. Wintour has also been accused of caving to Kanye's continuous requests to feature Kardashian on the cover as well as selling out in order to boost magazine sales.
Jonathan Cheban, a friend of Kardashian and a regular on the family's E! reality TV show, was quick to defend his pal via Twitter. "Do u matter?" he said to Gellar.
Wintour also responded to critics in the editor's letter of this issue of the magazine.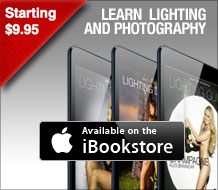 "My opinion is that it is both charming and touching, and it was, I should add, entirely our idea to do it; you may have read that Kanye begged me to put his fiancée on Vogue's cover. He did nothing of the sort," she said. "The gossip might make better reading, but the simple fact of the matter is that it isn't true.
"Part of the pleasure of editing Vogue, one that lies in a long tradition of this magazine, is being able to feature those who define the culture at any given moment, who stir things up, whose presence in the world shapes the way it looks and influences the way we see it," Wintour wrote. "I think we can all agree on the fact that that role is currently being played by Kim and Kanye to a T. (Or perhaps that should be to a K?)"
Kardashian and West posed for famed photographer Annie Leibovitz for the April cover. Kardashian, 33, appears in a white strapless Lanvin wedding gown and West, 36, dons a Saint Laurent blazer. Their wedding is slated for May in Paris.
"This is such a dream come true!!! Thank you @VogueMagazine for this cover! O M GGGGGG!!! I can't even breath! [sic]" Kardashian tweeted. West simply added on his Twitter, page: "#TRILL Thank you" with a link to the cover on the Vogue website.
West has been campaigning for Kardashian to have her own cover for some time.
"There's no way Kim Kardashian shouldn't be on the cover of Vogue. She's, like, the most intriguing woman right now. She's got Barbara Walters calling her, like, every day," he told Ryan Seacrest in an October 2013 interview.
Wintour seems to agree.
"There's barely a strand of the modern media that the Kardashian Wests haven't been able to master, and for good reason: Kanye is an amazing performer and cultural provocateur, while Kim, through her strength of character, has created a place for herself in the glare of the world's spotlight, and it takes real guts to do that," Wintour said.
STC's final thoughts: Why cannot we all just be happy for Kim and Kanye?
See full pictorial at Vogue.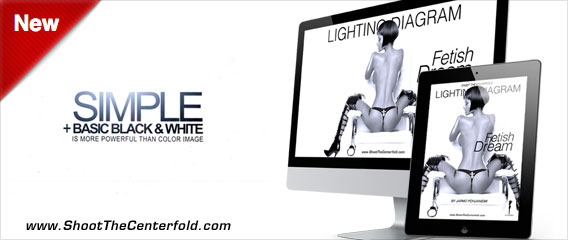 © 2014 Copyright ShootTheCenterfold.com. All rights reserved.