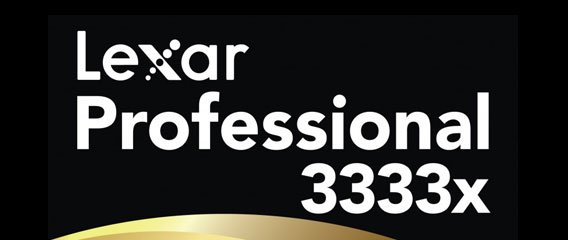 Lexar announced its technological leadership in the digital imaging market with the immediate sample availability of Lexar® Professional 3333x CFast™ 2.0 cards. The CFast 2.0 specification is the next generation of high performance memory cards designed for professional applications in still imaging and video capture. And Lexar also offers New 256GB 1066x CF Card and Enhanced Capacities to 800x CF Line, Including the Industry's First 512GB Card.
Lexar 3333x CFast 2.0 Card Key Features:
Production-ready CFast 2.0 cards with industry-leading performance
Capacity compliant with all CFA specifications
Provides future capabilities for next generation of camcorders and digital SLR cameras
Transfers files with a read speed up to 3333x (500MB per second)*
Supports the VPG-65 specification for professional-quality video capture
Includes latest version of Image Rescue® software
New CFast 2.0 USB 3.0 Reader for the Lexar Professional Workflow Reader Solution available for sampling
New 256GB Professional 1066x CF card:

Provides read transfer speeds up to 160MB per second and write speeds up to 155MB per second*
Supports VPG-65 for professional video capture
Price: $969.99

Professional 800x CF card:

Provides read transfer speeds up to 120MB per second and write speeds up to 75MB per second*
Now available in 256GB and 512GB capacities
Supports VPG-20 for professional video capture
Price: $1,499.99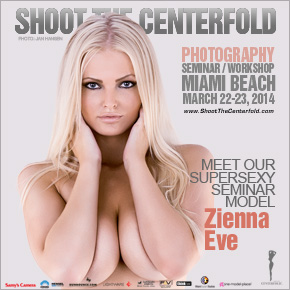 Your camera can't use CFast 2.0 memory cards. Right now, that functionality is relegated to ultra-high-end cinema cameras. But, Lexar now lays claim to the title of "World's Fastest Memory Card" with their 3333x CFast 2.0 card. That means it can move up to 500MB per second (in perfect conditions).
CFast 2.0, like XQD, is a much faster format for storing and moving data, but hasn't really seen mainstream adoption for consumer cameras. As the tech gets cheaper and more accessible, though, that may change and data may start moving from your camera a whole lot faster.
To go with the cards, Lexar is also announcing a few new readers, including a USB 3.0 and, for some reason, a USB 2.0 reader.
With the heavy emphasis on 4K video, it's clear that moving lots of data around in a hurry is going to be a priority in the near future.
For more information see Lexar's press release.


© 2014 Copyright ShootTheCenterfold.com. All rights reserved.