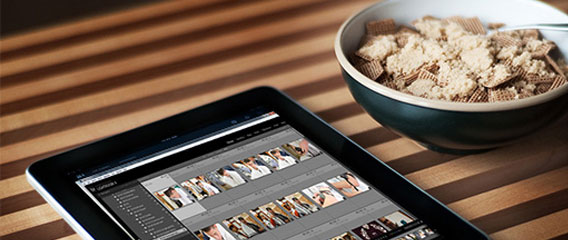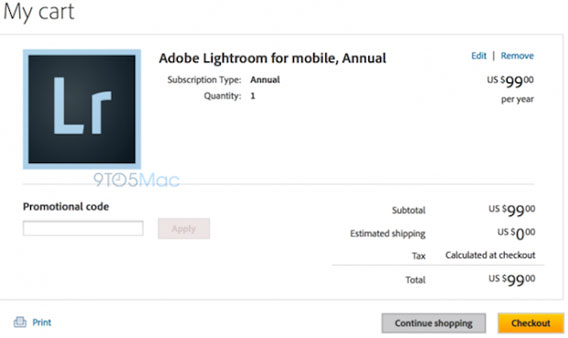 It appears Adobe few weeks ago accidentally leaked Lightroom for iPad before the official announcement, and we are still waiting. It looks like the app will be a cloud subscription of $99 on an annual basis.
There may be other purchase options when it officially launches.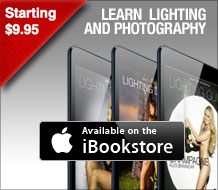 Adobe's marketing for Lightroom for mobile is "Take Lightroom anywhere." According to an Adobe employee, the software will have a lot of the same features currently in Lightroom for desktop.
Back in May, Adobe Lightroom product manager Tom Hogarty appeared on the online show The Grid and gave the photo community a sneak peek at the powerful RAW editing capabilities of the tablet version of Lightroom the company is working on.
At the time, the app was very much in the 'alpha' stages, but it seems Adobe is finally primed to release the first version judging by the product references that accidentally appeared on the company's site earlier this week.
The leak was discovered by 9 to 5 Mac, but was taken down as soon as the site got in touch with Adobe for comment. No details were disclosed regarding what all the app could do.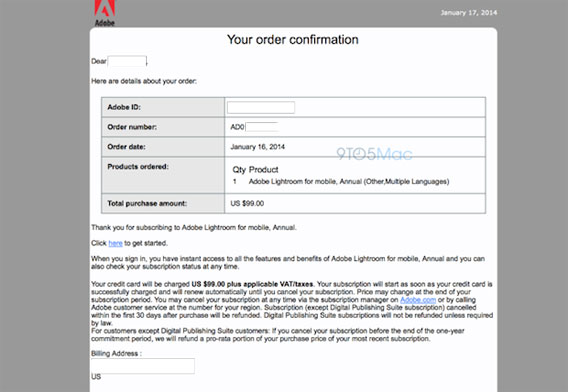 The accidental (if it was indeed accidental) pre-release peek might not have given us much in way of details, but it did reveal two things.
First off, the app was labeled simply "Lightroom for Mobile," so it's possible that both iPad and Android versions are going to be released; however, an Adobe Chat representative who pulled up some info for 9 to 5 said the app was developed for the iPad. Android users might be getting snubbed for now.
Second, and more importantly, we now know that Lightroom for Mobile will run you $100per year. We're not sure if the page suffered from a misplaced decimal point, if more comes for that price than we originally thought, or if Adobe really does think mobile editing is enticing enough to pay that much, but a $100 annual subscription seems fairly steep.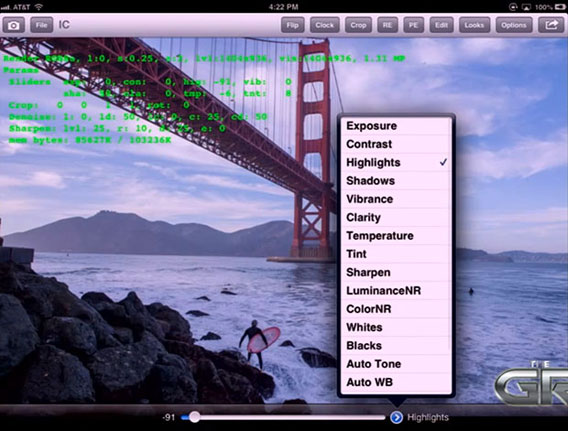 Whatever the case, we shouldn't have to wait long to find out. Given how functional the order page was we wouldn't be surprised if the app went live any day now.
(via 9to5)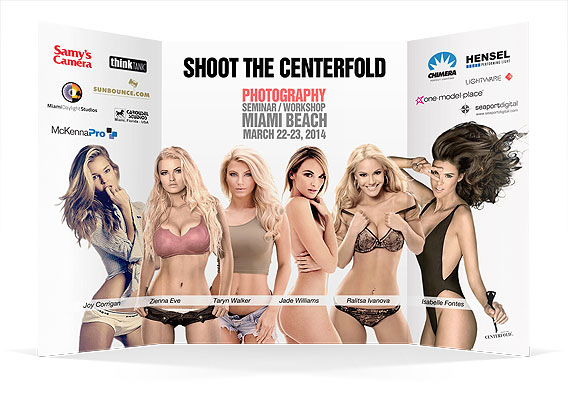 © 2014 Copyright ShootTheCenterfold.com. All rights reserved.