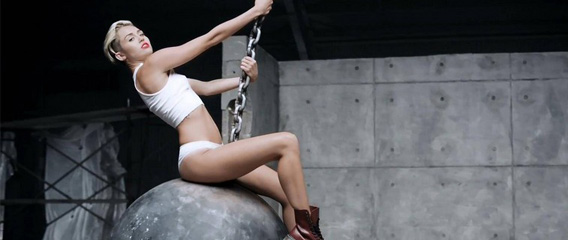 Miley Cyrus naked… I should have seen this coming, after her twerking performance at the VMAs few weeks ago. And because she had to take advantage quickly of all the attention she's got, a new music video was an expected move. So, Miley Cyrus up on a wrecking ball singing her heart out all naked. That's deep, what can I say?
Still, she doesn't reveal that many even though she has no clothes on. Some side-boob shots and her tight behind covered in some white panties are all that we get to see. But it's enough to realize that Miley Cyrus continues to exploit her wild side. And all of her efforts seem to really pay off with more than 13 million Youtube views in one day.
See Miley Cyrus looking hot and bad. Because that sweet little girl we were used to is long gone.
[nggallery id=9]


© 2013 Copyright ShootTheCenterfold.com. All rights reserved.