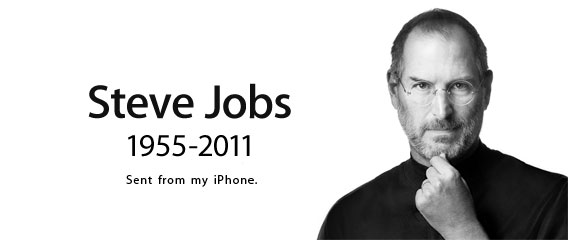 Shoot the Centerfold shares the loss with the world of a visionary and creative genius, as well as an amazing human being. All of us has been fortunate enough to have been touched by his visions, that will carry on for generations to come. Technology, design and wisdom that has become part of our everyday lives. It's his words, actions and commitment to his belief that will live with us forever. With great sadness, we view his passing. It's Steve's view on life saying "Live each day as if it were your last, one day you will be right" Rest in peace.
Shoot The Centerfold

Sent from my iPhone.