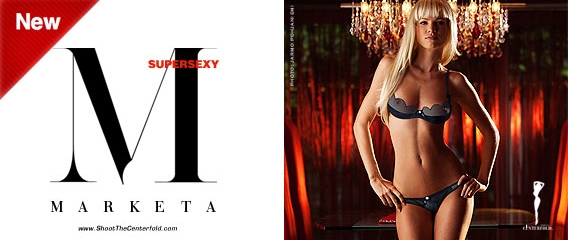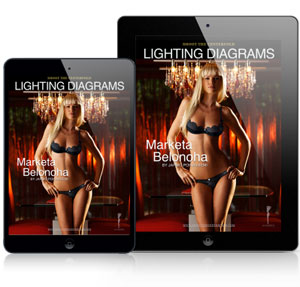 There are models, fashion models, glamour models, girls-next-door models… and then there is Marketa Belonoha and the magic of light! Marketa is one of the most photographed and well-paid models in the world and we would like to name her as our "Wunder-child" model for several reasons.
Marketa was rated one of the sexiest women alive by the French editions of both Playboy and Lui." However, what makes Marketa so special besides her indisputable beauty is her unusually long torso and curvy body elements, not to mention her natural figure and facial features that are one in a million. One of Jarmo Pohjaniemi's comments when he photographed Marketa for the first time was, "I think I have gone to heaven!"
As a way of keeping our feet on the ground, we have produced a single-scene digital book of Marketa Belonoha with a lighting technique that competes with the heavenly results.
Learn to emphasize a true beauty of glamour lighting technique created by Jarmo. This specific lighting technique has been handed down from "father-to-son" and is responsible for countless famous pictorials and previously known only to the masters of light, but is now available to you.
"This specific lighting technique was one of the key factors that landed me my 15-year-long Playboy photography career," says Jarmo Pohjaniemi. "Knowing lighting and business gave me wings."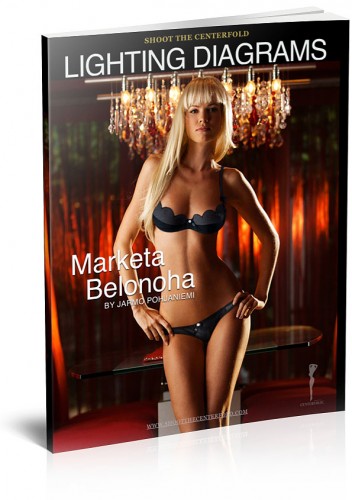 Description
Title: Marketa Belonoha
Author: Jarmo Pohjaniemi
Some of the most best kept secrets known to fashion and Playboy photographers are now available to you in a digital format. Learn how to create amazing shots using the very same lighting techniques as the centerfold masters. Now you can purchase individual lighting scenarios from Shoot The Centerfold's series of Lighting Diagram Books. STC has made obtaining your lighting diagrams as easy and wallet-friendly as possible. Let's say you like a specific scene, but don't want to purchase the entire book. Select a scenario of your choice based on your educational needs, requirements or interests.
NOTE: Some lighting scenarios are more complex than others – choose wisely based on what you see, your level of proficiency, and the projects you feel will advance your photography accordingly. Lighting scenarios can vary from natural light shooting techniques, one-light set-ups and advanced multi-lighting studio situations.
This single-lighting scene book include:
 1 lighting scenario in glamour photography.
 Understanding exposure, color temperature & depth of field
 An interview with Playboy's Director of Photography Gary Cole
 About Marketa Belonoha
 Sample Layout Gallery (Five pictorial layouts with text design)
 Free model release for your usage
 Test you photo knowledge: "40 Q&A"
 How to use CTO and ND gels with image galley demonstration
Proficiency Level: Intermediate – Advanced

Take your photography to the next level
Create basic one-light setup or advanced lighting situations for a master photoset. Most important, learn how to balance your strobes. See detailed descriptions of each setting, focal length, color temperature, gels, distance and lens used to create breathtaking images.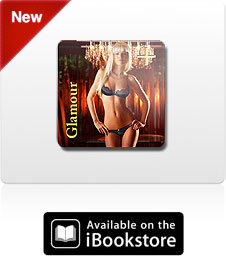 You can also come and photograph Marketa Belonoha who is joining our Bahamas-Eleuthera seminar – workshop on May 25-26, 2013