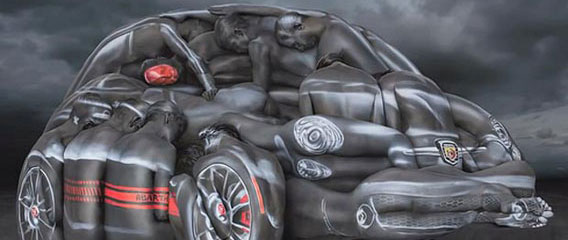 Nude models camouflaged as a car in wheely sexy new advert. THIS is no ordinary set of wheels…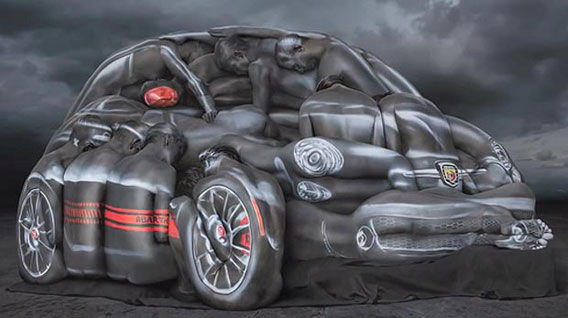 Spot the bum-pers … beauties bodypainted to look like car
It's 13 naked women camouflaged as the brand new Fiat 500 Abarth in an online ad for the Italian motoring giant. The beauties were covered in black and white bodypaint and positioned so they resembled the sporty new motor.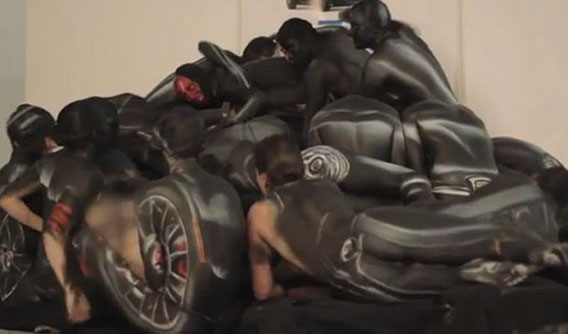 Wheely sexy … models get in position
If you look carefully, you'll make out a bum done up like a headlight, a back that's been painted to look like an alloy wheel and a side mirror that's actually a face.
Any volunteers to give it a polish?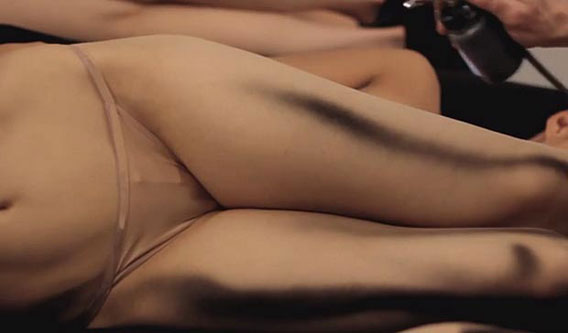 Paintjob … painter gets to work on model
When you're finished admiring the bodywork check out this behind-the-scenes video filmed during the shoot. It shows the models being transformed into car parts and explains how the creative brains at Fiat came up with the spectacular ad.