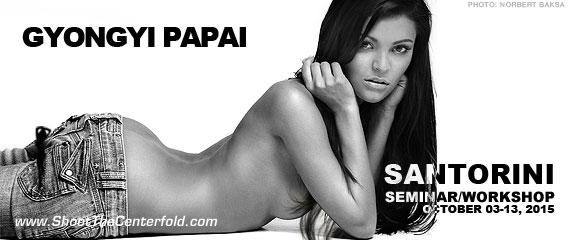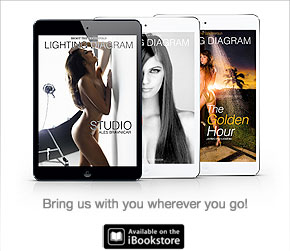 Meet Playboy Cover Girl Gyöngyi Pápai, our second model choice for Shoot The Centerfold's adventure of a lifetime workshop in Santorini on Oct 03-13, 2015.
"Gyöngyi is a Hungarian bombshell who packs a sultry 31-23-31 figure that will captivate and set you ablaze," says Jarmo Pohjaniemi. He first discovered her some years ago and he immediately booked her from Hungary for a 14-day shoot.
Since then, her erotic appearance has been seen all over European publications and is a dream come true for any photographer who shoots beauty and glamour. Her persuasive and ambitious personality plays a big part of her sexy delivery in front of the camera and guarantees to put you in a photographic daze that leaves an everlasting impression.
INTERVIEW:
STC: Finally we get a chance to work with you again after all the missed opportunities we have encountered. They do say that good things come for those who wait.
Gyöngyi: [laughs] Yes! I can't wait and I love Santorini! I feel so bad that I was not able to join the March seminar in Miami earlier this year as originally planned.
STC: You travel a lot and never seem to miss a beat. What is the true secret to your success?
Gyöngyi: There are so many things that I could mention but one that tops all else is modeling. I love traveling to beautiful locations and being in front of the camera. It makes me feel sexy and wanted. I guess every woman feels that way! But, most importantly, the key to my success was knowing where to look for it. Looks sure do help, but knowing my direction has been the ace for me.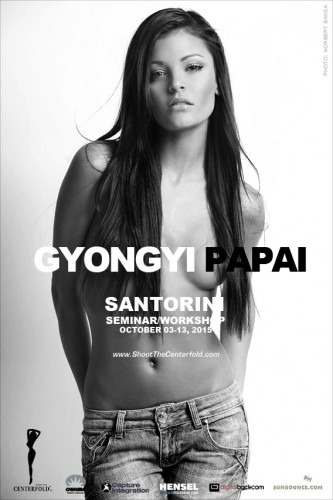 STC: You were featured on the cover of the Jan 2011 issue of Playboy in Hungary and have a ton of modeling experience around the globe. Tell us some of your favorite shoots and locations that modeling has taken you.
Gyöngyi: Miami is one of the top ones for sure but there are others like Mauritius, Mexico, Greece and New York. Ibiza stole my heart and I am actually planning to be spending most of the summer there. There are others places on my wish list and I am open to suggestions.
STC: What turns you on?
Gyöngyi: Humor is very important for me. I love photographers who can make me laugh. I like fun and weird but not creepy guys. They need to be just as crazy as I am. I also like ambitious people who know what they want. I think that is very sexy.
STC: What turns you off?
Gyöngyi: If a person doesn't have self-confidence or if they're cold, rude, or negative. That totally turns me off since I am a very positive person.
STC: In your own words, are you a rebel or a lover?
Gyöngyi: I have a very spontaneous personality. Hungarians are known for their free spirit and why waste life when the good times are calling.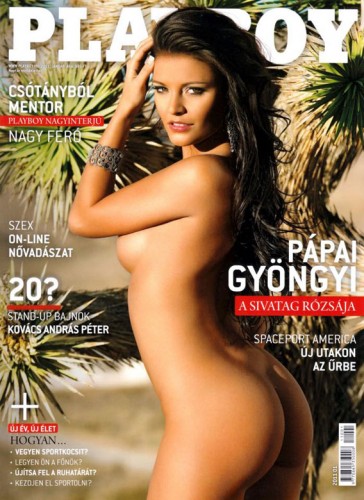 STC: Is it true that Hungary is the most sexually liberal country in Europe?
Gyöngyi: Do you mean nudity wise? Yes. Beauty can be found in many ways and should not be hidden. It's not a sin as long you know your boundaries. After all, Adam and Eve were supposed to be a symbol for us to follow and they were nude. Just keep in mind that nudity and beauty can be found in fashion, portraits, pornography, and even in your own household. You choose what you want to see and if you cannot handle it, then don't look!
STC: You have more to offer than just beauty as you also work with your family-owned real estate company. What's the story there? Give us a rundown.
Gyöngyi: Actually, I own a real estate company with my mom and we run the show. Since I was a young girl, my mom told me that there has to be more to beauty than meets the eye. Success requires brains beyond beauty and managing funds is my other passion. Should you want to buy a house in Budapest, I'm your ticket! However, modeling has taken up most of my time lately. But if you would like to challenge my financial skills and my brains, bring it on [laughs]!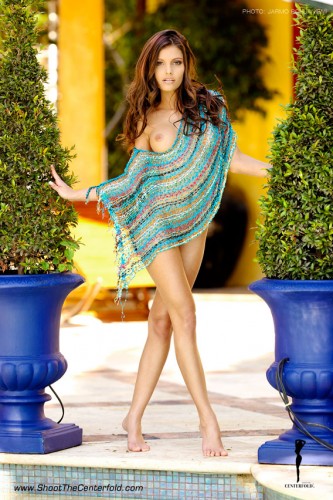 STC: If you weren't in modeling and real-estate, what other career choices would you seek?
Gyöngyi: I think I'm very approachable and I love everything about interactive actions. I could imagine myself as an actress. It could be exciting to play other characters. I also would love to work as a TV presenter. Maybe I don't have it but maybe I do. I'm really interested in spiritual things. I love to read and study visions from the past and present. A few years ago I got into angel therapy and I help those in need. I think one of the goals of life is to help and serve those who need it. I also love dancing and I would most likely be a dancer for a living. Music moves my body and somebody please unplug the player because I cannot stop otherwise! But modeling is my main love. Please don't make me choose!
STC: What kind of guarantee do we have that you are going to come to Santorini for our seminar so what happened in Miami does not get repeated?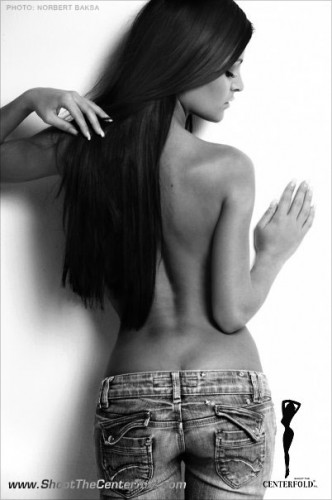 Gyöngyi: [laughs] I hear that I will be driven there by one of the STC members so trouble won't find me and that I will not miss my flights. Seriously, I would not miss this one in a million years. I love Santorini and working with STC has been a long-time dream of mine.
STC: Do you have any wishes or advance messages for our Santorini workshop attendees?
Gyöngyi: [laughs] Be prepared and come ready to rock. I like photographers who know their stuff and know how to get the best out of me. Don't just aim your camera and lens at me, be vocal and make me move! Models like feeling secure with their photographer while shooting.
STC: What is a perfect photographer to you?
Gyöngyi: I don't like photographers who brag about their work. Let your work speak for itself. You don't have to be a pro, just be honest and not hide behind your camera. I believe that straight-forward communication between the model and photographer is a key to a successful shoot.
I have learned so much in the past five years about modeling and photography that I can read the hits and misses in first few minutes when working with a photographer. The perfect photographer does not have to even own a camera, but he must have creative ideas and direction to guide my body and face. When he tells me and moves me, then he can get anything out of me he wants. That is a good photographer to me.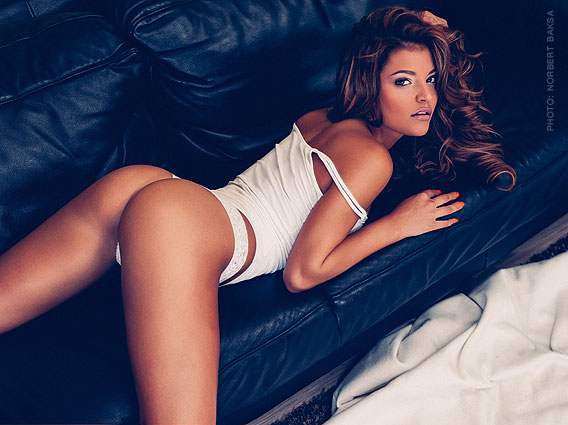 STC: Ladies and gentlemen, Gyöngyi is good as gold and readying herself for the ultimate seminar showdown in Santorini so make sure you come prepared!
© 2015 Copyright ShootTheCenterfold.com. All rights reserved.