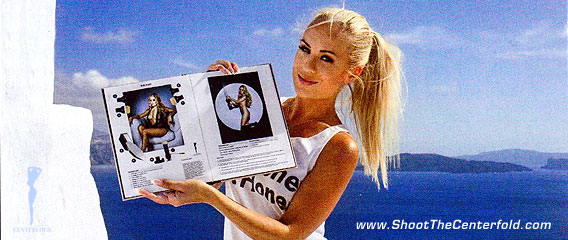 Playboy Slovenia is very proud of native son Ales Bravnicar and have shown their appreciation by publishing a nice little article about his special lighting techniques, which he uses frequently
in many of his assignments for international Playboy publications and fashion layouts worldwide.
It goes without saying that we here at STC are just as proud of Mr. Bravnicar's success and lighting abilities, and as a "good light" ambassadors, we want share the news with you by also providing our own shameless plug. And just what exactly is there to be ashamed about it? "Let there be light!"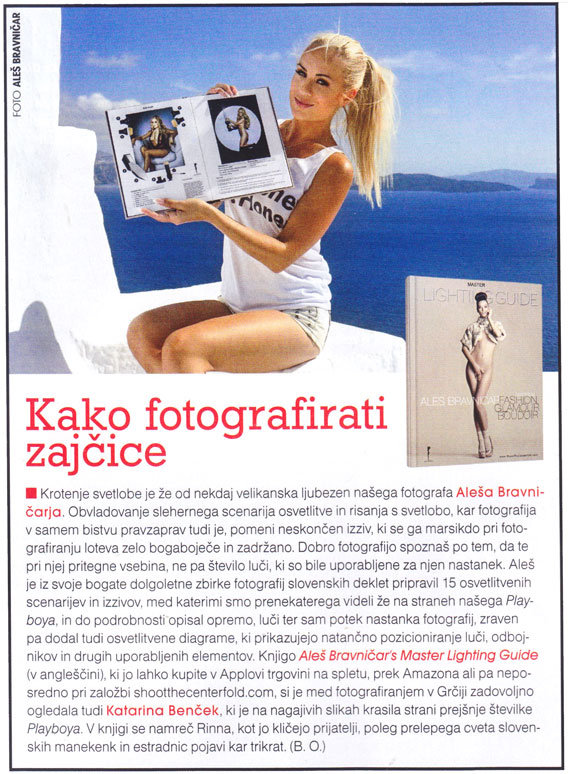 Playboy SI translation:
Taming of the light has long been a passion for photographer Aleš Bravničar. Painting and sculpting with light is an endless challenge, which is far too often approached very reservedly by frightened photographers.
You know a good photo by its content, not by the number of lights it took to make it," says Bravnicar.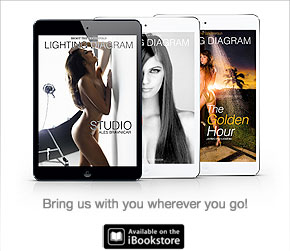 Bravnicar pulled 15 scenarios out of his rich collection of photos – most of them seen in the pages of Playboy – and added detailed descriptions of lighting set-ups, settings and equipment used to achieve the beautiful pictures.
Katarina Bencek, the current Slovenian Playmate who recently graced the pages of five international Playboy editions, examined the book with great interest while shooting with Bravnicar in Greece. She is featured in three of the book's lighting diagrams and loves it!
You can get Bravnicar's finest lighting book online via Apple's iBook Store, Amazon or directly, right here at shootthecenterfold.com.


© 2013 Copyright ShootTheCenterfold.com. All rights reserved.