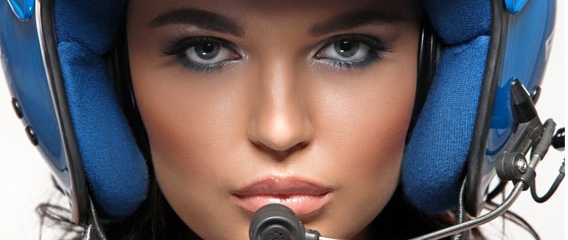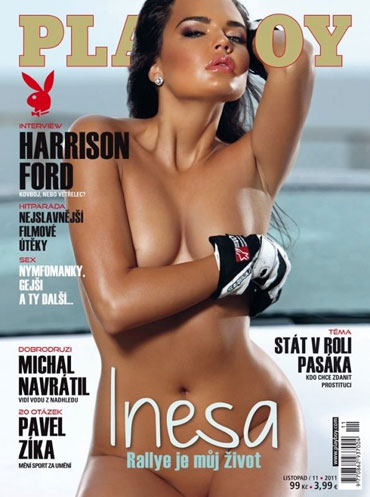 The name Inessa Tushkanova might not mean a massive amount to you yet, but give the girl time.
Ukraine Inessa Tushkanova, age of 25, has in Eastern-Europe countries been driving rally since 2006. Now in season 2013 she makes a bold step in her racing career and enters Finnish rally Championship to develope her skills and measure her speed among top drivers.
Tushkanova, who is known as playboy cover girl, and her highly experienced co-driver Duncan McNiven competes with Mitsubishi Lancer Evolution IX rally car in seven Finnish Rally Championship rounds as well as several other international events. Her car is maintenanced and developed by highly appreciated motorsport company PrintSport Racing which in season 2012 improved speed for Esapekka Lappi so that he had perfect run to become youngest ever Finnish Rally Champion.
The goal for Tushkanova is to develope as a rally driver and surprise all people by her speed.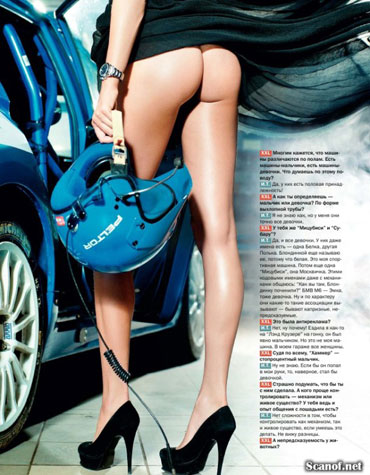 – As generally known, Finland is a traditional rally country where high speed and technically very difficult stages develope the driver faster than anywhere in the World. Therefore by only this reason I want to compete in Finland and PrintSport Racing was my choise for its' professionality. I don't believe Esapekka won all seven rounds just for his talent. I believe PrintSport Racing personel professionality had a big part of it and that's the reason why I'm in the team, Tushkanova tells.
– Even we've lived only two weeks of 2013 I've three times been on test stages and noticed big improvement in my speed. During three intense test days I've driven approximately 200kms and found lots of self-confidence in driving on snowy and icy stages. Therefore I'm heading to Arctic Lapland Rally and its' 10 special stages and approximately 250 special stage kilometres with high hopes, Tushkanova tells.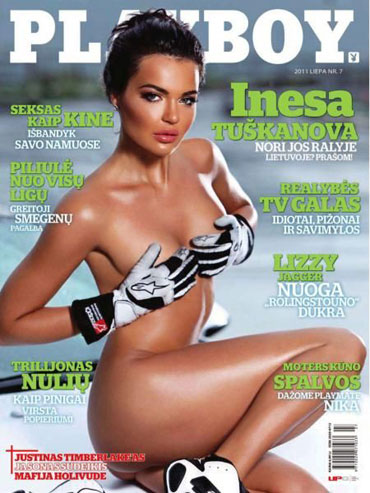 In Arctic Lapland Rally Tushkanova and co-driver McNiven measures their speed against 48 fellow competitors including Volkswagen Motorsport driver, norwegian Andreas Mikkelsen, six times Finnish Rally Champion Juha Salo and several other highly talented drivers who compete with modern Super2000 rally cars. In Arctic Lapland Rally Printsport Racing services eight competors. Team Manager Eero Räikkönen sees lots of potential in Inessa Tushkanova.
– Inessa is a wild and astonishing lady who also has speed on her blood. From the first test on I saw that her speed will be a big surprise for fellow competitors, Räikkönen tells. In Arctic Lapland Rally Tuskanova and McNiven drivers in number of 57th.
Inessa Tushkanova always loved cars and motorbikes. Her parents moved her to the bigger city of Dnepropetrovsk, and then Kiev, to give her more opportunities. She was soon discovered as a model and traveled to Japan, where her passion for motorsports grew even more.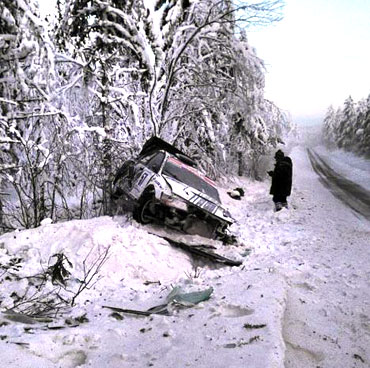 Men, especially her father, were skeptical of her desire to delve into the male-dominated sport. She quickly realized that her gorgeous good looks and sex appeal could help her succeed, and so she began gracing the pages of Playboy.
"Nobody likes women in racing sport, (Well, we here at STC like to think different) which is traditionally dominated by men, because it's easier for us to attract sponsors," says Inessa. "This magazine is prestigious enough and helps with PR." In addition to Russian Playboy, Inessa has also stripped down for the Ukrainian and Lithuanian issues.
Wromm, wromm…