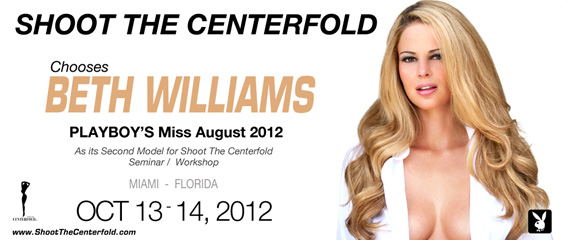 Shoot The Centerfold introduces its first Playmate model, Beth Williams, Miss August 2012. She is a native of Columbus, Ohio (she's a Browns fan!), a Masters graduate and seems to spend most of her time traveling these days. At 5'9″, she's comfortable with both glamour and fashion and knows how to rock a bikini as well!
Hello, Beth! Congratulations on being selected as Miss August 2012! Thank you for taking time out of your busy schedule for a quick interview.
Interview
STC: Going from candidate to Playmate has been a long time coming; you were first a Cybergirl of the Month in 2009 and selected Special Editions Model of the Year in 2010. Since then, you've appeared in countless publications but finally managed to make it to the middle of the magazine. How does it feel? Has it sunk in yet?
Beth: Being a Playmate has always been a dream of mine. I can't believe it came true! I still can't believe it! Hef even signed my centerfold for me and I'm still in shock!
STC: You've also recently finished your Masters studies. While it must have been difficult, what motivated you to keep going?
Beth: Education is very important to me. My degree came before everything else. I've pulled a few all nighters and worked on homework in-between shooting. I wanted to get my Masters so that I can open an assisted-living facility when I'm older. It was tough at times but now that I'm finished, I don't know what to do with all of my spare time!
STC: You're very interested in health care and several of your family members have also been care providers. What began this interest in carrying on the tradition?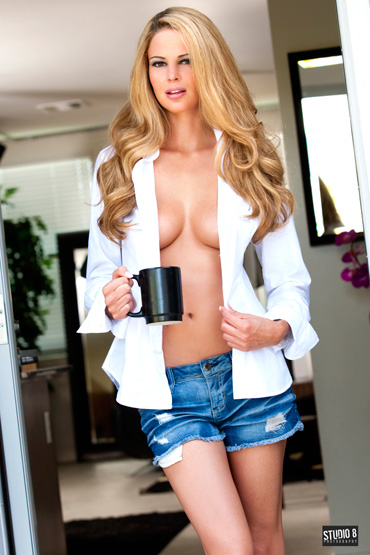 Beth: At a young age I decided I wanted to go into some sort of health field. I love to help people. However, I have a business-orientated personality; therefore, I decided to go into health administration. This way, I can still try to improve individual's lives but I am behind the scenes.
STC: You've been modeling for quite some time. Do you have any advice for beginning models?
Beth: Get references on photographers before setting up a shoot on your own. There are many individuals out there that claim to be people they aren't. Also, EAT before a shoot – do not starve yourself. If you are hungry it will show in your photographs.
STC: What about photographers? Do you have any advice for them? What's important to you when working with a photographer, regardless of their skills?
Beth: I like when photographers give feedback while shooting. If they are completely quiet I get paranoid thinking I am doing something wrong!
STC: Your centerfold photographer was Stephen Wayda (who will also be at the seminar as an instructor). What was it like working with him?
Beth: I love Stephen! He's incredibly talented. He knows the shot that he wants to capture and he gets it. I am honored that he shot my centerfold. He's the reason I am a Playmate! I don't think he can take a bad picture!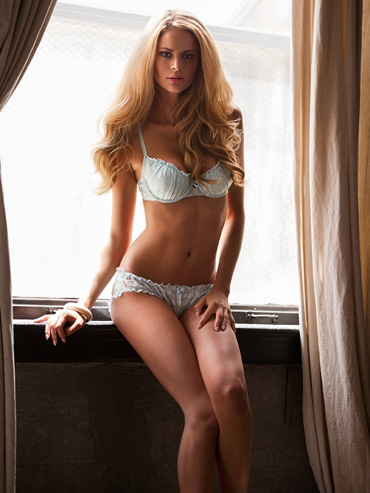 STC: You travel quite a bit. Do you have any advice or suggestions for travelers, especially models? What would you tell someone traveling professionally for the first time?
Beth: Set an alarm once you get to your gate if you arrive early! I once fell asleep at the gate once and missed my flight! Also, pack healthy snacks. The airport is full of junk food.
STC: You're a country girl! What do you like best about the country?
Beth: I like living in the country because it's peaceful. I love looking out of my window every morning and seeing deer drinking out of my pond. I am also a big cook, therefore, I love that I am able to have a big garden.
STC: Does this mean you'd rather pose outdoors than inside a studio?
Beth: Honestly, I like switching it up. Sometimes it's nice to get out and breathe in the fresh air! However, it's also nice being inside in the air conditioning!
STC: You also work for an agency. Do you prefer fashion photography, or glamour? Or a bit of both?
Beth: I like both because they are completely different. I like to try new things that push me. It's fun being sexy one day and then in a crazy art pose the next.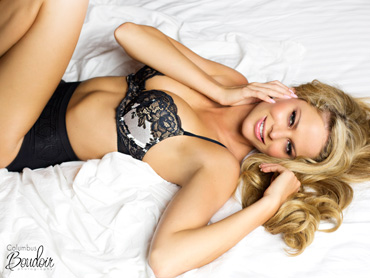 STC: What do you think are your best features (apart from having a great personality)?
Beth: I would say my best feature is my legs. I have booked several shoots because the client liked my legs!
STC: Are you looking forward to attending the STC seminar in October? Is there anything you'd like our attendees to know?
Beth: I am looking forward to working with the amazing instructors/photographers. Also, I am excited to meet new photographers and being able to help them. I would like the attendees to know that this is going to be a fun seminar and not to be shy!
www.ShootTheCenterfold.com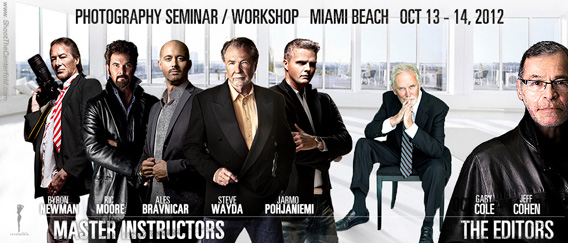 Playboy, Playmate, Playmate Of The Year, and Rabbit Head Design
are marks of Playboy Enterprises International, Inc and are used with permission.