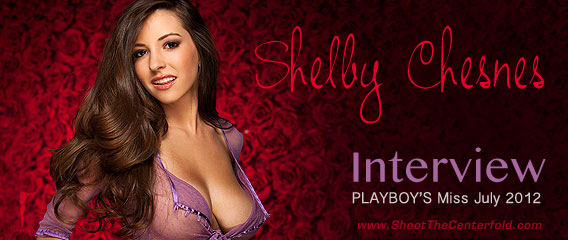 Ladies and Gentlemen, Playboy's Miss July 2012 Shelby Chesnes let us know she has a healthy message for us all, so we decided to have a little one-on-one with her to see what kind of health tips we could learn from our pulchritudinous Playmate. Here's what we found out:
 INTERVIEW: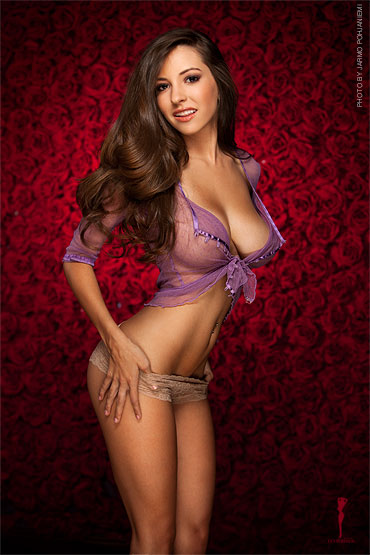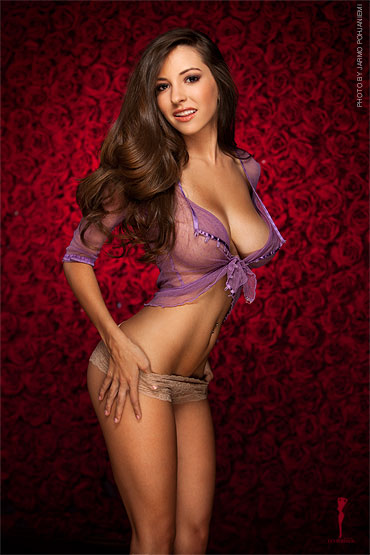 STC: Hello, Shelby! Congratulations on being selected Miss July 2012! Thanks for helping us to get to know you better with a quick interview.
It's apparent you like to stay healthy. The most obvious question is, why is fitness and nutrition so important in your life?
Shelby: Being healthy is the most important thing you can do for yourself. Besides the fact that it makes me feel good about myself, it is important to me so that I can live a long, prosperous life. It's easy to be healthy but it requires dedication! What a lot of people don't realize is that when you're healthy, everything you do feels better and you enjoy things a lot more, especially time with your partner, if you know what I mean!. 😉
STC: You're also an entrepreneur. What do you think makes you such a business-minded person?
Shelby: I'm always looking for ways to make improvements on other products and ways to improve what other people do to save them time and money. Thinking big and believing!
STC: what do you consider your best feature(s)
Shelby: My hair- 100% mine! There's nothing better – or sexier- than a full head of long, luxurious hair. You can tell if a person takes care of themselves and eats right just by looking at the condition of their hair.
STC: And everything else? All yours too?
Shelby: You bet, all natural and home grown 🙂
STC: What do you look for in a photographer?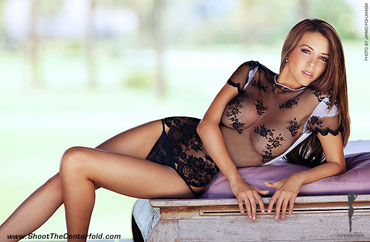 Shelby: Someone who interacts and gives direction throughout the shoot. Positive feedback is great, but I respect constructive criticism as well. If all a photographer does is tell you that you "look awesome" or you're "so sexy" you start to think they're not being genuine in their comments. I know I'm not perfect, so I appreciate when a photographer is honest with me. It makes me work harder to try and really give him the shots he wants.
STC: For your centerfold, you worked with Stephen Wayda (who will also be an instructor at our Miami seminar in October). What was it like working with him?
Shelby: Stephen Wayda is an amazing photographer, so it was truly an honor to work with him. I took it as an opportunity to learn as much as I possibly could. He knows exactly how to bring out your sex appeal while still capturing your innocence and true personality. When you see a photographer working very hard to make you look the best they can, you want to give him 110% because there's a level of trust there. When a person is relaxed and having fun, you're always going to get better results. I have worked with several different photographers and I must say that there is a big difference among them. It clearly stood out that Steve had an advantage and better skills due to his extensive experience. My recomendation for all photographers is to go and see Steve at the STC seminar in Miami. Who knows? Maybe I'll be there too! … hint, hint!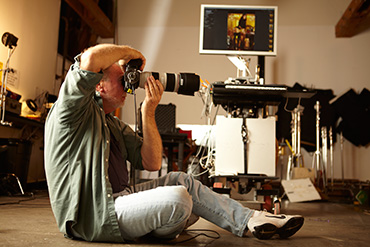 STC: We know you love to model, but we also know you've been called a bit "conservative" by the people who know you. What was it like for you posing nude for the first time? Is it true once the clothes come off, the initial nervousness goes away?
Shelby: I was definitely a little nervous at first, but the experience was an extremely positive one. Everyone on set made me feel comfortable and at ease. After awhile, you forget you're running around almost naked – or should I say, completely naked – because everything is so professional. Everyone has a job to do and it's [my] job to be the one in front of the camera. I think there are people that do not realize a centerfold model is paid for what they do. In the simplest of terms, it's a job and you have to do it to the best of your ability, even if it means not wearing a stitch of clothing while you're doing it.
STC: What would you like tell other models who are also considering making the big jump and baring it all?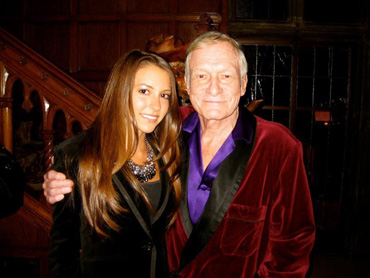 Shelby: Just be very clear beforehand on what you are comfortable with doing, and don't be afraid to say no if someone tries to change the plan. If it doesn't feel right, don't do it! There are models who are afraid they'll be judged for posing nude, but the truth is, in life you're judged for anything and everything you do. This is why you have to make sure they're your reasons for doing it, not someone else's. But most important of all, have fun, be confident and enjoy what you're doing.
STC: For models (and photographers) who like to eat right, what's the hardest thing about being a model and making sure you have the proper nutrition, especially when traveling?
Shelby: Eating healthy when you're at home can be challenging enough and sticking to your good habits when you're traveling can be even tougher. But there's no need to come home from your trip with a junk food hangover. Arm yourself with healthy snacks so you're not limited to gas stations and fast food. Also, if you have a smartphone, there are apps that can help you locate healthy eating options!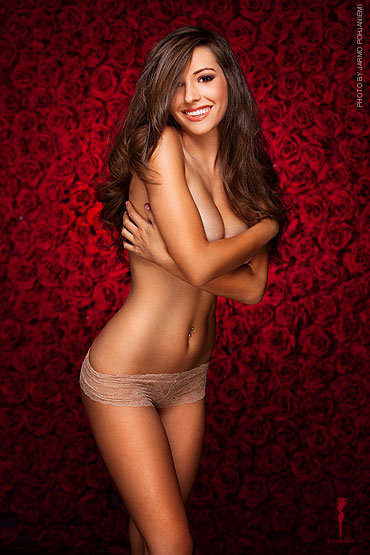 STC: Is America undereducated when it comes to proper nutrition? Without getting too deep, do you think it's not that people are eating too much, but not eating enough of the right things and not getting the proper exercise?
Shelby: Yes, unfortunately most people don't know what proper nutrition is. Nutrition and exercise go hand-in-hand when improving your overall health. I hear people say, "I worked out today so I am going to eat some ice cream."It doesn't work that way. Following a well-balanced diet with controlled portion sizes are very important parts of a healthy regimen. It goes for a lot of things; if all you're doing is trying to balance things out, you're not really getting ahead, just spinning your wheels. I'm not a professional photographer, but it's probably the same thing. You just can't keep doing the same things and expect to get better, you have to push yourself and take a risk now and then.
STC: Tell us about your interests. You seem like an outdoors-y girl; is there a possibility we might find you at the beach or on top of a horse on a daily basis?
Shelby: I wish I could go to the beach on a daily basis – I could spend all day in an itty-bitty bikini! 😉 But when I do have a free day, the beach or a long bike ride is always at the top of my list!
STC: You were born on Valentine's Day. Does that mean you like romance, or a bit tired of heart-shaped birthday cakes?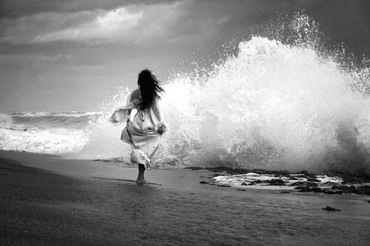 Shelby: Being born on Valentine's Day definitely has its pros and cons, but I do like the fact that it's so easy for everyone to remember my birthday! 😉 I like being romanced, but it has to be special and mean something. I also like to think of myself as a modern girl, but I guess my heart is still old-fashioned when it comes to relationships.
So, there you have it. Shelby is not just a pretty face. Her recommendations for a healthy lifestyle have made an impact. We think so… and so does Mr. Hefner.