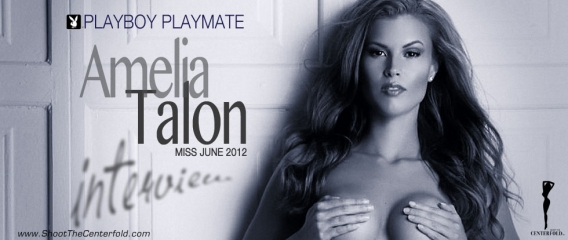 Here at the Shoot the Centerfold we have had our eye on Amelia Talon for a while and since she caught the eye of Hef after testing for Playboy and appeared in several of the brand's Special Editions; It wasn't long before she was named Miss June 2012.
The 22 year-old is a self-professed "gaming-geekette" she even has a Pokémon Poké Ball tattoo on the nape of her neck. When it comes to video games her favorites include, World of Warcraft and Call of Duty. She said of her geekette gaming image in a press release from Playboy, "I wasn't sexy when I was younger. I was the artsy goth girl in the corner. But now look at me: I'm a successful model and Playmate. I feel like the ugly duckling who has turned into a swan."
She may now be that swan in Playboy — kicking butt in video games is what makes her the ultimate girl next door and Shoot The Centerfold model.
Interview
STC: Where is home?
Amelia: Home to me is where my family is, back in a small town in Washington state near Seattle. But for now, I live in Costa Mesa, CA.
STC: What made you get into modeling?
Amelia: I have always been an artistic person since I could even hold a crayon so I saw modeling as another form of artistic expression. Plus, my mom and many others had faith that I'd be a supermodel especially since I was so much taller than my classmates (haha). I guess I had a +1Up in the gene pool.
STC: What do you enjoy about modeling?
Amelia: I enjoy stepping out of the box, being able to portray different characters and most of all getting dressed up! I love Halloween and this career is Halloween everyday for me, I love it.
STC: Where and how did Playboy come to your life?
Amelia: Playboy came to me at an early age, I looked at the Playmates and saw them as the ideal sexy woman and that was what I wanted to be, even my mom wanted to pose!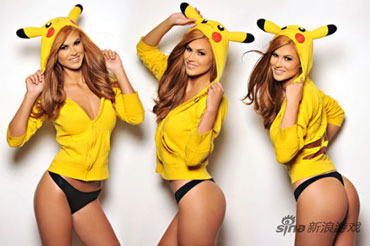 STC: Worst part of modeling?
Amelia: The annoying widespread belief that "modeling is standing there looking pretty," they don't really know how much I bust my butt for this! Try contorting your body that causes back spasms and requires every muscle in your body and still look like you relish this and have that "I want to have sex look," (haha), yeah. Beauty is pain, but I wouldn't have it any other way.
STC: What type of modeling you like the best?
Amelia: I love working with Halloween costume catalogs and anything Playboy, of course. I get dolled up in my favorite gear, whether it's vampire garb or my birthday suit, I'm in love.
STC: Do you have any advice for photographers from models point of view?
Amelia: Communication is fabulous and a must-have when working together. I hate when I'm left to hang and find out that pose I thought looked hot would have been so much better if I turned just a little bit to the right. If I look stupid or my boobs look awesome in a certain pose, as awkward as it is, don't be afraid to tell me!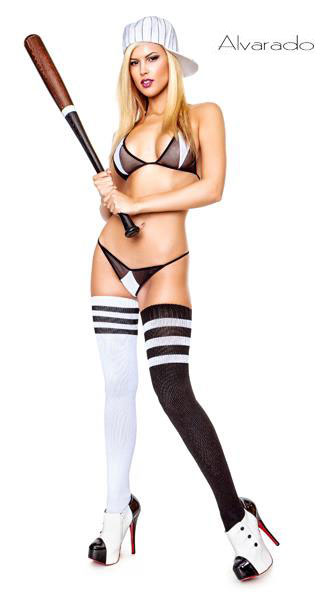 STC: Do you have any advice for starting models who are looking to get to the modeling?
Amelia: Don't for the love of all things – be a gosh darn diva. You don't know how many stories I've heard where awesome girls are such jerks that they lose out on work that I now get because I'm super nice. Oh wait, maybe I'm working from the wrong angle.. give me all the jobs! Haha!
STC: Your thoughts on nude and non-nude modeling.
Amelia: Both are amazing, have their equal hardships and benefits, but I have never seen either better than the other. They are satisfying in their own way.
STC: Best place where modeling has taken you so far?
Amelia: Right now! I get to go to the Bahamas, woo hoo! If you're lucky you'll be able to enjoy this wonderful place with me. 😉
STC: You are quite famous on gaming industry. Enlighten us what that means and what's the connection?
Amelia: I am a huge gamer geek. I love being able to escape to a reality where I have powers and I am out to save the world from evil. I have been doing interviews, streams, and even cosplayed to catch the attention of the public that gamer girls are real and a force to be reckoned with. Heck, I am here supporting nerds and geeks in general, I'm proud and there's no reason to be ashamed of the mass collection of Star Wars figurines you have. Nerd Power!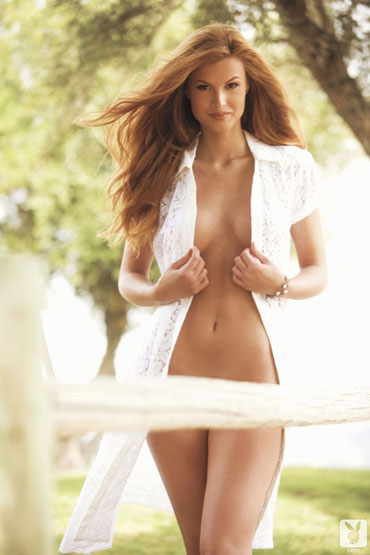 STC: What is your favourite video game?
Amelia: Ultimately it comes down to a childhood favorite that has stuck with me until even now, Pokémon. I have such a love for the game that I got a pokéball tattoo on the back of my neck. But I am quite obsessed with World of Warcraft as well since the game never ends, that's the point of an mmorpg! (haha) But really, I have a long list of favorite games that I can't bother to bore you all with right now.
STC: What's your best asset?
Amelia: I'd have to say my down to earth, amiable personality. I don't think you'll meet the nicest and humble person other than me. Of course, this is other than my charming good looks that Playboy noticed. (haha).
STC: Worst?
Amelia: Good question. I try not to think about what's wrong with me, I'm always looking to be the best person I can.
STC: How do you relax?
Amelia: Ugh, I play videogames of course! I play online so much you might have crossed my path a couple of times.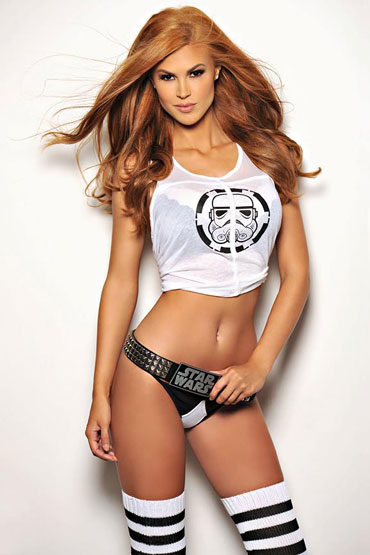 STC: Most beautiful place you ever been?
Amelia: Maui, Hawaii. I love tropical locations and somewhere that has more nature than industry.
STC: Top three things that annoy you?
Amelia: Rude, conceited, debbie-downer people, traffic, and when I have a string of bad luck.
STC: Top three things that make you happy?
Amelia: Videogames, good food, and fun long nights with friends.
STC: If you could go back and start everything all over again, what would you do different in your life?
Amelia: Absolutely nothing. I am at ease and also blessed with the decisions and events that have happened to me in my life. This is where I am meant to be and all of things that have happened shaped who I am, I wouldn't change a thing.
STC: Married or Single?
Amelia: Unfortunately, to shatter some dreams I am with someone, to say the least. 😉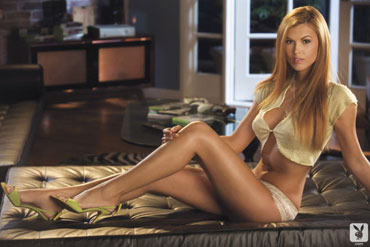 STC: What is your favorite movie?
Amelia: "The Scream" trilogy, only now I can't call it that anymore because I do enjoy the fourth movie too. It's great, there's mystery, enough horror to not make you vomit, some romance and I'm able to watch with family because there's not a mass amount of slutty boobs floppin' all over the screen. I am a horror genre fan and this is the epitome of a good horror movie.
STC: Favorite Music?
Amelia: Metal, rock and techno, something I can dance/mosh to!
STC: Favorite Food?
Amelia: I love asian food, chinese, japanese/sushi, thai, so much, it's so yummy.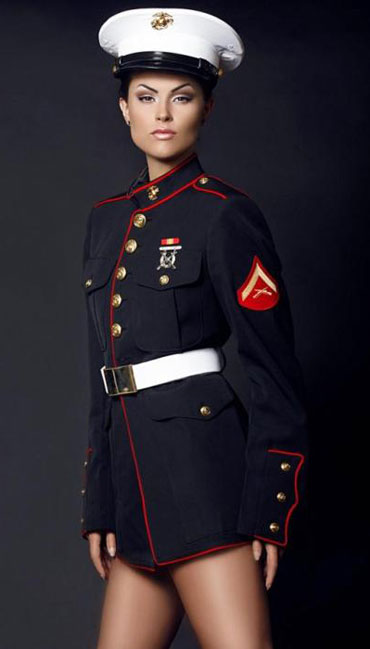 STC: Favorite Colour?
Amelia: It'd have to be green, especially because I am a green Playboy bunny!
STC: Favourite TV Show?
Amelia: Charmed, I am absolutely OBSESSED. Like I know every little fact and can spot out who has been in the show in a heartbeat. But for more recent shows that I've began to love would be The Walking Dead and Dexter. Amazing!
STC: Favourite Animal?
Amelia: I don't know, I've kind of been partial to the zebra ever since I shot with one for my Playboy pictorial. It feels like my spirit animal.
STC: Your motto for life?
Amelia: "Don't forget to live." Because far too often we are stuck on paying so much attention to bills or work, or anything that otherwise takes you away from the ultimate beauty, life. You only get one shot so tear it up!
STC: Worst pickup line ever? Best pickup line ever?
Amelia: This kind of melts together as the best and worst, "I'm gonna use a masterball to capture your heart." It's a gamer reference which gives massive points, but it is SO corny! Hahaha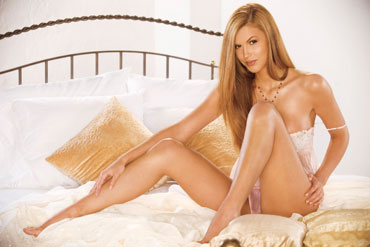 STC: What do you expect from Shoot The Centerfold seminar/workshop?
Amelia: Honestly I also want a sneak peak at the tips from the masters of photography as well! Jarmo and Steve are amazing, I love them both and I also really love how photographers make me look amazing. I'm not just there to model and be oblivious to everything but myself, I like what goes on in all aspects of the creative process.
STC: If you were not modeling, what would you be doing?
Amelia: Trying to get into the gaming industry full time. I said before that I've always wanted to go into game design but I really love modeling so when I'm so old I'm booted out of the modeling world, I'm going back to my roots.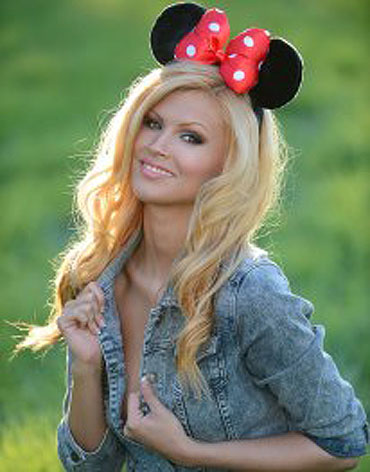 STC: Have you visited Bahamas before?
Amelia: No I haven't, this will be a first for me, it's going to be amazing!!
STC: Well, that sounds more like an invitation to us, and you better bring your "A" game for Amelia. Her gothic personality speaks for power and you know what that means. This sassy, vixen-like, sugar-coated blonde can be a handful for even experienced photographers. Emilia says, "Everything to me is a challenge, I am the master of gaming and only way to win is to give everything you got! I have yet to meet that person who can out-do me on front or behind the camera!"
Join Amelia to Shoot The Centerfold's May 25-26th seminar / workshop in Bahamas.