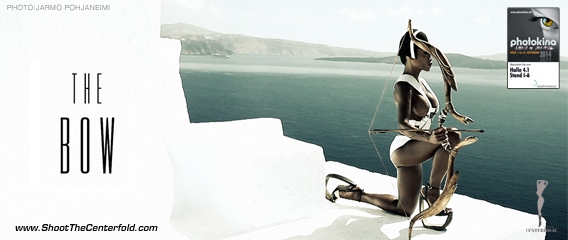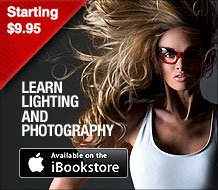 Photokina is almost here (September 16-21) and it goes without saying that the land of lederhosen and beer is going to be the hot-spot for photographers and videographers alike. But what we can expect to see and discover is still to be seen. There have been rumors and rumors on top of the rumors of all kinds of new gizmos which will be showcased at the annual trade show.
But what each individual really needs and what they really want are often two very different stories. It seems to me that the industry need to feed us with the greatest and the latest does not always translate to being the best in quality. The manufacturers have no choice but to push the products out to the market because if they are doing otherwise, they'd be losing in in the market place.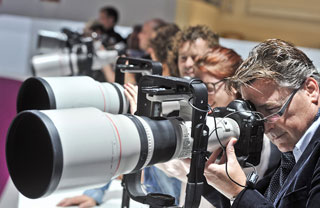 Canon has promised "its most interactive environment ever" and they are dedicated to the journey of capturing a moment in time. There have not really been any major revolutionary announcements since the 5D Mark II, which changed the face of videography, followed by the Canon EOS Cinema line. The pros and the merely curious have been wondering if this will be the moment of truth when Canon upgrades their cameras with the capability to shoot high frame-rate footage which has already became standard among other manufacturer's brands.

Personally I know many Canon users who have jumped the ship solely on the basis of the lack of high frame-rate capabilities. I personally questioned the head of Canon while in New York. During our lunch meeting about the topic, I came to the conclusion that Canon wants to own the medium-high level cine-industry. The only thing that will satisfy our wildest imagination is to wait and see what plays out with Canon and Photokina. It should be exciting!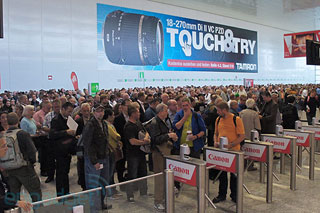 Sony is most likely going to be pushing their Sony A5100 at Photokina. It's a mid-range CSC that the company is calling "the smallest interchangeable lens camera" with this size of sensor (APS-C). Rumor has it that the fixed-lens full-frame camera will follow from the Sony RX1. Perhaps we will see an RX2? And let's not forget that Sony has put a lot of effort into developing the new curved sensor and it could be a total surprise curve-ball. Curved image sensors are said to improve the detail levels at the image corners, lighten the lens design, and make everything more compact.
Lately, Nikon has been in the limelight quite a bit and has also had a few smaller hurdles having to replace some of their flawed camera product-line. But don't let this turn you off since the company has a long history of being able to deliver the best possible cameras and lenses known to our kind. Expect excellence and willingness from Nikon to impress. Talk from Nikon has made us believe that they might be releasing a new full-frame camera that could perfectly fit between the Nikon D610 and D810.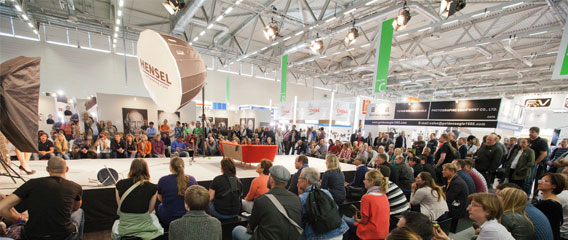 Hopefully Olympus will be also making their mark at Photokina with a much rumored full frame image sensor OM-D camera. Not only is Sony going to supply the full-frame sensors for the Sony's E-mount lens systems but they'll be supplying the Olympus sensors since Sony holds a majority stake in Olympus.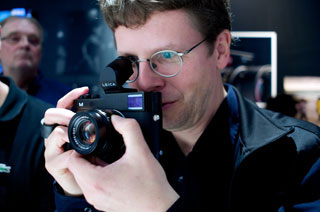 Panasonic has made great moves in last few years with the Lumix lineup and there's more to come. Hopefully we can expect to see the Panasonic GM2 which shoots 4K video recording support and built-in EVF, as well as the addition of a hot-shoe. Panasonic has taken 4K very seriously and we can likely expect to see their compact cameras capable of 4K recording too.
Samsung has made their mark on the cell phone industry and are now racing to claim their place on the still camera industry too. If the rumors are true, we could see the Samsung NX1 at Photokina. The system is said to have a totally new APS-C image sensor which is a considerable step forward in image quality. 4K video would be a no-brainer since it has already become the new standard in Samsung cell phones.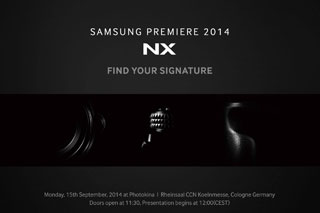 There will be lots of new cameras, lenses, and gizmos announced at Photokina. We expect 4K (again) to be the center of attention since it's gone mainstream. The only real difference is that we no longer question if 4K is needed. 4K is here to stay and it is the future. As far as still photography goes, which remains at the forefront of the business, we are also going to see lots of new lighting solutions from several manufacturers.
You can find STC at the following sponsored booths:
Photokina Hall Plan

Photokina plan of the halls and exhibition center (pdf)

Make sure to visit Hensel booth: I-6  Hall: 4.1 and see what the high-quality German company has to offer. I have travelled around the world with Hensel equipment and I must say that my decision to choose Hensel was brilliant. Dollars, delivery, and quality become "KING" when I am choosing the right lighting solutions.

Also hop over to Chimera's booth: D21 Hall 4.1 and learn what quality light-modifiers are all about. The new collapsible beauty-dish alone makes your Photokina trip worthwhile. Never has an invention so small made a an impact so big like the Chimera collapsible beauty-dish.

Light is still shining upon you at the Sunbounce booth: G-043  Hall: 4.1 where you will learn how to use available light to your benefit without worrying that small wind bursts that may take over your set. Sunbounce says not to worry and that they have you covered.
Below is a preview of Jarmo Pohjaniemi shooting a lighting campaign for Hensel/Chimera Lighting Solutions that will be playing on the Photokina video monitors during the show and demonstrations.
The Making of a Hensel/Chimera Lighting Campaign: A Cinematic View
Santorini Behind The Scenes: Setting Up and My Travel Kit
The final campaign image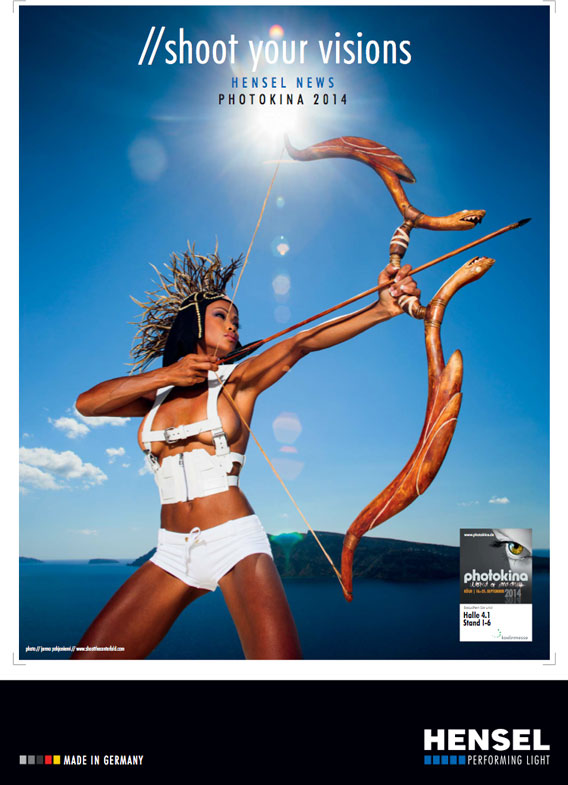 Click the image to reveal the products
Quote from Jarmo Pohjaniemi, "One of the most important elements in photography is the lighting which is the ticket to a photographer's success and future. My personal career didn't take off until I understood light, concept, and composition. During my keynote appearance and demonstrations at Photokina, I will be addressing how you can achieve the same and beyond. I hope to see you there. In the meantime, check out some of our lighting tutorial books here.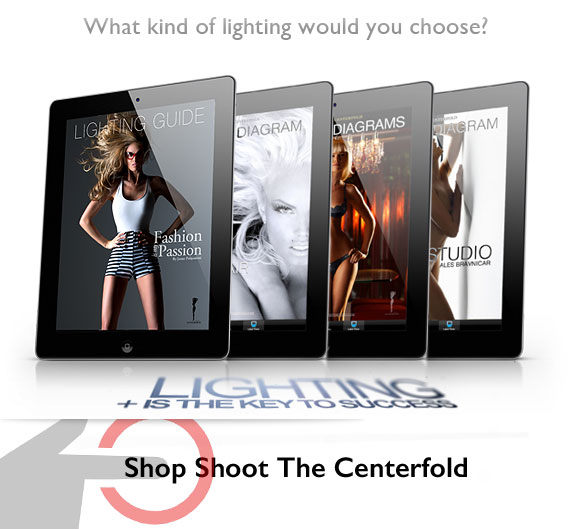 © 2014 Copyright ShootTheCenterfold.com. All rights reserved.