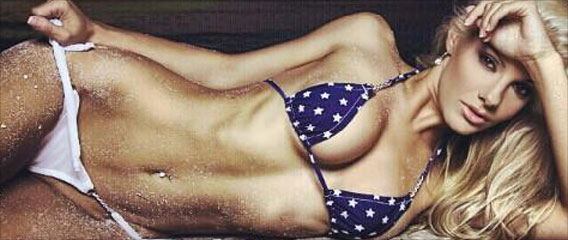 Ralitsa Ivanova sounds like Eastern European royalty, has the glamour of a Bond Girl and mystique of fine champagne. Ralitsa not only is one of our top choice for Shoot The Centerfold's March seminar. She is also on the wish list of millions of other hopefuls and now available exclusively for you to photograph during our March seminar/workshop. Before you heat up too much, you must know that there is more to Ralitsa than meets the eye. She owns and operates her own swimsuit line www.Azzelia.com and seems to always be on the look out for new fresh talents to shoot her upcoming collections. Goes without saying that with her highly selective personality, exquisite taste, and rare eye for talent, she always gets her man… Are you up to the challenge?  Come and find out says Ralitsa and put your money where your mouth is!
Name: RALITSA IVANOVA
Hometown: Varna , Bulgaria
Age: 28
Measurements: 34 -27-38
Website: www.RaliIvanova.com
Social Media links:
____________________________________________________
 INTERVIEW: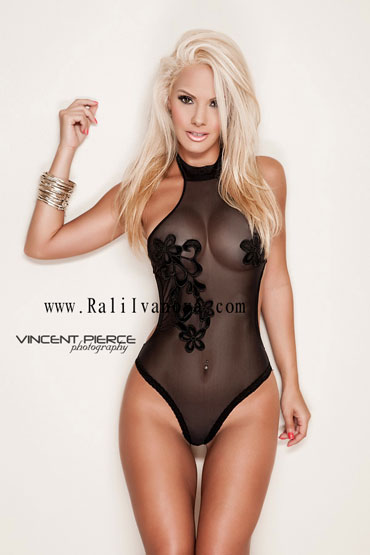 STC: How do you feel about being invited to the seminar/workshop? Are you excited at the thought of working with so many photographers?
Ralitsa: I'm extremely happy! I heard about STC 5 or 6 years ago and since then, I've always wanted to participate. Finally I will have a chance to meet everybody and work with such a professional team as STC.
STC: How long have you been modeling?
Ralitsa: My mom took me to my first photo shoot when I was 14 years old. At this time I was still in Bulgaria, that was my first step, and I have been modeling since then.
STC: Is it different modeling for American photographers and publications than European ones?
Ralitsa: No not at all as long as the photographers are professional, know exactly what they want to shoot and how to shoot it, if they manage to do that everything just flows at the photo shoot.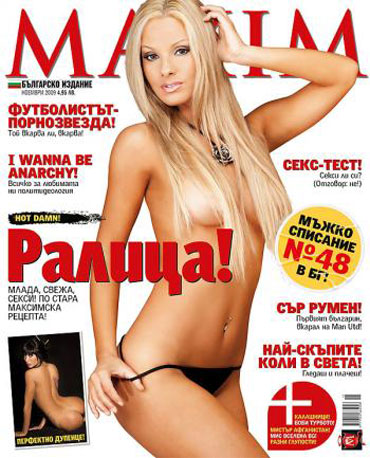 STC: Where have we seen you? Where have you worked recently?
Ralitsa: I was on the cover of MAXIM Bulgaria twice, featured in MAXIM Español, Esquire.com , FHM, ads in Oxygen and People magazine, and many more print and online magazines.
STC: At your most recent shoot, were there any challenging moments?
Ralitsa: No, not really. It was on the beach and it was little bit chilly, but that's all!
STC: Why did you choose to go into modeling and when did you begin doing it seriously?
Ralitsa: I've always loved to be in front of the camera. When I moved to the USA (I was 19 years old) I did a photo shoot for a calendar in Tampa, Florida. The photographer really liked my look and the way I posed, so he decided to call me for another photo shoot and some projects later on.
STC: What is your favorite type of modeling?
Ralitsa: I love Maxim-style glamour. I've been shooting that the most, but lately I have been trying to do something different – little bit more edgy photo shoots.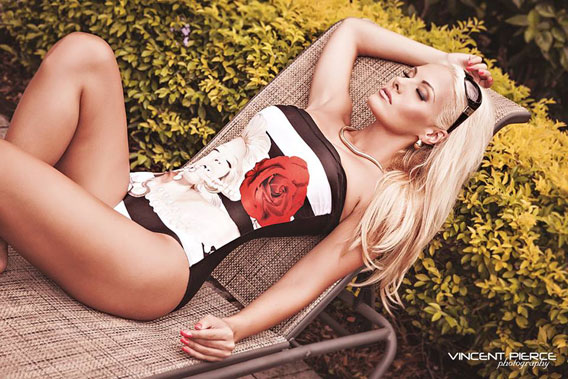 STC: Is there a type of model you would like to try?
Ralitsa: I would love to try more fashion and editorial!
STC: As a model, you must do a lot of traveling. What are the best and worst parts about it? Do you have any travel secrets or advice to share?
Ralitsa: I love traveling, visiting new places meeting new people; these are two of the best reasons why I came to the USA. As far as advice, usually when I travel I work a lot, but it's the best when you meet new people. I always try to meet the locals, so they can show me around.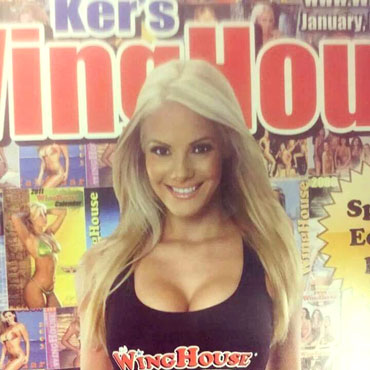 STC: Have you worked with any famous or well-known photographers?
Ralitsa: Barry Smith, Ryan Astamendy, America's Next Top Model photographer Matthew Jordan Smith, are some of the well-known photographers I have had the chance to work with so far.
STC: Do you like posing for still photography or videos? Or both? Do you have a preference?
Ralitsa: I like both, but I think I still prefer photography.
STC: Have you ever considered posing nude or being a centerfold?
Ralitsa: Yes, I'm still thinking about it. 😉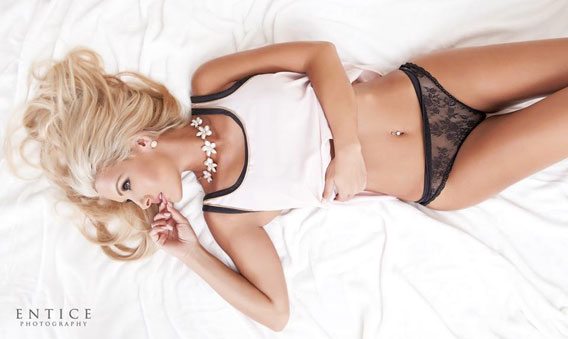 STC: Tell us about the coolest modeling gig you ever had.
Ralitsa: One of my favorites was in California a couple years ago. The photoshoot had a country theme and we had all these horses on set! I'm such an animal lover and I had a blast!
STC: What is the most important quality a model should have?
Ralitsa: Professionalism!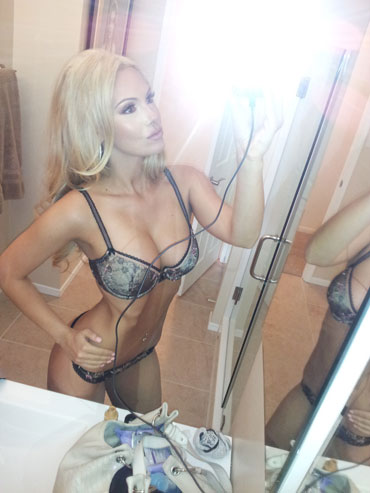 STC: Do you have any advice or suggestions you would like to give new models?
Ralitsa: Just a couple things; to take their job seriously, to be on time for photoshoots and projects, and never act like a diva :))
STC: What should a new model know and look for when signing with an agency?
Ralitsa: They should do a little research about the agencies they would like to work with and always read the contracts before signing them.
STC: Do you have a fitness/exercise regimen to help stay in shape?
Ralitsa: I work out 3-4 times a week and try to be on a diet. My newest obsession is yoga – love it!!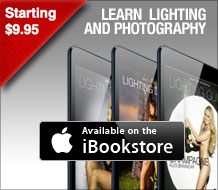 STC: What do you look for in a photographer?
Ralitsa: Professional and friendly (Not too friendly.)
STC: What gives you confidence in a photographer?
Ralitsa: When the photographer is calm and has a vision for the photoshoot, and knows exactly how to set up everything so final product is what everybody wants or even better !
STC: How much do you like to contribute to your photoshoots? Do you like being able to suggest poses to the photographer?
Ralitsa: I always try to be creative at photoshoots. I like to pose on my own but if the photographer has a specific look that wants me to do, I always follow their instructions.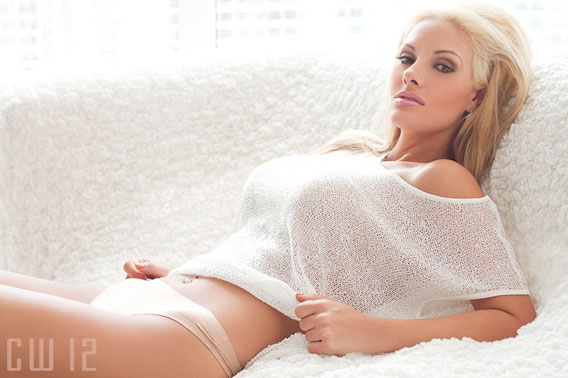 STC: Have you ever thought about getting behind the camera, or being involved in a part of the industry besides modeling?
Ralitsa: I love been in front of the camera, but why not behind it? Maybe I just have to try, but I would like to continue teaching and helping new models with posing, connections finding jobs, and guiding them so they can make the right decision when pursuing their career.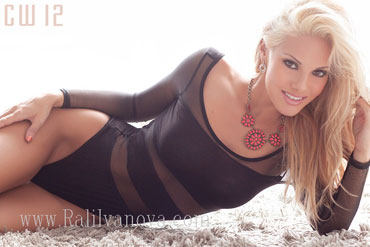 STC: How do you feel about social media? You have a website, blog, Facebook and Twitter? Do you think it's important to have these as a model?
Ralitsa: I have a website www.RaliIvanova.com. My Facebook is www.facebook.com/RaliIvanova and my Twitter and Instagram usernames are Rali Ivanova. I think it's very important for a model to have social media accounts to keep in touch with their fans and try to respond to their comments. Also, you can find great jobs, meet photographers, models and get inspired for the next photoshoot.
STC: Do you have any hobbies or interests you like to do in your spare time?
Ralitsa: I like to relax when I have time to go pamper myself, get a massage, facial, nails and hair done, and, of course, a little shopping is the best therapy!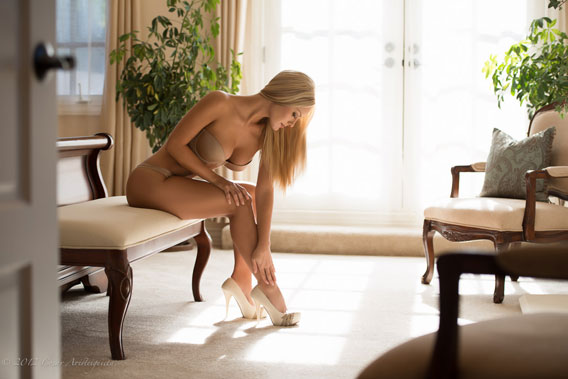 STC: Do you have any nicknames?
Ralitsa: Everyone just calls me Rali. 🙂
STC: If one or more photographers from our upcoming seminar would like to work with you, would you be interested in providing an after-seminar assignment opportunity?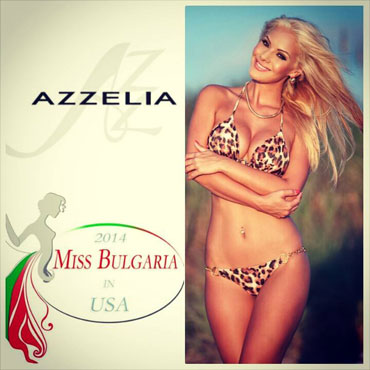 Ralitsa: Of course! I love networking with models and photographers and I always try to keep in touch with them in social medias!
STC: Where does modeling take you next and what does the future hold for you?
Ralitsa: I hope this year will be one of the best in my modeling career. I'm looking to work with more companies and more photographers, and, also, my main focus right now is my online swimsuit store: www.Azzelia.com I launched it five months ago and It's been real fun but hard work at the same time, too.
STC: And there you have it! Our March seminar is going to be overheating and very exciting. We guarantee you the best fun you'll ever have with clothes on… Photograph some of the finest specimens on the planet and explore all of the amazing Hensel lighting and Chimera solutions. Let there be light!
ShootTheCenterfold.com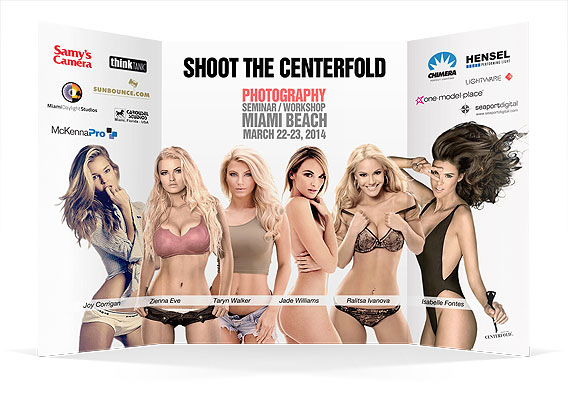 © 2014 Copyright ShootTheCenterfold.com. All rights reserved.