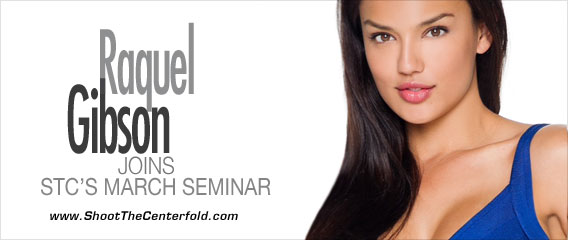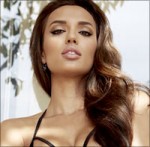 Playboy's Playmate Raquel Gibson, Miss November 2005, joins Shoot The Centerfold's March seminar. With an exotic new look and her impressive sun-kissed figure, Raquel is currently skyrocketing in the modeling industry. Become a seminar attendee and witness first hand what all the hype is about…
Name: RAQUEL GIBSON
Currently reside: Florida
Hometown: Clearwater, FL
Age: 28
Measurements: 34-24-34
Social Media links:
____________________________________________________
 INTERVIEW: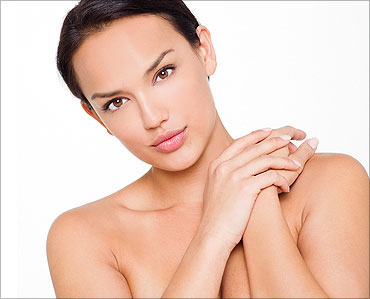 STC: How do you feel about being invited to the seminar/workshop? Are you excited at the thought of working with so many photographers?
Raquel: I'm very excited to work with many photographer in this seminar. I think that it will be a great experience!
STC: How long have you been modeling?
Raquel: For almost 10 years now.
STC: Where have we seen you? Where have you worked recently?
Raquel: Of course, most people know me from Playboy and The Girls Next Door. Recently, I've been doing a lot of commercial stuff and a few things for the Home Shopping Network.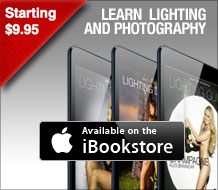 STC: At your most recent shoot, were there any challenging moments?
Raquel: My most recent shoot was a fun one for myself. I did some nudes and it was challenging because I hadn't shot nude since Playboy.
STC: Why did you choose to go into modeling and when did you begin doing it seriously?
Raquel: I started modeling as something fun to do. Then, once I had such a great outcome of the pictures, I started taking it more seriously.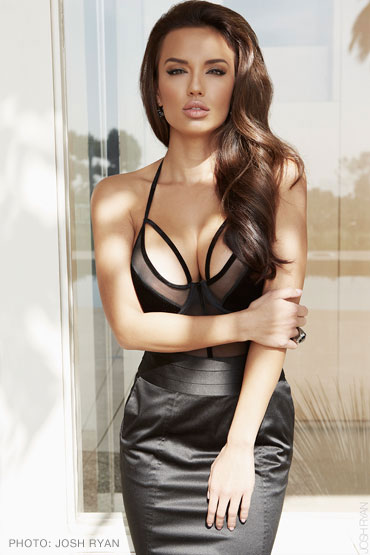 STC: What is your favorite type of modeling?
Raquel: I like to do catalogs because it's very easy. I also like to just let the creativity of the photographer come out and see what awesome images we come up with.
STC: Which type of modeling would you like to try?
Raquel: I would like to try commercial/family so I would be able to shoot with my son.
STC: The lines between glamour and fashion are fading. Do you think more models would be willing to pose nude if they knew it would be more of a fashion-style nude, than erotic, glamour-style nudes?
Raquel: I think it all varies upon the model and their comfort with posing nude.
STC: You work for an agency, so you must be used to working with many different styles. How do you prepare for a shoot? Is it just a matter of knowing how to take direction, knowing your poses, or both?
Raquel: I also make sure I know all about what I'm shooting for and what they expect so I don't ever show up to a shoot unprepared. I like when the photographer gives direction so you have an idea of what they are looking for, then you can just flow with it.
STC: Tell us about the coolest modeling gig you ever had.
Raquel: I would have to say when Playboy sent me over to the Philippines – they were releasing Playboy Philippines. It's where my family is from and I got to see the wonderful production behind everything.
STC: What is the most important quality a model should have?
Raquel: Confidence! It's always hard to work with a model who is not confident within themselves to be in front of a camera.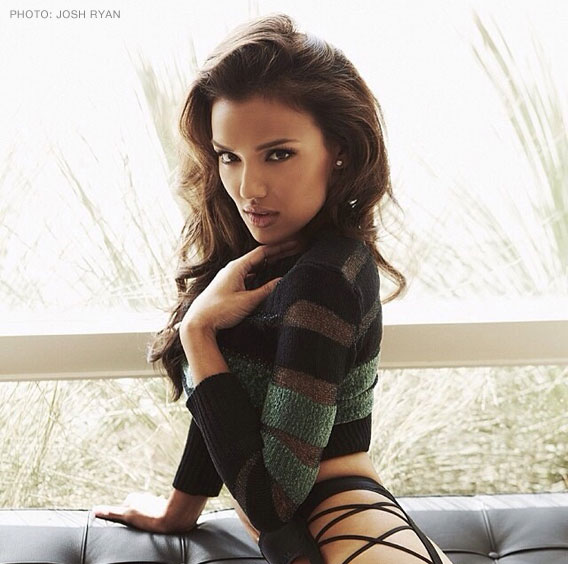 STC: Do you have any role "models" working in front of the camera you admire and perhaps would like to emulate?
Raquel: I love all the VS models! Especially Adriana Lima!
STC: Are there any photographers you would like to work with? Here's your chance to get the word out!
Raquel: A ton of photographers! I'm always looking to expand my book.
STC: Do you have any advice or suggestions you would like to give new models?
Raquel: Do what makes you happy!
STC: What should a new model know and look for when signing with an agency?
Raquel: Make sure your not signing up to a bogus money scam agency!
STC: Do you have a fitness/exercise regimen to help stay in shape?
Raquel: Yes, I go to the gym at least four times a week. I do a lot of yoga and biking. I also eat healthy.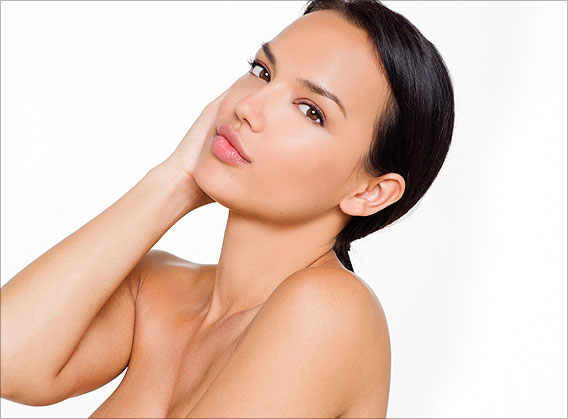 STC: What do you look for in a photographer?
Raquel: Someone who is prepared and know what look they want out of the shot. Also knows when they have that shot!
STC: What gives you confidence in a photographer?
Raquel: Someone who takes suggestions and likes to work together as a team to achieve great photos!
STC: What are the common mistake photographers make when working with models?
Raquel: I think sometimes some of them push models out of their comfort zone and it ends up for a bad shoot.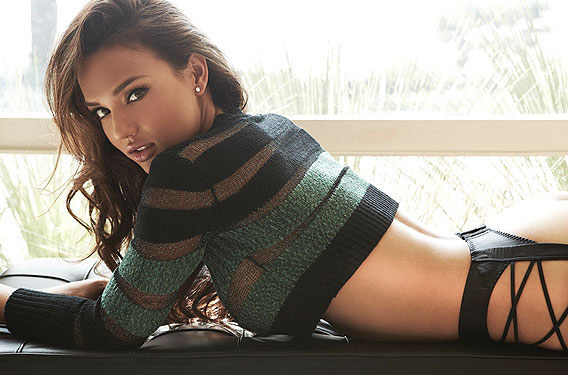 STC: How much do you like to contribute to your photoshoots? Do you like being able to suggest poses to the photographer?
Raquel: Yes, I like to say idea I may have and give opinions on outfits. Sometimes I'll just move so the photographer can get an idea of poses until they say, "Stop!" and we're in the right position.
STC: Have you ever thought about getting behind the camera, or being involved in a part of the industry besides modeling?
Raquel: Photography has always been a passion of mine. I use it almost everyday, but I would consider doing it more so as a hobby than professionally.
STC : How do you feel about social media? Do you have a website, blog, Facebook or Twitter? Do you think it's important to have these as a model?
Raquel: Social media is so outrageous these days, but it's what gets your image and name out there. I stick to my personal website, Twitter, and Instagram. I think it's important to have at least one form of social media, but it is hard to upkeep on every single one.
STC: Do you have any hobbies or interests you like to do in your spare time?
Raquel: I love yoga! It's so great for your body and mind.
STC: Do you have any nicknames?
Raquel: My friends call me "Roc" or "Rocky."
STC: If one or more photographers from our upcoming seminar would like to work with you, would you be interested in providing an after-seminar assignment opportunity?
Raquel: Of course!
STC: There you go, come see Raquel at the next STC seminar/workshop on March 22-23. Raquel is open for additional photo bookings upon request.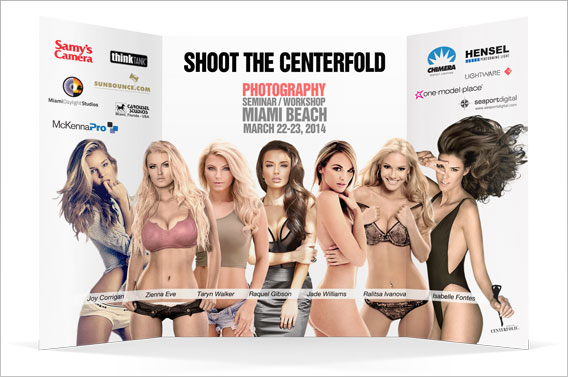 © 2014 Copyright ShootTheCenterfold.com. All rights reserved.