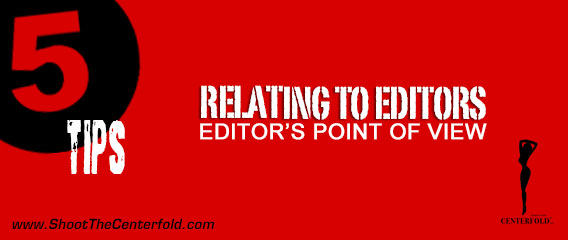 I was interested today to read Jarmo's STC post "Five Tips for Photographers Who Wish to Bond with Editors." It is all good and valuable advice. However, I thought perhaps it was a good moment to offer similar advice, but from the point of view of a photo editor (you can substitute art director since art directors often function as photo editors). Here are my five tips, some of which may overlap some of what Jarmo has already offered.
The Ability to Understand the Editor's Needs and Budget and Work within those Guidelines.
I'm not interested in a photographer who doesn't listen to or understand me when I'm communicating what I need out of an assignment. And, I'm not interested in working with a photographer who exceeds the budget dictated by the job.
A Photographer Who Has Done His Homework and Is Completely Prepared to Take on the Assignment.
Have you studied (not just looked at) the magazine you are about to work for? Looking at a couple of issues is not enough. You should be well-versed in the magazine's style, approach to layout, understand its parameters when it comes to models, posing, lighting, etc. It is nearly impossible to make a successful creative innovation until you completely understand the mainstream content that the magazine publishes on a regular basis. Deliver the goods first. Offer creative experiments only as add-ons.
Reliability
If you tell me you are going to shoot next Monday and that I will have the images on Tuesday, make certain you live up to that promise. We all know that things don't always go as planned but, I avoid working with photographers who consistently fail to live up to deadlines. And, please, do not offer a string of excuses. One of my favorite lines to photographers in the midst of an excuse:
We can't publish your excuses, only your images."
Personality, Communication, Accessibility
I don't know about you but I like to work with people I like, people who don't take themselves too seriously, who can perhaps talk about something other than themselves. As Jarmo quite accurately points out, I found it very difficult and not a good idea to become close friends with the photographers I worked with. The lines of authority become easily blurred. The ability to critique can get a bit warped. Money, money, money nearly always enters the equation. I want to be friendly with every photographer I work with but I really don't need them as personal friends…and they don't need me as a buddy.
Consistency
Successful photographers are ones who consistently deliver a high-level quality of work. If you don't already know it, you will soon learn that every shooting has a certain "crapshoot" element to it. There are a hundred variables that go into every shoot—things like:
Weather
Equipment malfunction
The look
Mood
Skill of the model
The mood of the photographer
Location
Quality of the props and accessories
Quality of the stylist or makeup artist
I could go on. A successful photographer finds ways to eliminate as many of the problems inherent in these variables as possible. He is a problem solver. And, he makes the consistent effort to solve problems on every shoot.
I know that every shooting is not going to always be what I hoped it to be, even in the hands of the most skilled photographer. However, I do want to know that the photographer brought to bare all his skills and energy in an effort to create something that fulfills the assignment he was given. Do that and your clients will likely continue to hire you.
Gary Cole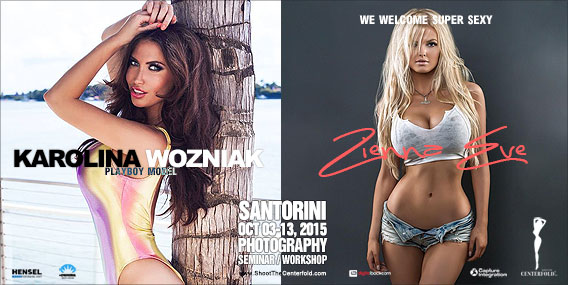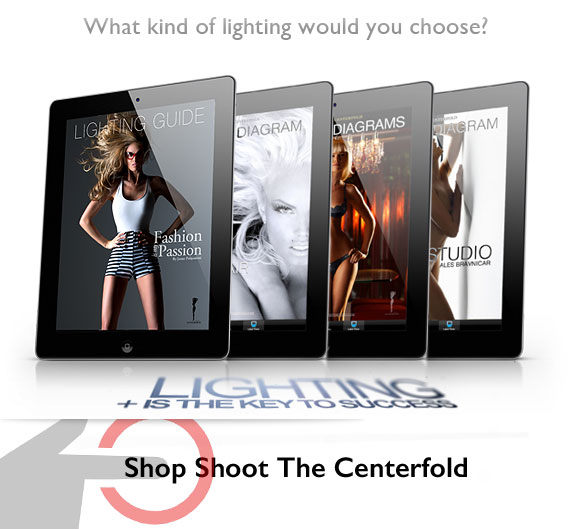 © 2015 Copyright ShootTheCenterfold.com. All rights reserved.