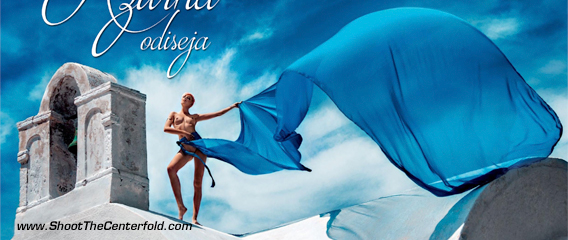 We are excited to share more great news from STC Santorini 2017.
If you participated, you got a rare firsthand look at the making of this Playboy cover with model Sara Slekovec shot by Aleš Bravničar.
The ink is barely dry due to a super fast turnaround. Yes, that's what we do at Shoot The Centerfold.
Ales and Jarmo are currently in Asia scouting for future STC seminar locations. Rest assured that they will be epic and might even leave you speechless.
In Ales's own words:
One of the challenges while shooting in a known location is to make sure not to repeat previously seen scenarios such as building and backgrounds that editors would recognize. Always keep your pictorials fresh and new.
The mission was to demonstrate our attendees how to utilize Santorini for the third time and come up with a whole new look and concept by revealing the volcano instead of traditional white walls of Santorini. The lava fields are usually a challenging for many photographers when using a model with light skin-tonality.
For the cover, I chose the sturdy Hensel Porty and a Canon 200mm f2.0 lens for clarity and bokeh field. The rest of the pictorial was shot with the beautiful Aegean light, supported by Sunbounce's 4×6 Pro/Silver reflector which bravely resisted the Greek winds.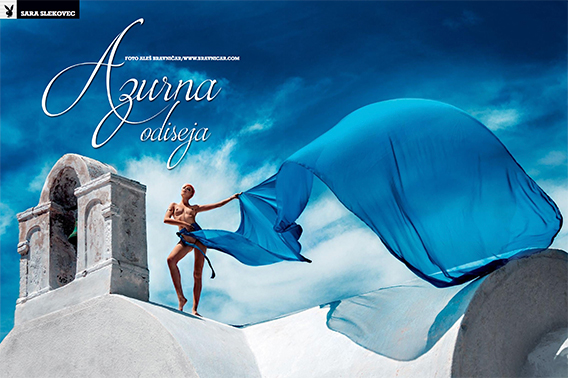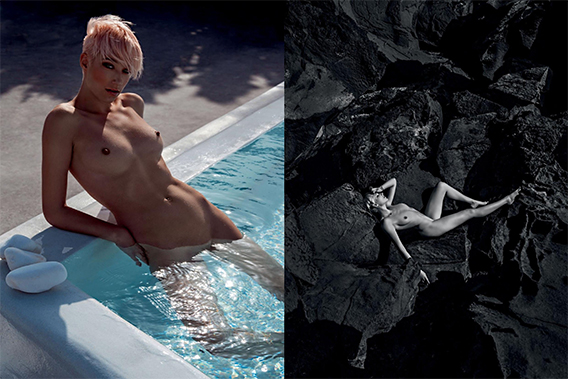 Here are a few behind the scenes images, making the pictorial and cover
Visit Playboy Slovenia for more information.
© 2017 Copyright ShootTheCenterfold.com. All rights reserved.