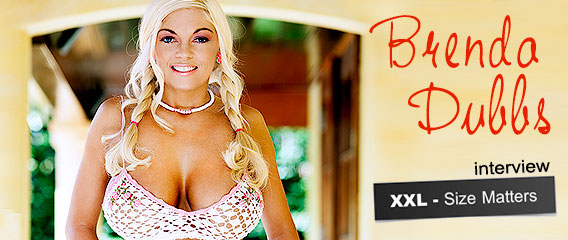 As per your request to add voluptuous models to our Shoot The Centerfold seminar offering has been heard. Ladies and gentlemen, let's welcome Playboy model Brenda Dubbs of Ft. Lauderdale as one of the models for our Oct. 13-14, 2012 Shoot the Centerfold seminar / workshop.
Let's ask Brenda where we have seen her and what's her take about our upcoming seminar.
Interview: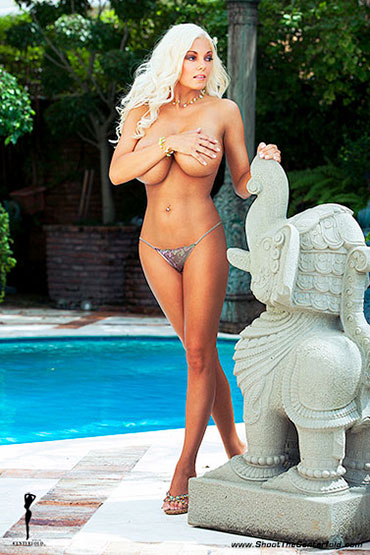 STC: Thank you for joining the Shoot The Centerfold seminar / workshop. We are very happy that you will add variety to our current model choices.
Brenda: It's a pleasure to join and an honor to be able to work with the best in the industry.
STC: You are a well-known model in the industry. Tell us more about yourself.
Brenda: I am a Playboy and figure model due to my curvy appearance. I am quite voluptuous and I have quite a bit of fans out there who seem to agree. 🙂
STC: And to what, exactly, do your fans agree?
Brenda: Well, there two main reasons that I am well known besides my curvy self; the left side and the right side (laughs). I've been told that I am bit top-heavy, what do you think? :0)
STC: We definitely agree and suggest our STC October attendees research this a little deeper and come to a conclusion.
Brenda: I hope I won't disappoint them!
STC: Does size matter?
Brenda: Absolutely does. I mean , I have huge boobs but I'm quite skinny compared to the rest of my anatomy and I'm well balanced. But when talking about size and if I have a choice, come prepared… I like size and big things!
STC: Yes, right. The bigger the lens, the better. Tell us, where have we seen you?
Brenda: You can see me in Playboy Special Editions Voluptuous Vixens issue, and Playboy's Big Boobs and Hot Buns edition, of course!!
STC: Being top heavy has it benefits and disadvantages. Any specific ones that you would care to share with us?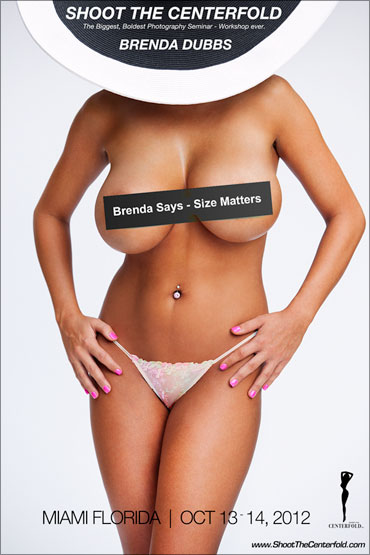 Brenda: Sure, I always get lots of attention wherever I go. I always say that boobs rule the world! Anytime I go to a restaurant or anywhere that is really busy, all I have to do is wear a low-cut tight top, find a guy with some pull and, voila! I'm in! There aren't really many disadvantages but I guess one would be when I am trying to have a serious conversation and the guy is just focused on my breasts and not my face or what I am saying. It is a good problem to have though!
STC: What are your expectations about our upcoming STC seminar?
Brenda: First, I love the camera and taking pictures. I have lots of repeat photographer clients who book me all the time, but I am wanting to meet more photographers that can offer variety and different looks. I know I cannot shoot fashion due to my voluptuous appearance, but I have other assets to offer that fashion models can only dream of. I think that the STC seminar is a perfect place to network and be seen by so many great photographers. I also believe in personal introductions – keeps the creeps honest. I get lots of weirdoes excited for nothing!
STC: Any hobbies?
Brenda: Yes, I go to gym and workout five times a week. I love keeping myself in shape. Besides, I have to keep my back strong! I love traveling, shopping, modeling, but cars are my passion! I should have been a racecar driver!
STC: Do you have any advice for photographers?
Brenda: Yes, actually, I do. You will get more out of a model by being straight and honest. Just because some of us are more sexually appealing to some, it does not mean that we would not give out 100% as long we agreed ahead of time, instead trying to bend the rules on set during the shoot.
STC: So what you're saying is that some models are willing to do more risqué poses if given enough advance notice?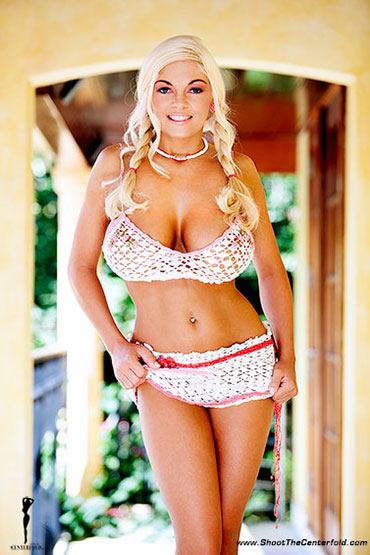 Brenda: Yes, exactly. A lot of models are willing to do more, but it's also a mental thing. If you've had time to think about it and you're prepared to do it, then you also have time to explore boundaries, but at the same time give it all you've got. I've also learned that lots of photographers should learn more photography instead using their camera as a dating tool. I am really looking so forward to STC because I know that the photographers who will attend are there to learn photography in addition to making sexy images. I am excited!
STC: What the best modeling gig you have had so far.
Brenda: I must say that it has to be my Playboy shoot. I felt so comfortable and so beautiful. It really makes a difference when you work with a pro as I did! However, I also like exploring fine-art photographers who can bring the best out of my figure. Ask me this same question after the seminar 🙂
STC: What's the most common line photographers like to use to approach you?
Brenda: There are too many to list, but a silly one is when photographers say that he would like to shoot me for his client's latest fashion collection. It's quite amazing how they can tell without ever meeting me just by staring at me for few seconds. Must be talent. (laughs)
STC: Are you single?
Brenda: That depends, who is asking?? ;0)
STC: This question must be rare; are you all natural?
Brenda: Oh, I get this one all the time. Of course!
STC: Very good and thank you for your brief interview and insights. We welcome you with open arms to our Oct. 13-14 seminar / workshop.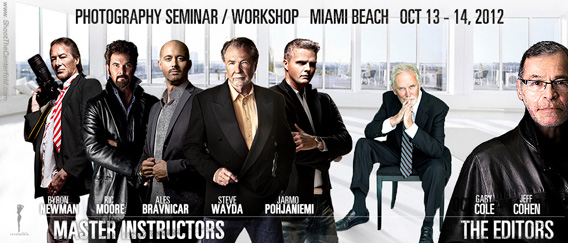 www.ShootTheCenterfold.com