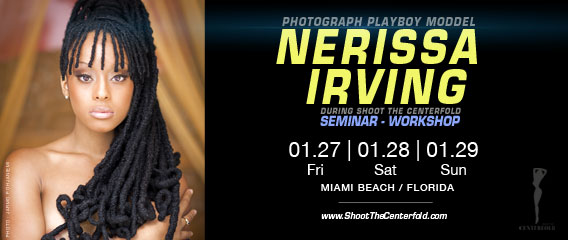 We at the Shoot Then Centerfold are very exited to have "Jamaica Goddess" Nerissa Irving as one of our Models in our Jan 27-29, 2012 seminar / workshop. We decided to locate her for an interview as a warmup round before the actual seminar. We ended up finding the "Jamaican Goddess" in Italy of all places, where she is currently shooting a pictorial and here is what Nerissa had to say.
STC – First we would like to ask you, what's is our favorite Jamaican model doing in Italy?
Nerissa –  I'm in Italy because I had an opportunity to do a photo shoot and who wouldn't want to go to land of romance and ride some Gondolas.
STC –  So, tell us a little about yourself and how did you get started in modeling?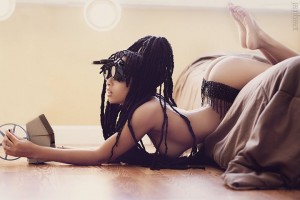 Nerissa – I have always been a fan of photography. Looking back at my photos as a child I can see why I am a model. Modeling is more than a job for me. I love it.
STC – You often been referred as a Jamaican goddess, how does it make you feel?
Nerissa – (Laughing) That's funny. I have been called every goddess name in the book.. Imperial Goddess, Egyptian Goddess, Ethiopian Goddess.. I have no complaints. It's great to be thought of at a high level and it's even better to be respected as one. As far as Goddess like powers, I have the power of seduction and extreme pleasure!
STC – People talk about your hair and wonder if it's real or not? Let's finally put this to rest and find out the truth?
Nerissa – Yes!!!!! Its 100% real. I have been growing my hair for 24 years. Just call me Rasta girl (laughing).
STC – What about men? Are you attracted to men that have a long hair too?
Nerissa – I use to be in love with all men with long hair but now I just love men (laughing). A shiny bald head is very sexy.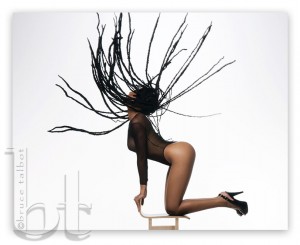 STC – You have become a very successful model and actress. Name some of your favorite modeling jobs and movies we seen you.
Nerissa – Well of course Playboy. I had an amazing experience shooting for Playboy and I hope to shoot again soon. I am also a natural hair model. I represent a company called Jamaican Mango and Lime. They produce hair products for natural and hair and people transitioning to natural hair. As far as the acting, I have been doing a few short films to get my feet wet. Expect to see more of me in the future in films.
STC – How was your Playboy experience?
Nerissa – It was amazing but cold, because the shoot took place in Costa Rica high in the mountains. Words can't explain how beautiful it was there.
STC – We assume that you like Reggae music better than Justin Bieber? (We saw your recent Facebook post and wanted to get on bottom of it).
Nerissa – (Laughing) I love Reggae music but I really like Justin Bieber to (Dont Judge Me LOL) . I think people love him too but they would rather act like they dont. He is talented and we all know it.
STC – You were currently in Italy shooting when we called you. It must be very nice to travel around the world doing exiting modeling jobs and we wonder … What do Italian men have that Americans don't have and other way around?
Nerissa – It is a blessing. Traveling opens up your mind to so many new things. All I can say about Italian men is that they are very handsome. Their dark hair, dark eyes, and sexy designer Italian jeans is a total turn on. I love men that dress well.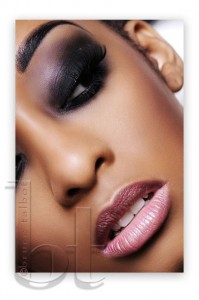 STC – We assume that you are not eating pizza over there based of your beautiful figure.
Nerissa – I cheated the other day and had one slice of pizza (Laughing). Italy is filled with cheese and pasta which makes it soo hard to watch my figure but I'm disciplined. Exercising in the morning helps me keep my figure curvy. I'm actually trying to find the foods I need to make a Jamaican meal for my host. This Italy trip has been a food adventure for me.
STC – If you could change one thing about your modeling career, what would that be?
Nerissa – I probably would make myself a little taller so I could rock the runway in Milan. I am a sexy little shorty and I love it. 5'6 and loving it (laughing)
STC – You also have your own online magazine that seem to keep you busy. Do you actually run this magazine yourself?
Nerissa – Yes I do. The magazine is called KAMOY. It means Keep Aspiring Minds Of Youth. It focuses on natural organic topics like health, fitness, natural hair, music on an international level, beauty and more. The magazine is my baby. Im trying to grow it up to be successful .
STC – We know that you are very busy model and have this goddess future …do you have time to workout or are you just naturally blessed?
Nerissa – I workout at least 3-5 times a week. I didn't get my body from working out but Im keeping my body by working out.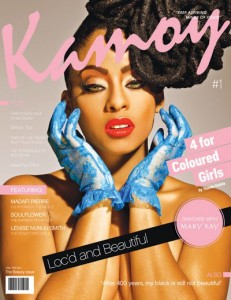 STC – Any brothers or sisters?
Nerissa – Im the oldest of 7 beautiful Rasta children. I love them sooo much.
STC – Tell us something that you would not tell anybody except Shoot The Centerfold fans only!
Nerissa – I think Playboy made me into a Nudist (laughing). On a serious note, I have more confidence in myself than ever since I shot for Playboy.
STC – Jarmo told us that you were very shy as a woman, but when if front of camera .. it was pure fire? Does the same apply anywhere else?
Nerissa – Yes, I am very shy but the camera is like my lover. I love seducing the camera and turning the heat on. I am shy around big crowds but eventually I loosen up when I feel comfortable.
STC – While you walk on the street do you often get photography offers from random people?
Nerissa – Yes I do! I have special place where I keep all the business cards from these random photographers. I am a very picky with who I work with. I need to be comfortable at all times and the photographers work has to be special.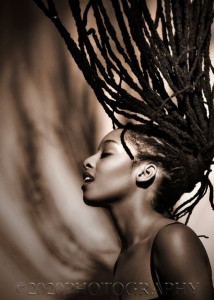 STC – How did Playboy contact you?
Nerissa – Through Myspace. Is Myspace still around ? (Laughing) Thank you Myspace for allowing Playboy to find me.
STC – So what's in the future? Maybe a Hubby Giorgio and few bambinos on the Italian riviera?
Nerissa – (Laughing) Who ever wrote these interview questions has to be a comedian. Seriously, not now but soon when it comes to the babies. I have a lover that keeps me busy in the bedroom, I'm good in that area.
STC – Do you have any special advice for STC Miami January attendees to gear themselves up? Should they bring a fire extinguisher in case things get too heated up?
Nerissa – Lol, I think they need to bring two of them because I'm going to light that place up! Seriously! and this is no Voodoo.
One love, cool running, Nerissa.
Register here to photograph Nerissa in our workshop.