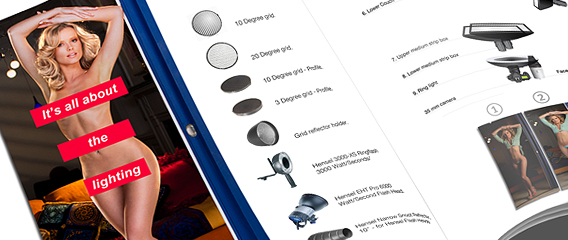 Lighting is one of the key factors to consider when taking a good photo. And even though we all know a great shot when we see one, it's often difficult to understand just how it was lit. We at Shoot The Centerfold will show you step by step & light by light how it's done.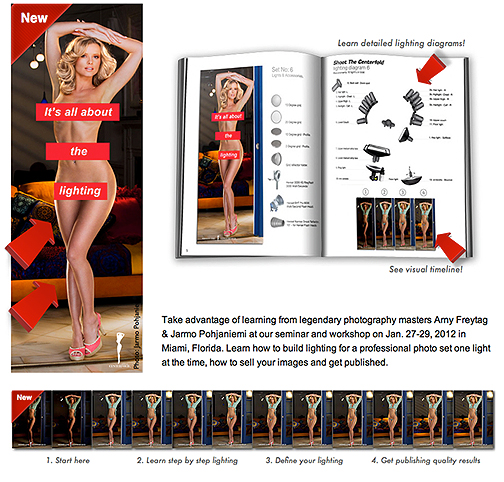 Knowing your lighting gets you there
When it comes to lighting, there is simply no such thing as being fashionably late in learning some additional lighting techniques. With 35 years working at Playboy under his belt, Arny Freytag says, "Knowing your lighting is the most important factor for a perfect photograph. This also is a secret to my long-lasting career, and now I am willing to share all my lighting secrets with all of you."
Playboy's Director of Photography Gary Cole says, "I have done tons of pictorials in my career! And I always like to ask, can you handle them and put a smile on my face?"There is nothing better for an editor than getting great results from a photographer and making him look good with your images. When your images look good, he will most likely hire you again in the future.
Join Shoot The Centerfold's first anniversary seminar-workshop in Miami, Florida on Jan. 27-29, 2012. Start your year with commitment and success. Experience what it's like to step into bigger shoes without breaking the bank. It's about making a buck as well as everlasting impressions with your images.
Lighting diagrams will be available at Shoot The Centerfold  seminar / workshop on Jan 27-29, 2012.