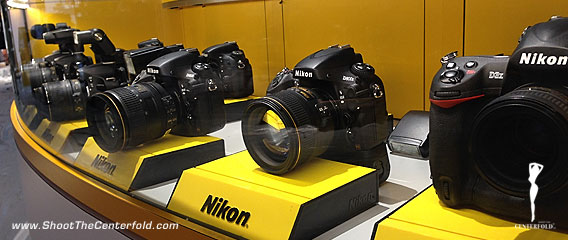 Once more, New York opened its arms to photographers and members of the photo industry around the world and welcomed everyone, encouraging them to get a glimpse of the latest photography gizmos and lighting equipments available.
No real big announcements were made and below, you can see a recap of the latest products that were the discussion and on the wishlist of everyone on the show-floor. Quality was the catch word everywhere you went, and it goes without saying that each manufacturer has high expectations from their product line; it's like the manufacturers write the songs and the consumer has to sing them by trying to be in tune.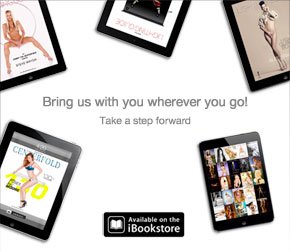 There was no shortage of our kind and curious photographers of all levels abounded. Most everyone had the same goal in mind of discovering success and furthering their career. These shows are also a great opportunity for old friends to reunite and to make new ones, as well as to gawp and gander at the latest technology on the market.
The real winners of the event were the show visitors who gained wisdom and learned from others. As opinions and ideals change and vary from one to the next like a child in a toy store trying to decide on just one prize, the only story that really sticks is the one experience of seeing the show firsthand.
All the major lighting companies were present with their latest products. PDN-PHOTOEXPO in New York City is one of the largest photography shows in U.S. Not only do you have an opportunity to see cameras, lighting and accessories, but also check out slick publishing companies from across the globe who all gather to showcase their best paper and printing skills.
Our own Shoot The Centerfold presence was seen and remembered from last year's show. Numerous previous STC seminar attendees came by to say hello and to see our new products of educational photography books and camera support systems. Our own Jarmo Pohjaniemi gave a live lighting demonstration using Chimera light modifiers and Hensel lighting solutions. He also gave a sneak peek at the new pictorials coming out in 2014, as well as how to light your images for today's publishing market.
Canon Announces Comprehensive Firmware Updates for 1D X and 1D C Digital SLRs
Canon has announced new firmware updates for its EOS-1D X and EOS-1D C digital SLRs, which enable several key changes to the two cameras' autofocus performance, custom controls, and user-programmed functionality. The firmware updates are quite comprehensive with the new 1D X firmware containing ten new improvements and the 1D C firmware adding two key new features.
Both firmware updates are free but the 1D X firmware will not be available until January 2014. The 1D C firmware will be available in November 2013, but requires the user to have their camera sent in or dropped off at factory service center.  The 1D X firmware can be either installed by the user or at a Canon service center.
Read more: EOS-1D X firmware Version 2.0 announced for January download
Nikon Announces 24.2MP D5300 DSLR and Nikkor 58mm f/1.4G Lens
Nikon announced two new products for photographers this morning: the prosumer-friendly 24.2MP, APS-C sensor-based D5300 digital SLR, and the pro-worthy AF-S NIKKOR 58mm f/1.4G portrait lens.
The Nikon D5300 will go on sale this month as a kit with the AF-S DX NIKKOR 18-140mm f/3.5-5.6G ED VR lens for $1,399. It will come in black, red, and gray color options, if you like your DSLR to have a little pizzazz.
The NIKKOR 58mm f/1.4G, which is the higher end product of the two and designed for both full-frame (FX-format) and APS-C (DX-format) cameras, goes on sale this month for $1,699.
While the new D5300 doesn't have a professional-level price, it boasts a surprisingly rich feature set, which might appeal to aspiring pro photographers. The 24.2MP resolution of the D5300's DX-format (aka APS-C), CMOS sensor is about on par to the previous model but it's a new chip, which doesn't use an optical low pass filter in an attempt to maximize resolution.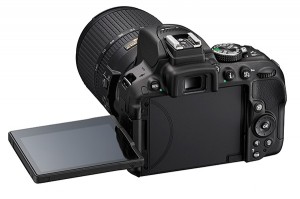 The D5300 is powered by Nikon's EXPEED 4 image processor, which is designed to reduce image noise when shooting in low light, with the camera offering an ISO range of 100-12,800, that's expandable up to ISO 25,600. The EXPEED 4 also helps the D5300 shoot bursts of five frames per second and capture full 1080p HD video at 60p with a built-in stereo microphone and full-time autofocus.
The D5300's 3.2-inch, vari-angle, side-swiveling rear LCD screen will help with composing images from unusual angles, such above a crowd or down at your feet. The relatively compact and lightweight (16.9 ounces) DSLR features a 39-point AF system for locking in on subjects. For help with sharing photos on social networks, the D5300 has built-in Wi-Fi, along with GPS for geotagging images.
The D5300 is aimed squarely at the advanced consumer and prosumer photographer but the new NIKKOR 58mm f/1.4G should turn the heads of pros. An homage to the legendary Noct Nikkor 58mm f/1.2 lens, which first debuted in 1977 and quickly garnered a reputation as a low-light killer, the new 58mm f/1.4G doesn't have as fast an aperture as that model, but it should produce excellent results in dim conditions.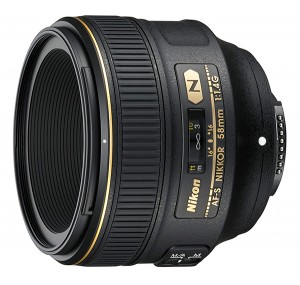 The unusual 58mm focal length, which converts to an 87mm equivalent when shooting with a smaller DX-format sensor camera (such as the D5300), makes the lens suited for a range of assignments, from portraits to street photography and even landscapes (on a full frame camera).
It has nine-blade diaphragm to produce dramatic, circular bokeh in your images — which is great for portraits — and Nano Crystal Coat to prevent ghosting and flare. Video shooters will like the lens' Silent Wave Motor, which is designed to designed to produce quiet autofocusing so it won't be picked up on your audio track.
Sony Unveils Full-Frame Mirrorless Cameras, New Lenses, and High-End Superzoom Model
Sony went where no camera manufacturer has gone before this morning, unveiling the world's first full-frame mirrorless cameras: the 36.4-megapixel Alpha 7R and 24.3-megapixel Sony Alpha 7. Both compact system cameras use 35mm-sized Exmor-branded, CMOS image sensors but the Sony Alpha 7R has no optical low pass filter over its chip to help it capture more detail in photos. The Alpha 7, meanwhile, boasts a new Hybrid AF system, designed to quickly lock in focus on subjects.
Both cameras will go on sale this December, with the Sony Alpha 7R retailing for $2,300, body only, and the Sony Alpha 7, selling for $1,700, body only; or as a kit with a new 28-70mm F3.5-5.6 lens for $2,000.
You could also pair these full-frame mirrorless cameras with five new full-frame E-Mount lenses that Sony just unveiled. The new Sony E-Mount lenses include three Carl Zeiss-branded models: the Sonnar T* 55mm F1.8 ZA ($1,000) and Sonnar T* 35mm F2.8 ZA ($800) prime lenses, and the Vario Tessar T* 24-70mm F4 ZA OSS mid-range zoom ($1,200).
Additionally, Sony took the wraps off the 28-70mm kit lens mentioned earlier, and two zoom "G" lenses: a 70-200mm F4 telephoto zoom (Price TBD) for E-mount, and a 70-200 F4 telephoto zoom ($3,000) for its A-mount digital SLRs.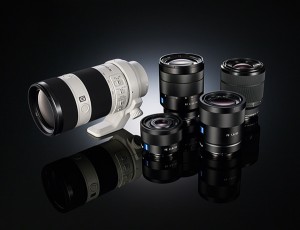 Sony also just announced a new high-end, superzoom "bridge" camera, the Cyber-shot RX10, which uses the same, 20.2MP, 1-inch type backside, illuminated sensor as in its new RX100 II compact model.
While serious photographers might look askance at a superzoom model like the new Sony RX10, the larger sized sensor in the camera is a good one — I've been testing the RX100 II, which uses it — and the 24-200mm (35mm equivalent) F2.8 Carl Zeiss Vario-Sonnar-branded lens sounds intriguing.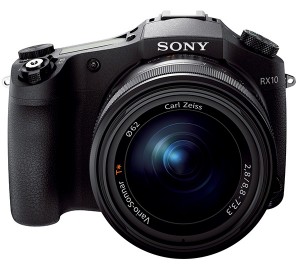 The RX10 wouldn't, likely, replace your digital SLR and quality lenses but as an all-in-one package, this superzoomer might be a good solution for when you want to travel light. The Sony RX10 goes on sale in November for $1,300.
Of all of Sony's announcements this morning, it's the two, new full-frame mirrorless Alpha cameras that are the most intriguing news. While compact system cameras have caught on in Japan, sales of these mirrorless models, which are designed to offer the image quality of a DSLR but in a smaller, quieter, and more portable package, have been weak in the United States.
Professional photographers have also, largely, stayed away from mirrorless cameras, preferring to stick to digital SLRs. It will be interesting to see if the promise of full-frame sensors and, potentially, faster autofocus, will be enough to attract pros despite the high prices of the Sony Alpha 7R and Alpha 7.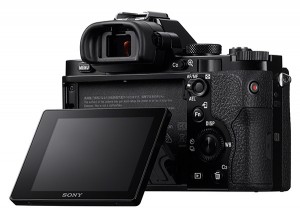 Other features shared by these two full-frame mirrorless cameras include Sony's revamped Bionz X processor, which is supposed to help speed up autofocus; full HD 60p video shooting; 3-inch, tilting rear LCD screens with 2.4 million dots of resolution; and Wi-Fi and NFC (not compatible with Apple devices) wireless connections for zapping your images and video from the cameras to a mobile device.
Some pros have found the absence of an optical viewfinder on mirrorless cameras to be a turnoff, but the Sony 7R and 7 feature new XGA OLED "Tru-Finder" electronic viewfinders, which are designed to be clearer and brighter than EVFs from the past. Sony has also made these new mirrorless cameras more robust with added dust- and moisture resistance.
Sigma Officially Launches New 24-105mm F/4 Zoom Lens
In one of the stranger product introductions in recent months, Sigma leaked information about a new, optically stabilized 24-105mm F4 lens on its own website yesterday, then pulled the info off, only to "officially" announce the zoom lens this morning.
Whether it was an accidental posting by Sigma or a planned leak to create buzz, the lens is now all out in the open and it looks interesting. Called the Sigma 24-105mm F4 DG OS HSM, its part of Sigma's "Art" category of lenses. No doubt, what will catch most photographers' eyes is that the optic can maintain a constant aperture of f/4 through the entire zoom range.
It also uses Sigma's own Optical Stabilizer (OS) technology to help compensate for camera shake, and has a Hyper Sonic Motor (HSM) to help the lens focus silently and quickly. No price has been announced yet for the Sigma 24-105mm F4 DG OS HSM, but Sigma says it will go on sale in November 2013. It will be available in Sigma, Nikon, Canon, and Sony mounts.
PRESS RELEASE
Sigma Corporation announces new, optically stabilized 24-105mm F4 DG OS HSM lens
Standard zoom with versatile focal range, features stabilization, outstanding image quality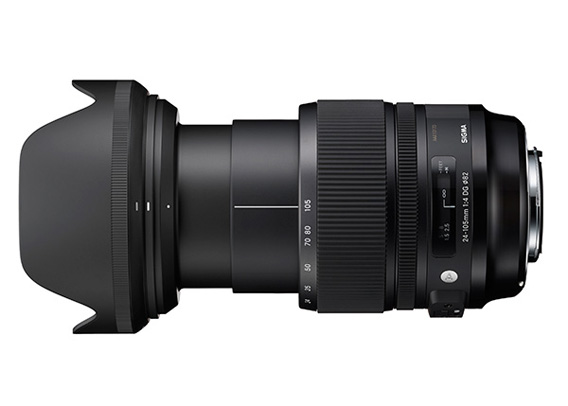 RONKONKOMA, NY — October 16, 2013 — Sigma Corporation of America (www.sigmaphoto.com), a leading researcher, developer, manufacturer and service provider of some of the world's most impressive lines of lenses, cameras and flashes, today announced its newest addition to the Sigma Art line of lenses for full-frame cameras, the 24-105mm F4 DG OS HSM.
True to its categorization as a Sigma Art lens, the new 24-105mm F4 DG OS HSM is designed for artistic expression and top-notch image quality. This versatile lens covers the basic shooting range from wide to medium tele with an inner focusing system that eliminates front lens rotation, enhancing the lens stability and allowing the use of circular polarizing filters. It also boasts a constant aperture of F4, and contains Sigma's proprietary Optical Stabilizer (OS) technology to compensate for camera shake. Moreover, it was designed to surpass the required quality inspection of every Global Vision lens with Sigma's own modulation transfer function (MTF) "A1" measuring system to create new optical standard to align with the high-spec cameras on today's market.
"For many years, Sigma users have been seeking a standard zoom lens in this range," said Mark Amir-Hamzeh, president of Sigma Corporation of America. "The 24-105mm F4 DG OS HSM is yet another example of Sigma listening to its users and delivering new and innovative products with the highest image quality."
Amir-Hamzeh added that this new lens combines the largest possible fixed aperture to zoom ratio that will maintain optimal integrity for many kinds of photography, including landscapes, architecture, portraiture and still-life. With a minimum focusing distance of 45cm and a maximum magnification ratio of 1:4.6, this lens is also excellent for close-up photography.
Specifications:
Lens Construction: 19 elements in 14 groups
Minimum aperture: F22
Filter size: ø82mm
Angle of view (35mm format): 84.1°-23.3°
Minimum focusing distance: 45cm/17.7in.
Dimensions (Diameter x Length): ø88.6mm x 109.4mm/3.5in. x 4.3in.
Number of diaphragm blades: 9 (Rounded diaphragm)
Maximum magnification ratio: 1:4.6
Weight: 885g/31.2oz
High-performance glass elements, including SLD, FLD, which is equal to fluorite, and glass-molded single- and double-sided aspheric lenses have been included into the optical system to prevent aberration, field curvature, distortions and color aberration. The 24-105mm F4 DG OS HSM lens is also able to suppress chromatic aberration very effectively at the telephoto-end, and can achieve superior image quality throughout the zoom range. Unlike lenses with similar specifications, this lens overcomes low peripheral brightness. Although it is designed for full frame cameras, it also works with APS-C sensors, giving an increase to focal length.
The lens' Hyper Sonic Motor (HSM) ensures a silent, high-speed auto focus function and enables full-time manual focusing capability. The 24-105mm is also compatible with Sigma's USB dock allowing photographers to update its firmware and change focus parameters using Sigma's Optimization Pro software. It is also compatible with Sigma's recently announced Mount Conversion Service.
PDN PhotoPlus Expo 2013 image gallery ⬇︎
[nggallery id=12]


© 2013 Copyright ShootTheCenterfold.com. All rights reserved.