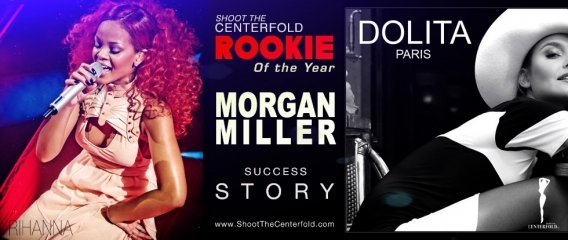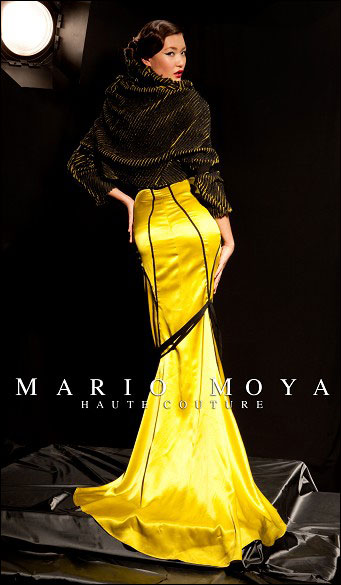 In 2009, a young man named Morgan Miller found his way into my office looking sleek, well kempt… yet curious. After eyeballing the pictures on the wall for about fifteen minutes, he finally gathered enough courage to ask, "So, what kind of cameras do you like?"
A close look confirmed he was not a photographer yet by any means, but he broke the ice and since he wanted to know about cameras, our friendship was sealed. Then as a way to semi-validate his interest, he adds, "But my girlfriend is a top model!"
Ok, I hear this often and I have ralely been impressed. However, what I find truly impressive is that in a short space of time, STC attendee Morgan Miller has been able to make a name for himself he now shoots for international top magazines in caliber of  Vogue, ELLE, Cosmopolitan (and countless more). For clients he has shot include megastar Rihanna, Victoria's Secret models and many other top names in the entertainment industry as well.
And all this in two and a half years? Now, how is this possible? How did it all happen so quickly? Well, I'll let Morgan tell you himself.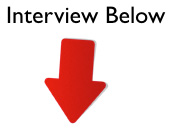 http://www.vimeo.com/40630387

http://www.vimeo.com/40630321

http://www.vimeo.com/40630345

http://www.vimeo.com/40630365
Interview with Morgan Miller
STC: Morgan, your success is almost like a Cinderella story.
Morgan: Not really, because I had a great teachers who showed me all the hot buttons to press. But, I must admit that it's been a quite a short time and feels like only yesterday that I met Jarmo at the Shoot The Centerfold office.
STC: Tell us a little more about how you were able to climb so high in the photography industry in such a short time. Most photographers don't reach even close where you have been able to reach in just a few years.
Morgan: You know, one thing leads to another. I can also say that I'm an excellent listener and a good student. I literally took every advice and lesson twice as seriously than people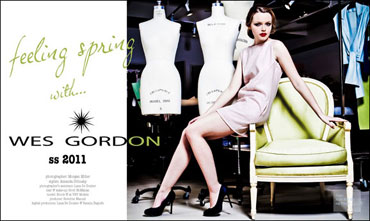 normally would. Imagine this: you have STC masters at your fingertips that've been there, done that and know how it's all done from lighting to publishing. What's there to argue about? Learn from the best and that's what I did.
STC: Tell us about your approach as a photographer
Morgan: Well, there clearly are different areas of photography and I set sail to the top from the very first day I met Jarmo. I did not want to just shoot photography, I wanted to shoot the best photography the world has to offer, and I wanted to be the guy who delivers.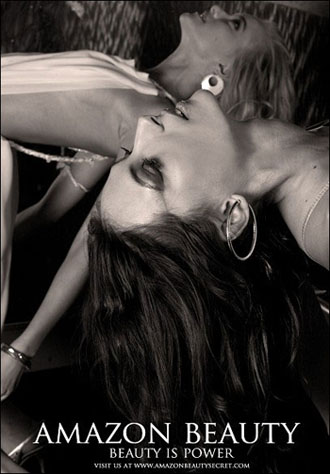 I think my approach totally changed when I saw a few top photographers in action. For example, when I saw Jarmo in action, he was deeply passionate and there was no room for anything else, and he is all about business. He means business. I saw my future flashing by and I knew exactly what destiny had in a store for me.
STC: This is very interesting. So, you took few years of lessons from STC and things just blew up wide open in front of you?

Morgan: No, it was not quite that easy. However, without the foundation, guidance and understanding, I would not have been able to reach my goals. One of the most important things that Jarmo taught to me was to learn to look first and then execute instead just swinging it. He was right and previsulization is actually more important than the actual shoot. What happens during the shoot after the right preparation can produce mind-blowing results.
STC: If you could go back and start over again, what would you have done different?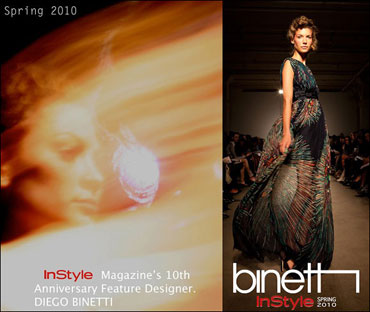 Morgan: I wish I would have done this long before and not waited so long.
STC: Tell us about your first shoot that mean something to you and what was it for?
Morgan: One day I got a phone call from Peter Beard asking me to come to a shoot and bring a camera. He actually invited me to shoot with him. That was the day I knew photography was my path. Peter would arrange shoots for us every now and then after that, often for no particular project, but for the pleasure of taking photos. It was very inspiring!
STC: Did you have any doubts that you were going to do well?
Morgan: I believe that you have to envision your own success in order to be successful. Don't consider failure an option.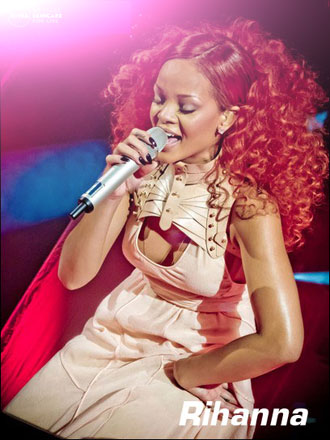 STC: You also shot Rihanna. How did you feel being in a front of such a superstar, aiming for your best shot?
Morgan: If you have the right foundation and enough practical experience, then shooting a superstar is the same as shooting a model. The key is to be prepared and have confidence in your abilities.
STC: We saw the shoot that you have a brand new Mercedes 600 on your set that was been cut in half. Tell us more about this shoot. Most of photographers cannot afford to rent a car like that for their shoot and you just get one to be sliced in half?
Morgan: The key for that shoot was to use ingenuity and creativity to accomplish the seemingly impossible. In this case, I found a custom limo manufacturer willing to collaborate with me on the project. We cut a brand new Mercedes S600 in half with the model standing directly in front, there were sparks and molten metal flying all around – it was beautiful, challenging and a bit scary, all at the same time.
STC: Blondes or brunettes, and why?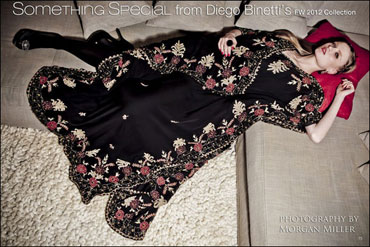 Morgan: Depends on who fits the shoot and client's needs best. You are asking about my shooting preference, right?
STC: Give us little insight about working with top models and how do they differ from "Girl Next Door" types?
Morgan: Top models know their body alignment and have the experience to know how to nail the shot. They know how to pose because they know what their best angles are.
STC: You also participated as a guest spokesperson in our latest Shoot The Centerfold Miami seminar / workshop. Did you learn additional wisdom or knowledge?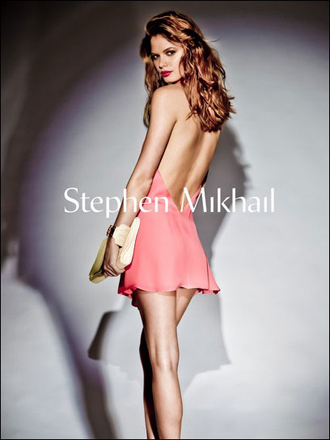 Morgan: Yes, I learned many tips and lighting secrets. While there, I got to see top glamour photographers use as many as 50 lights in a shot. It was incredible.
STC: What's your next shoot going to be like? Anything exiting?
Morgan: I am going to be shooting some magazine editorials, lookbooks and advertising campaigns, but I have also been working on a set of fine art projects with artist Lin Evola and her foundation, the Art of Peace Charitable Trust, working to diffuse violence with art as I believe it is our duty to try and make this world a better place, as well as shoot lots of beautiful women. I'm very excited about a new project that I've just started – shooting a fashion photography coffee table book with the previous fashion historian from the Met.
STC: You primarily focus on fashion photography. Any other photography interests? There seems to be a change going on in the fashion industry and they like to mix a little glamour, also known as "Glam." Even bigger breasts are making their way to fashion studios. What's your opinion about this?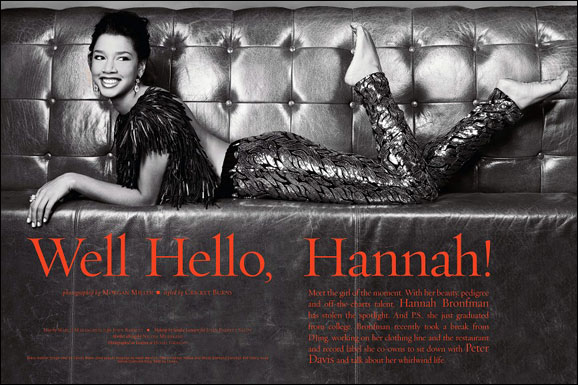 Morgan: The glamorous look of 1980 and 90s supermodels (the Christy Brinkley, Cindy Crawford, Elle MacPherson, Linda Evanalista, and Claudia Schiffer era) are definitely making its way back into today's fashion industry. Along with fashion, I love working with high performance engineering whenever I can and have done several shoots with Ferrari.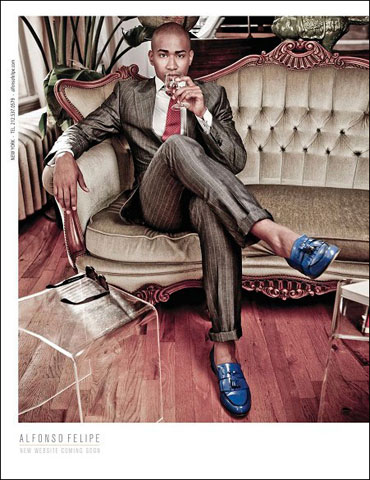 STC: What would be your advice to starting new photographer out there?
Morgan: Don't get caught up in the gear, get caught up in the technique. Focus on creating your look and find work that inspires you.
STC: You have a studio in Manhattan that keeps you busy, needless to say, you need to keep that shutter clicking to be able to afford to have your own playground. Has the studio contributed to your success or is it your raw determination that speaks for you?
Morgan: My studio was one of the best and biggest decisions I have made. It's a huge investment but this business, especially in NYC, requires one be serious or get out, and I committed 100%. Either sink or swim… and I refuse to sink. Determination is a requirement if you want to be a photographer.
STC: If you wouldn't do photography, what would you be doing?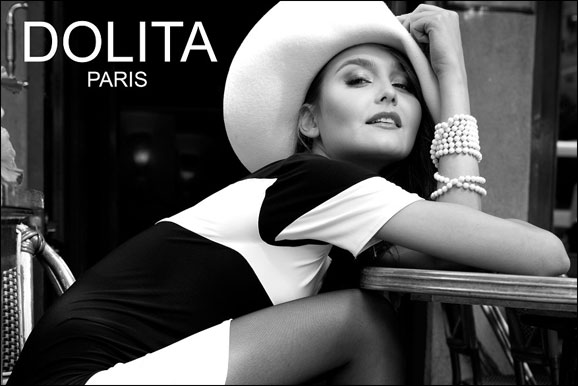 Morgan: I have a business and marketing background, but being a photographer is everything to me. I am totally dedicated to being a photographer – to be successful you have to be.
STC: What's next in your wish list?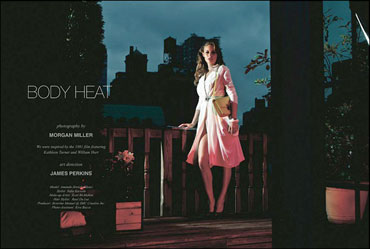 Morgan: To shoot a Pirelli calendar.
STC: Tell us your final secret to success!
Morgan: Besides dedication and educating yourself both technically and historically, it's really all of the people involved that make a great product. In the fashion industry, you can't do it alone. To me, there is no ego, it's all about creating the best the final product and that takes teamwork. Work with very talented but also kind and motivated people every chance you get. I truly believe this makes all of the difference in the world and in the finished product. Good energy, positivity, productivity and a lack of drama are great things to find in the people you choose to surround yourself and create.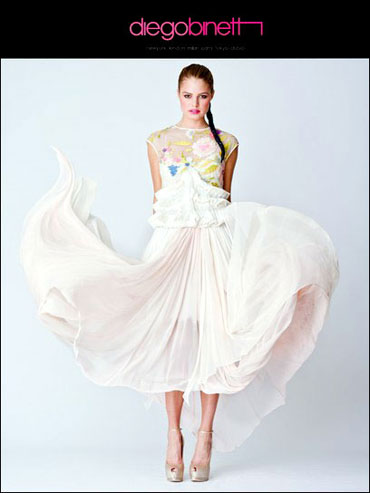 Shoot the Centerfold is proud to announce Morgan as our Rookie of the Year for his outstanding achievements for not only in glamour photography, but also in providing inspiration to our many STC members that if you can dream it, you can do it!
www.ShootTheCenterfold.com