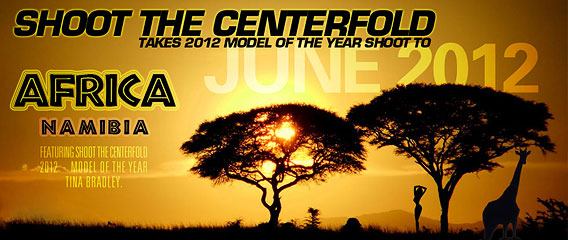 The countdown clock gets closer to November 30, 2011 when we will announce our Shoot The Centerfold Model Of The Year 2012.
We are also thrilled to announce that Shoot The Centerfold photographers Jarmo Pohjaniemi are going to take this very special 2012 Model of the Year shoot to Namibia, Africa in June 2012.
This ultimate safari will be like no other where we will be photographing our 2012 Model of the Year campaign pictorial with breathtaking scenery and stunning visuals. As if this wasn't cool enough, we have also decided to select one of our attendees to join the Shoot The Centerfold staff to Africa and photograph alongside Jarmo.
More information coming soon!