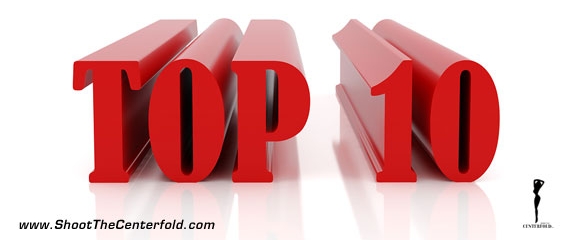 1. Commitment.
The foundation for all photographers is having a strong commitment to photography. Success isn't possible without it, and having a strong interest isn't enough. Being "interested" in something implies it's something people do when circumstances permit or inclinations allow. Many photographers feel they can only take good images when they "feel like it." While this is acceptable for a hobby, it'll never do if a photographer wants to push their boundaries and reach their full potential. Professional photography demands a commitment, which means the only thing that matters are results.
2. Getting serious.
Getting serious, or at least somewhat serious, is an indication of willingness to do greater things in your life. It's pretty much like relationships; you can have a serious bond or a casual one. Both are satisfying, but serious commitments rely on investing a great deal of time and resources into your craft. It's not an easy thing to do and most people will give up because they lack the discipline necessary to continue. The path isn't an easy one, but it is worthwhile.
3. Individuality.
The most important aspect in your photography isn't your gear, and it isn't even your talent or skill level. Your true success is built on these factors, but the only thing that will set you apart is your personality and unique vision. Set a group of photographers in front of a subject and they'll all see something different. To make it work, you have to find how it speaks to you, then translate it to the camera. Nine out of ten photographers will capture similar images. Be that tenth person that sees things differently by exploring who you are and what's important to you. In the end, individuality will be the one thing that always gets you noticed.
4. Need for gear.
Photographers have an invasive and erroneous belief that more gear and top-of-the-line cameras will produce better images. Having the most toys sure helps, but it does not in any way, shape or form guarantee you'll get the shot you need. By all means, buy equipment that will last, get your money's worth, take care of your gear properly, but remember your camera is only a tool; treat it as such. Cameras can be repaired or replaced.
5. Overcoming your fear.
Failure looms in everyone's mind, but it's the only thing every photographer has in common. You will fail. That is a given. You will fail many times. This is a certainty. However, it's up to you to decide if you'll continue and how you will face future endeavors.
It doesn't matter if you're a small-town cameraman, or if you're an internationally known published photographer; each person must face the possibility of failure on a daily basis. It's not our successes that make us what we are, but how we face our failures that define us, both as professionals and as individuals.
Fear holds us back from great opportunities. Preparedness, skillful production and careful planning is the key to overcoming fear. As simple as it may seem, your desire to succeed must be bigger than your fear of failure. You need confidence, and this is exactly what we give you at Shoot The Centerfold seminars and workshops.
Leave no room for guesswork or shooting from the hip, as many like to try (and fail miserably doing so). Practice makes a master and experience creates wisdom. If you wish to discuss matters further, we are here to help. Send us an email at: 
info@shootthecenterfold.com
. We are here to help you to succeed!
6. Understanding today's industry needs.
Clearly, there are thousands of photographers at a multitude of levels in the industry. All a photographer needs is to have a fair shot at success, regardless of what anyone says.
The photographic industry has changed quite a bit in the last ten years. It's not enough to just take photos any longer if you want to make it big. You must be able to shoot video and deliver "behind-the-scenes" footage along with the photos as well, especially when shooting fashion. This clearly does not apply to everyone; headshot and portrait photographers will carry on with classic looks without the 
video
 …for now, anyway. There's nothing wrong with putting out a solid product, even if it's the same poses and the same lighting. We've all seen it, and if it works and you're happy with it, there's no real reason to change. But is it enough?
However, industry requirements from magazine and web publishers are quite different. They need to market their products and compete with shrinking publishing businesses that demands multiple media formats before you can even considered for an assignment. Today's photographers desiring to be in business and compete with mainstream photography need to wear several hats or hire a crew that includes a 
videographer
.
7. Learn what editors want.
This is an interesting discussion and there's much to cover, but there are a few topics worth discussing, including;
"What exactly is the editor looking for?" Clearly, not an easy task to complete, but with a little thinking and a step backwards, it should give you a good starting idea or two. Editors are always looking for something new that can help sell their articles, magazines or products, even if they can't exactly tell you what they want, or even define "new." You'll have to be the one that brings something different to the table, and the best part is that it's already inside your head waiting to get out and be discovered.
"We already have a photographer." Up-and-coming photographer Johnny Quickshot shoots a series of pictures that are just as good as last month's stellar pictorial on pages 69-74, so he submits them to the editor and waits for the phone call and a huge check to follow. However, what he does not understand is why the editor didn't give it a second look.  While Johnny might have a few choice words for the editor – all of them unprintable – the truth is staring him in the face.
Why does an editor need a new photographer who will give him the same pics as his old photographer? When you buy a new car, you don't get the same one you had before, do you?
Again, if you want to catch the editor's eye and land a few jobs, you need to be able to offer something different and eye-catching.
8. Finding that right model.
Models are a dime a dozen… or are they? It does seem that way when you look at modeling websites like ModelMayhem, OMP and countless others that crop up on a daily basis. So, why is it so hard to find the right model, or at least one who's willing to work for you? It's because you are only making an impression in your inner circle. Of course, your Facebook friends will tell you you're an awesome photographer, but they're sure not going to get you anywhere. The girl at the Dairy Queen looks great in a bikini, but is she going to be able to deliver on the images you need? Probably not.
If you want to get noticed, you'll have to find the type of model that suits what you're shooting. A gorgeous glamour model isn't going to sell you on getting new insurance, and a hoighty-toighty fashion model most likely won't get you that new assignment for Artie's Plumbing Emporium & Restaurant.
Each aspect of the industry requires a corresponding model type based on age, height requirements, ethnicity, seasonal, regional, and many other qualifications. This is especially true in advertising where the model must not supersede the product. If you're selling something, you want people to look at the product, not the model. Sure, you want the model to grab their attention but not to where it detracts from what you're trying to sell.
You don't have to spend a lot of money on a model, but you have to be completely certain you're getting the right one, regardless of the price.
9. Photographers' etiquette.
Photography is all about taking pictures isn't it? Actually, photography can be just as much about your behavior and attitude as the images you take.  A large part of photography is knowing what choice to make in a given situation AND being polite and gracious while doing so. This doesn't mean being a pushover, but you have to treat people with tact and respect, regardless if they're above or below you.
The people above you need to know you're not going to ruin their investment in your work by doing something stupid and saying the wrong thing to the wrong person. It's happened before. It'll happen again. Just don't be the person it's happening to.
The individuals below you that call you "boss" need to know you have their best interests in mind because they're doing their best to make you look good, especially your model. This doesn't mean overdoing it, just treating everyone with sincerity, respect and understanding. They're your team; not your slaves, not your minions.
It's been said before and you know it by heart; "Take care of people and they will take care of you."
10. Stop guessing, start knowing.
Okay. You're good at glamour photography and know how to make the ladies look great. Now what? Many people make the mistake of thinking of photography as something inanimate, or even perhaps inert. Not true. Because photography comes from the heart and mind, it is always fluid, always changing. In short, it is alive, almost sentient, and forever malleable. As such, it's capable of growing and changing, just as you must grow and change through life.
Explore all fields, facets and disciplines of photography. Don't just focus on one area or style. There's no possibility of growth when the mind is stagnant. You've seen it before: Photographers will churn out image after image with no real emotional attachment or analytical investment. Boring. Boring. Boring.
Never be afraid to change and explore, regardless of your station in life or in your career. The wonderful thing about photography is that it's a unique, singular experience shared by millions of people, each with their own expressions and visualizations. It's time to let your voice be heard. It's time to let others see your vision and know what's in your head and in your heart.
www.ShootTheCenterfold.com