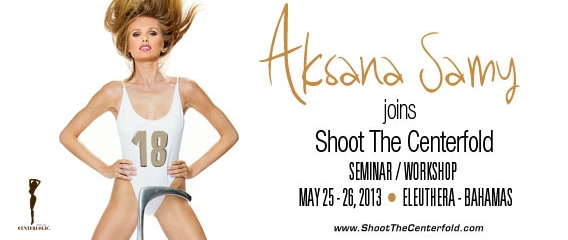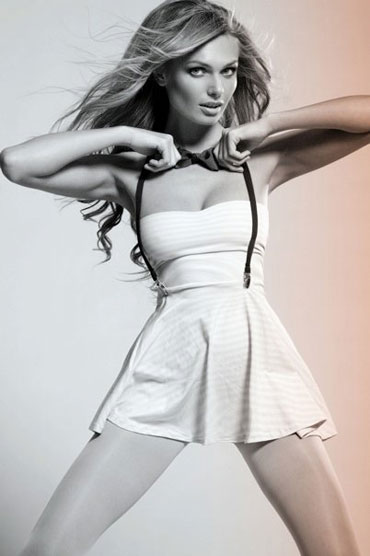 Shoot The Centerfold welcomes Aksana Samy as its second model choice for the Eleuthera, Bahamas seminar/workshop set for Memorial Day weekend May 25-26, 2013.
STC's newest seminar/workshop will incorporate shooting top fashion and glamour models in beautiful tropical settings, a true test for any photographer who wishes to master the use of natural and strobe lighting in their photo sessions.
In a slight change of pace, lessons in fashion and glamour will combine to instruct attendees in the new direction occurring in the world of photography and publishing. While glamour photography will always remain a staple in the publishing world, today's photographer must be prepared to anticipate the changing climates in photography. As publications move toward a more fashion-oriented style of shooting, new image styles must be learned and photographers must adapt to the demands set by editors and clients in order to stay on top of the latest styles in both fashion and glamour.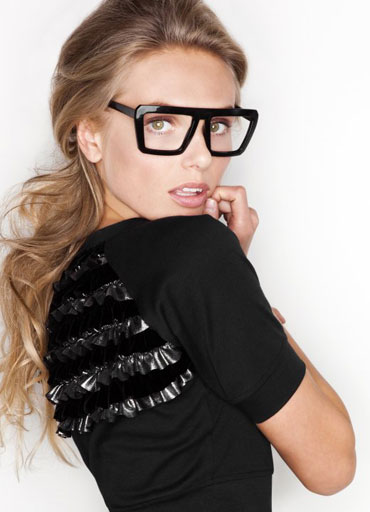 Aksana, a veteran to both fashion and glamour, will help attendees sharpen their skills by working under professional conditions. Just as novice models learn to work and improve their craft with experienced photographers, the same goes for those behind the camera. Skilled at being in front of the camera for all levels of photographers, Aksana will ensure each attendee will experience what it's like to work with a professional model by establishing a working rapport with each photographer.
While it's true that Aksana has worked with top names in photography, her greatest skills lies in creating a persona synchronized to the photographer's requirements. Perhaps the greatest lesson any photographer can learn is being able to trust that a model understands not only the direction of the shoot, but can also take it a step further and create something above and beyond the session's expectations.
Today, the worlds of fashion and glamour are merging into a new expression of energy and vitality. The Bahamas seminar/workshop will increase awareness in the similarities and differences of each photographic discipline. While there are those that would argue that there are too many dissimilar characteristics in each, the underlying thread that binds all photographic traits is a mastery of light and a command of technical knowledge.
For photographers who have always dreamed of shooting at an isolated location, the beaches of the Bahamas stand as a test to all photographers, even though their paradisiacal nature gives a false impression when it comes to shooting on white, sandy coastlines with lush tropical scenery acting as a backdrop. It is very easy for any photographer to become sidetracked by the natural beauty of this location. STC while give added attention to positive image capture techniques and make sure attendees capture every possible image to bolster portfolios and give that needed career boost.
With much more in the works, attendees are encouraged to sign up quickly. Be ready for something new and exciting, yet even with better quality and experience you've come to expect from Shoot The Centerfold!