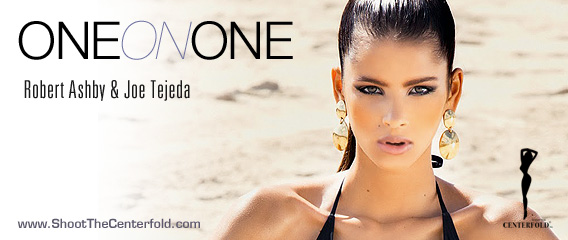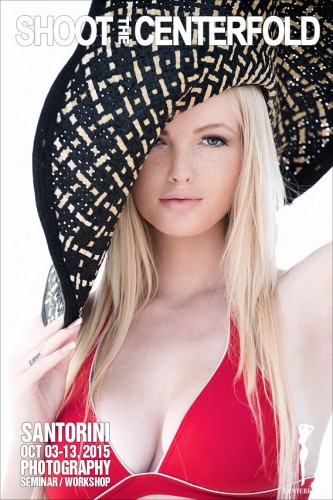 Rarely has so much pre-production gone into a shoot as it has for this one. Not to underestimate any other productions, but this one tops even the most challenging Playboy Playmate sets I have ever been a part of or seen.
The plan is to have not only one photographer but two or three. A second line photographer who focuses only on the behind the scenes and making of the production will be necessary since there is so much that needs to be covered. An international airport will act as the set since as the project has progressed it has grown bigger wings and gained the support from possible clients worldwide. The sentiment seems to be saying,
Make sure to use our products and that they are seen as 'product placement'."
About Product placement and finding funding
Product placement is well known from the movie industry where you see actors interacting with a brand name or bus drive-bys with Victoria's Secret advertising that you cannot miss because it's placed there by a company who is a partial financier for the movie.
On our set, this works very similarly and with specific guidelines such as what should happen with the images and the video we are going to be taking during the shoot. This is a part of the business side of photography and nothing new for pros that produce large-scale projects.
Key elements for a product placement or brand affiliation are to make sure that the right placement connection is met and that color/placement choices relate to the third party affiliation. The message here for the average or beginner photographer who keeps hearing that there's no money to be made in the industry is this: actually, there is and it has just changed roles and pockets as the business platform changes with time. I have been getting a quite a few emails from photographers saying that it's not fair because they cannot afford to produce this kind of production.
When you do your homework carefully and study the industry and how to find financing, you don't have to spend a dime. Have the companies and sponsors pay the cost of the project instead you paying for it. It may be a too big of a bite for a starting photographer to even think about it but I've seen "zero to hero" leaps happening with several photographers who were able to produce awesome productions. And not just that, but they shot themselves to photographer-stardom just within a few years by doing so.
Keep in mind, not all productions have to be large scale. But they all have to be top-notch if you want to succeed in this business. I could write a book about it but that's why you're going to the Shoot The Centerfold seminars where you can get a good start to stand on your own in the world of photography, business and marketing.
Let's get back to the actual One-on-One project and how things have progressed since the last post.
The Harness
Let's go back to the harness that we had originally when testing the parachute. We discovered very quickly during the first field test at the airport that the harness we had was not going to work since at some point in the shoot we will attach the model to solid ground with heavy duty fishing lines which has to attach somewhere on the model and the harness she will be wearing since the parachute will be pulling some 700-800 pounds of force with 15 mph winds. And, not to mention, possible wind gusts could double that pulling pressure.
Since the regular parachute harnesses is only designed to carry a humble human payload and not to be attached to a solid ground, we needed to have something made specifically that would not add pressure to the model or jeopardize her safety.
We contacted a metal worker in Hollywood, Florida who made the aluminum harness to our specifications with enforced support bars on both sides to withstand high winds and at least 1000 pounds of pressure.
The Airport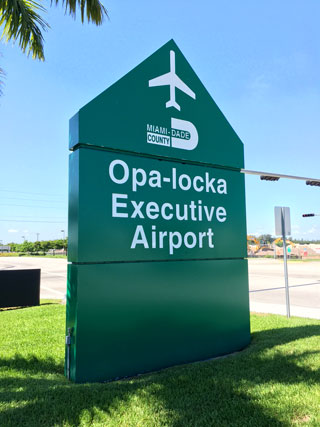 Airports are a tricky place with a whole set of new and unexpected regulations. This project has become a multiple airport shoot since some of the footage and images will be shot at Miami International but the actual shoot will be at the Opa-locka Executive Airport which is the parking spot for the rich and famous with their learjets. We chose the Opa-locka Airport for better asphalt quality and runway markings. It's actually a big factor during the shoot how the ground color will affect the model and prop elements. Are the colors of the wardrobe and the plane going to blend in too much between the bokeh and ground?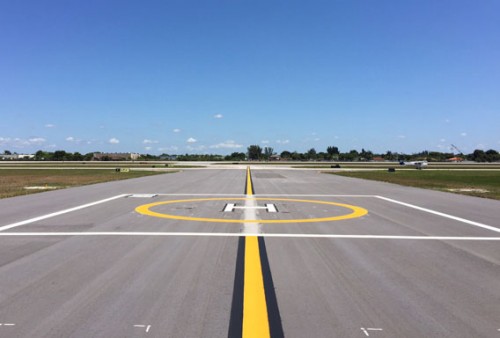 Taxiway between the runways is one on the main shooting areas
The regular runway asphalt color does not look great when it's wet. In addition to the plane, we also have the airport fire department participating in our shoot with their Panther fire-truck. They are very proud to show off its capabilities after they wet the almost black asphalt after sunset which will then act as a reflective mirror and show the emergency lights and the airport flood-light that will be brought to the set as well.
There's a rumor going around that plenty of the firemen have changed their work schedules to match our shooting day (must be the models).
We are torn apart about the wardrobe since the choices seem almost endless. But really, they're not. Everything also depends on the weather conditions and if it's going to be sunny day or a cloudy day. A summery looking set is our goal and preference. But, if it's cloudy, we need to have more toned-down wardrobe choices to avoid a "pulp-effect" when using too bright of colors on a moody day. Nice storm clouds would be nice too but that condition requires different wardrobe choices. We hope that the weather gods will be by our side regardless of which weather conditions happen on shoot day.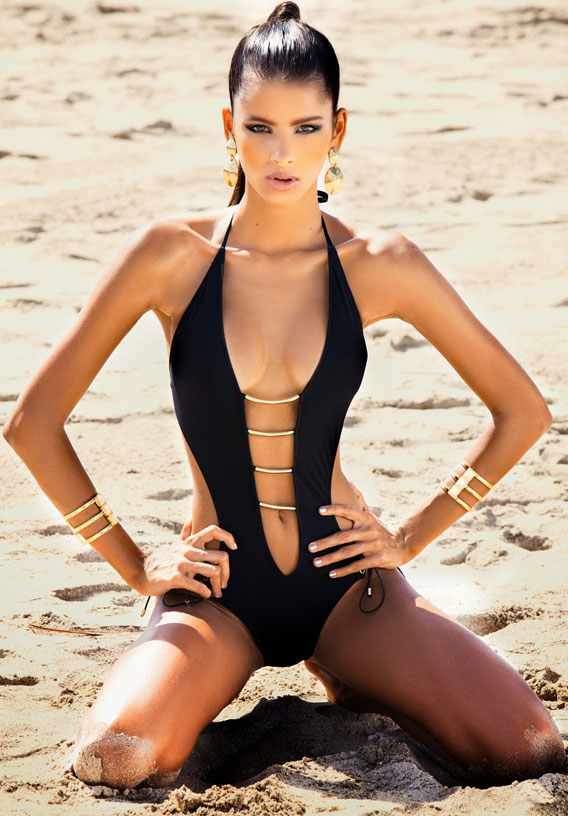 Model Bruna Lirio, the highly anticipated new face in the industry, was chosen as one of the models
Getting the Permit
The decision to obtain a permit for a shoot can be an important aspect of the overall planning process. Not all shoots will need a permit but, for this shoot, it was required. Generally, when an organization provides a permit they are verifying that you have proper insurance. Think about it this way: say you have a pool party and someone wants to jump off the roof into the pool. Would you want to pay for possible injury or would you rather they pay? The organizations want to help you and they will ask you specific questions because they know the potential issues best to help you have a successful shoot.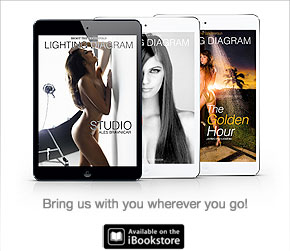 This shoot was a bit different due to the functionality of a highly restricted area and all of the possibilities of potential harm to multi-million dollar aircraft, lives, and business operations. We worked diligently and carefully with the professionals at Miami-Dade Aviation Department (MDAD) in addition to the folks at the Miami Film Organization. The permit we obtained had to be done in two phases. The first part was through the Miami Film Organization where they verified our insurance information. We submitted a Certificate of Insurance (COI) and the date/time of the shooting. They followed up by informing us that we would need to work with MDAD to get their approval.
The professionals at MDAD were very helpful. They asked us a lot of specific questions about the shoot. At this stage of the production, we had to know all of the mechanics of the shoot (and we don't mean anything about the camera). They needed to know which airport, if we need a runway or taxiway or some remote area, how many people are part of the crew, how many vehicles we will bring, and many more details.
The MDAD professionals asked us to go with them to pinpoint the exact spot we will be using. They asked what other specific items will be used. Eyebrows were raised when we said we were bringing in a P-51 Mustang and using parachutes. That question opened up a new set of issues. The best policy is to be honest and upfront with their questions. During your production, if they see something happening that wasn't discussed ahead of time, they will shut down your shoot.
They immediately expressed their concern about parachutes flying around multi-million-dollar planes taking off and landing. A parachute landing on top of a plane's cockpit area can be disastrous. We had pictures of the specific equipment to show them how we plan to control the parachute inside the area where we will shoot. That information made them much more comfortable knowing we had the foresight and planning for these issues.
They asked what other areas we may need at the airport because some areas absolutely require FAA permission which could take a very, very long time with a much more stringent process with many more rules to follow. The professionals at MDAD were very informative and helped provided wonderful alternatives.
Other planning items that were discussed were food, restrooms, etc. These are important because you must keep the people responsible for the airport happy while keeping your model and crew happy too. The happier everyone is, the more we can focus on the shoot.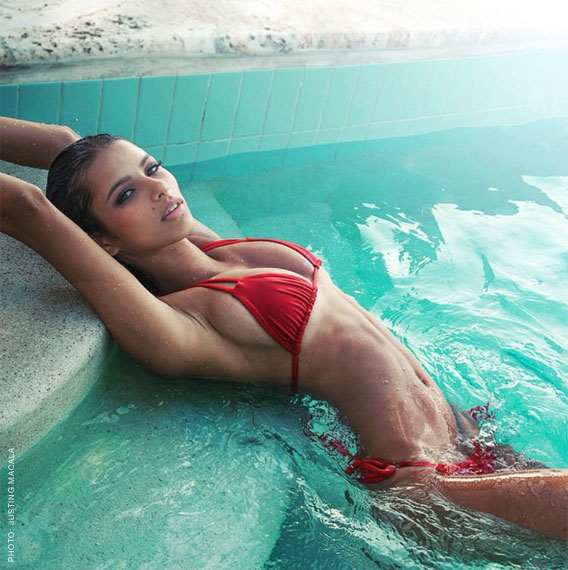 Model Bruna Lirio – Photo: Justin Macala
The equipment
The choices of cameras and lighting clearly will play a big role during this shoot. Since we will have several lensmen involved, we will also have plenty cameras to choose from. One of the important rules is to make sure that all lensmen are well coordinated to their designated shooting area and focal length. For example, each one should cover a different focal length to maximize the coverage regardless if it's for video or stills.
Cameras:
Lenses:
Canon EF 70-200mm f/2.8L IS II USM
Canon EF 300mm f/2.8L IS II USM
Canon EF 200mm f/2L IS USM
Canon EF 85mm f/1.2L II USM
Canon EF 24-70mm f/2.8L II USM
Canon EF 50mm f/1.2L USM
Canon EF 20mm f/2.8 USM
Canon EF 35mm f/1.4L USM
Zeiss Compact Prime CP.2 50mm/T2.1 CF Cine Lens
Zeiss Compact Prime CP.2 28mm/T2.1 Cine Lens
Nikon AF-S NIKKOR 300mm f/2.8G ED VR II Lens
Leaf shutter lens range:
28mm LS f/4.5 Aspherical
55mm LS f/2.8
80mm LS f/2.8
110 mm LS f/2.8
150 mm LS f/3.5
240 mm LS f/4.5 IF
Lighting:
2400 Nova w/ 2 heads
1200 Nova w/ 1 head
Hensel Grand 90
Hensel Grand 120
Integra 1000
Our choice of camera and lens usage depends on the desired shot. Some key shots require the best image quality and sharpness if a future client wishes to use the images for product advertisements and billboards.
This past two weeks we have focused on the final preparations and wardrobe choices. Now, it's showtime! The shoot is set to go down this week and we are very exited to put the wheels in motion and create something epic. Let's hope that the weather will be cooperating and that you have learned a thing or two from our pre-production for this shoot. The image samples will be published after the future client's clearance.
Wish us luck because we're going to need it!
STC Dream One-on-One: All The Way! – Part 2 – Posted on:
04-30-2015
A lot has happened since the first post describing the intricate details of our One-on-One session and here are some updates:
When we produce a pictorial, regardless if it's a One-on-One session or a client's assignment, we take a serious approach from the very beginning to imagine what possible future clients would like to see. Now, it's good to keep in mind that clients don't always know what they want and that's why they hire a photographer, an art director and a stylist in the first place.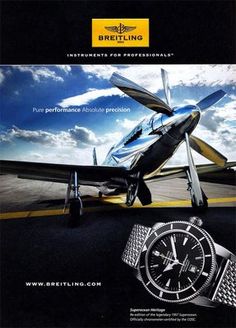 One of the advantages we have at the Shoot The Centerfold, due to our long existing business and photography experience, is that we know how to stimulate clients and tailor a shoot towards their needs while still in production. The production research can sometimes alter the direction of the shoot which is also the case in this specific One-on-One project.
Search for the Plane
We have now altered the original plan and ditched the DC3 plane and gotten our hands on a sexy P-51 Mustang plane that is about as rare and hard to get as having a date with Victoria's Secret bombshell model Adriana Lima. P-51 Mustang is also well known from the Breitling watch commercial.
We feel very blessed and fortunate that the gods have heard our prayers, are on our side and blessed us with a shiny P-51 Mustang valued at $8-million. This also means that we have to make changes to our original wardrobe choices and get something a little more edgy for our model to wear. And, not just that, but also a plan "B" just in case something unexpected happens.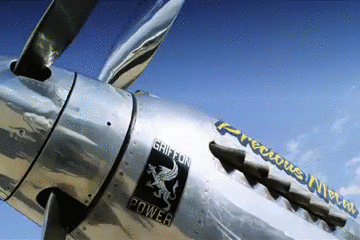 Finding the right model
We have now cast for models worldwide with different looks, personalities and not to mention how their posing and body language skills will reflect on the final decision making. This is actually a very important part when choosing a model. Looks can be misleading if the model and her personality does not deliver equally for the desired look.
Here's a quick video to show you one of the many models we have casted at the agencies. We ask the model to move, pose and walk to ensure that our final model choice is going to be a right one. Just imagine when all goes down and your pretty model cannot deliver attitude or walk a specific way. It can be a disaster because this shoot is all about power and attitude.
Models are also judged not only on their looks but also by the variety and value they can bring to the project.
Yesterday we had a test at the airport to see how our parachute was going to function with a light wind. We had about a 14 mph wind with a split personally that kept changing on us constantly. So what was the big deal? Well, when you attach a parachute to a solid element and put a model in it, it could become a safety hazard since the parachute pulls about 700-800 pounds of pressure when attached to a non-moving element at 14 mph. There is nothing more important than everybody's safety and that all works as planned.
I got to be the guinea pig with the parachute test since the model will only come to the actual shoot. And I also want to know every aspect of what the model will experience during the shoot. This way you know what you can expect and can guide her as necessary. We had purchased some heavy-duty fishing line that holds up to 400 pounds and we got three of them to ensure a hold a wind-gust pressure up to 1200 pounds or more.
The test itself went pretty well but we discovered that necessary modifications have to be made for the harness that supports the model and where the fishing lines attach. This is why pre-production and testing is essential and we were prepared knowing that it wasn't going to be easy to suspend a model in the air and have her stay in the air with an open parachute on her back behind a plane and unpredictable wind flow.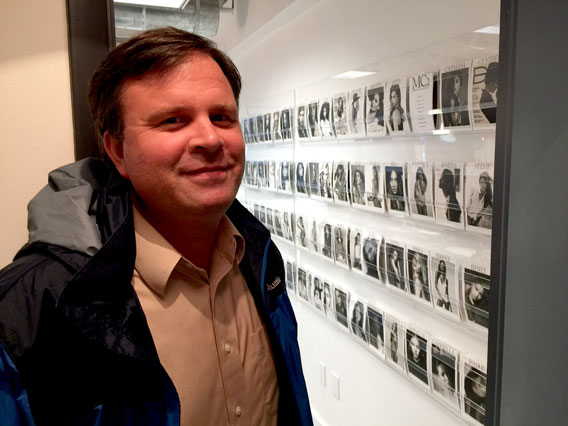 STC attendee Joe Tejeda at the modeling agency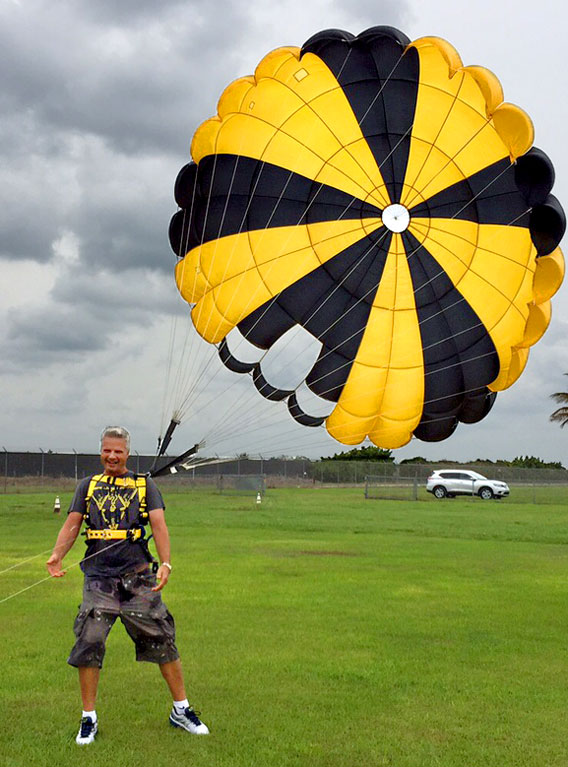 Jarmo Pohjaniemi testing the parachute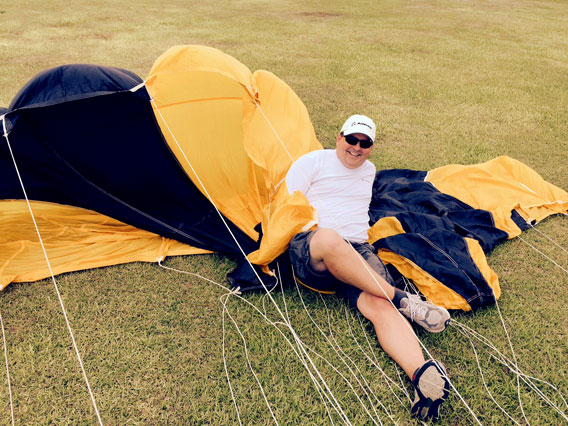 STC attendee Robert Ashby capturing the runaway parachute after the test
Are we crazy? Absolutely, but if you fail to plan, you plan to fail. Now It's time to look into what cameras and lighting equipment are going to be needed for this shoot.
Stay tuned for more updates coming soon.
STC Dream One-on-One: All The Way! – Part 1 – Posted on: 

04-22-2015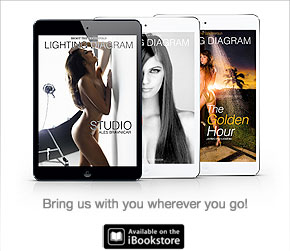 Shoot The Centerfold One-on-One sessions are one of the fastest ways to learn photography and to get your images published. We do several different types of instruction based on each request assuming that it fits our guidelines and we can see a benefit for all those involved.
Some of the One-on-One sessions will result in publication and some simply remain private behind closed doors. Not everyone wants to achieve publishing but instead simply value the educational experience.
This specific blog post is to shed some light on what actually goes into a major shoot and its preparation. Not all the shoots are as large scale as this one. Some shoots are actually quite simple and less can certainly be more in those cases. But that does not hold true in this case and we wish to share the intricacy of this particular on-going One-on-One session with you so you have a better idea how some of the large scale shoots come together. Take it educationally and hopefully you can learn a thing or two.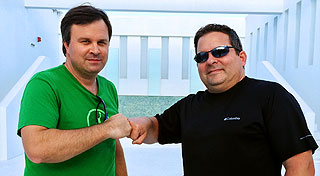 Shoot The Centerfold attendees Joe Tejeda and Robert Ashby signed up for the STC One-on-One with one goal in their mind: let's do something different, get publishing and raise some eye-brows in the industry. As Joe and Robert put it,
Let's not just shoot something that will blend in with millions of other photos but instead create something so awesome that editors cannot wait to get their hands on it."
Joe and Robert have followed the STC One-on-One sessions very closely for quite some time, patiently waiting for their special moment to step up to the plate. After a few pre-planning meetings, the goals started taking shape and the ideas began to flow. And what such a meeting means and who decides the direction and concept of the shoot, depended on what the objective of the shoot was and what we were trying to accomplish.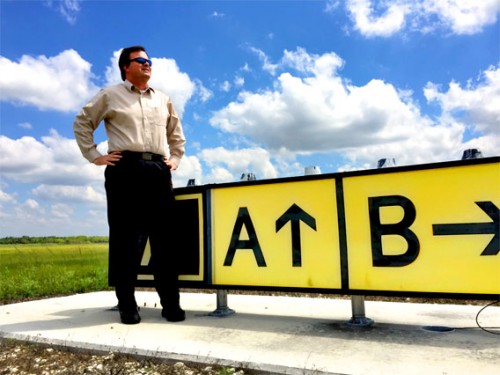 Since the goal is not to shoot a model for social media or just for a portfolio, but instead to reach the industry specialists in top-end fashion, commercial publishing and campaign opportunities, we came up with a mutual decision to produce a shoot based on what the industry would go for instead of going fishing with a premature plan or outcome. One key to success is to know what your possible clients may be looking for. Well, that's a farfetched guess, since nobody really knows ahead of time what the editors need or want unless you have associated yourself with the industry people and editors ahead of time. This is one of STC's specialties due to our long experience in the industry.
We want a sexy plane, a model to interact and then have a her 'hanging on' via a parachute – high fashion style. We also need an airport runway.We came up with several interesting concepts on how to rattle the editors and the industry. Not that we are re-inventing the wheel or anything, but perhaps we will make a better one by getting an entire airport runway, plane, parachute and a model that fits the bill. Not just any kind of a model, but a top model that adds the much needed sizzle to the entire pictorial.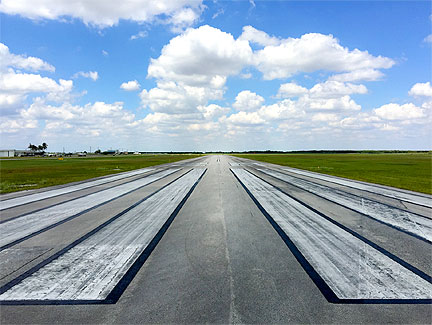 We started looking for possible airplanes and the full chrome DC3 from the James Bond movie that had great appeal when they flew over the salt-fields and mountains in Chile. The DC3 was located in Punta Gorda, Florida and fairly inexpensive for a nice movie prop. At this point in the project, we have to answer a couple of questions: do we have the plane brought to us or should we fly to the location of the plane instead?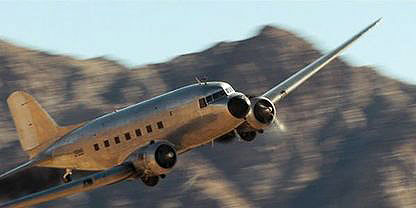 We have also purchased a parachute from eBay which is going to be used as a prop. It's all about the little details, style and the color coordination.
At this point, we are still looking for the right model and have not been able to secure one that meets our strict qualifications as of yet. Until then, we are spinning the production-wheel in hopes of finding the right one. We have contacted all the top modeling agencies between Miami and New York. Plenty of candidates have been sent to us to select from and a few choices have been made but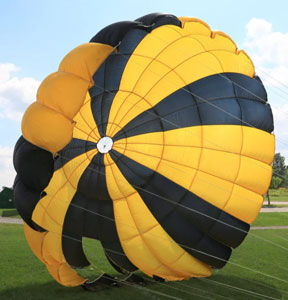 then lost due to their popularity and their insane booking schedules (not to mention their modeling fees).
At this point, many of you would be wondering if Model Mayhem would do the trick instead of getting a top-dollar model from an agency. When a shoot becomes as serious as this one, you also want to get a serious model that can support the cause and deliver the right looks that rule the industry. Not to mention, editors drool over name-brand value since it helps sell publications. Below are some model candidates that we have considered for the job. Our favorite model candidates so far have been Brazilian Victorian Secret top-model Daniela Braga and Gizele Oliveira.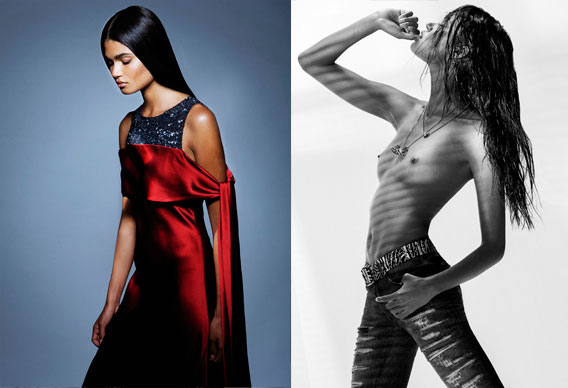 Daniela Braga – NEXT Model Management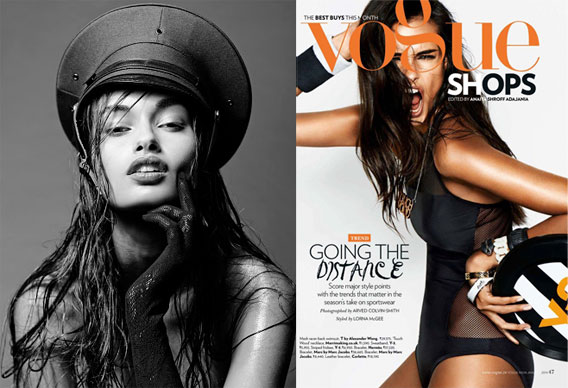 Gizele Oliveira – MC2 Model Management
With fingers crossed, we are now waiting to see which one of these beautiful candidates will accept our offer and is willing to fly to Miami for a shoot that we would like to believe will top the industry's expectations and beyond. In reality, it means that we are actually competing with top fashion clients who also have their eyes on these models who get booked long in advance of any project along with 5-figure modeling fees.
As the search for the right model and the production continues to advance, we will update you and continue this blow-by-blow by letting you know how we are progressing with our One-on-One shoot preparation.
Until then, we leave you to evaluate other model candidate choices that were sent to us, in case we have missed something, and a comment from Maurice Jenkins who is a director of Miami International Airport.
Stay tuned, more coming soon.
Click the images to enlarge.
Maurice Jenkins – A director of Miami International Airport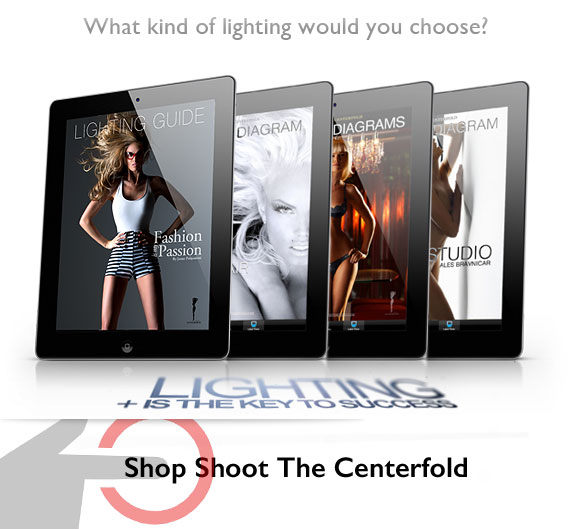 © 2015 Copyright ShootTheCenterfold.com. All rights reserved.