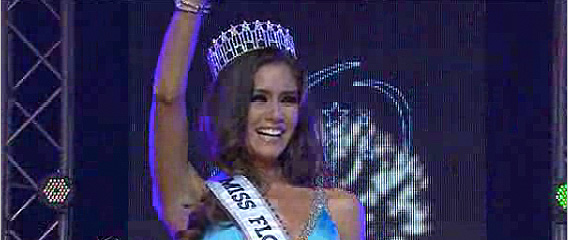 Our STC One-on-One model Brittany Oldehoff's beauty shined through amongst a record 71 contestants in the Miss Florida USA Pageant on Saturday night at Bailey Concert Hall in Davie.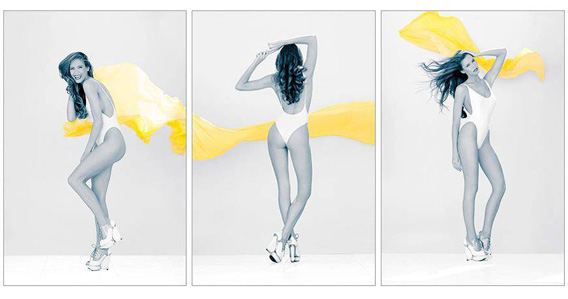 The 24-year-old, who was born and raised in Fort Lauderdale, captured the top prize in the pageant that was broadcast live on WPLG-Local 10. She will now represent Florida in the Miss USA Pageant. (The date and location of the Miss USA Pageant have yet to be announced.)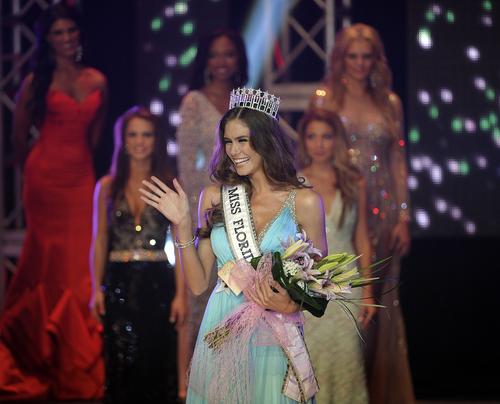 The 5-foot-11 model, with light brown hair and green-blue eyes, admitted to being nervous as she braced for the announcement of the winner's name, and she was overcome with emotion when the moment of decision arrived and she had been chosen.
Proudly wearing the winner's crown, carrying the bouquet of flowers and waving to the cheering crowd, Oldehoff fought back tears as she walked the stage in her aquamarine evening gown.
The pageant consisted of an interview with the contestants, as well as swimsuit and evening gown competitions. The swimsuit portion was meant to highlight the contestants' physical fitness.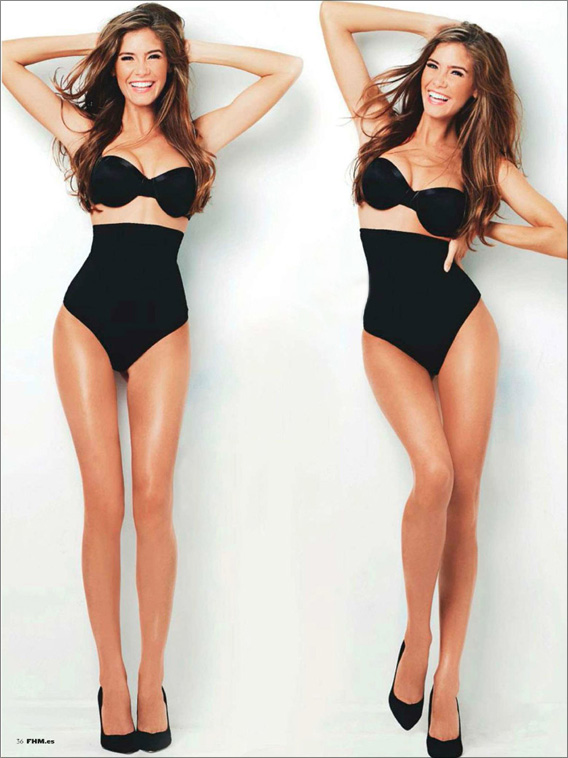 Oldehoff, who attended Cardinal Gibbons High and majored in criminal justice at Florida Atlantic University, has taken her career global, as she continues to work for Next Model Management in Miami, Major Model Management in New York and Leni's Models in London.
Oldehoff, known for her appearances in 2009 as a model on the fashion reality TV shows Project Runway and Models of the Runway, began modeling at age 10 and was signed to a Miami agency at 17.
She has walked in runway shows for several top fashion designers, including Michael Kors, Zac Posen, Oscar de La Renta, Chloe, Armani and Chanel.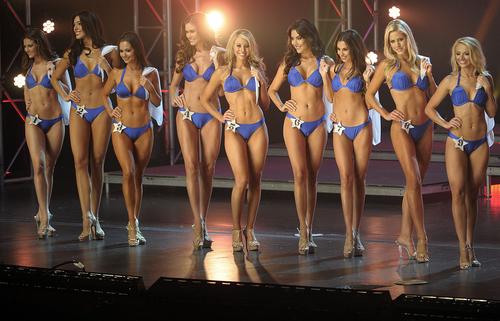 Oldehoff has been the face for Conair hair as its Volume Boost Dryer model and has been on numerous magazine covers, including GQ South Africa.
Do we know how to pick a model or what?
Get ready for more Brittany, coming soon… Also, stay tuned to see who's next? Learn about our model search here.