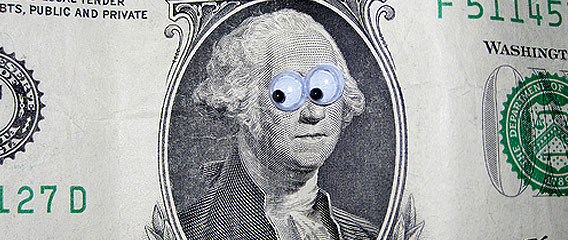 Forbes has released this year's highest paid models in the world (May 2011-May 2012).
Whoever said that there is no money in the modeling industry? Here below are some figures that will make your head spin (if it isn't already due to the stellar looks these ladies already have).
No.1
Gisele Bündchen (31) (IMG)
$45 million
No.2
Kate Moss (38) (IMG)
$9.2 million
No.3
Natalia Vodianova (30) (DNA)
$8.6 million
No.4
Adriana Lima (31) (Marilyn)
$7.3 million
No.5
Doutzen Kroes (27) (DNA)
$6.9 million
No.6
Alessandra Ambrosio (31) (DNA)
$6.6 million
No.7
Miranda Kerr (29) (IMG)
$4 million
No.8
Lara Stone (28) (IMG)
$3.8 million
No.9
Carolyn Murphy (38) (IMG)
$3.5 million
No.10
Candice Swanepoel (23) (IMG)
$3.1 million
 Notes of interest:
-Six of the ten girls are IMG models. The only other two agencies to make the list are DNA, with three girls, and Marilyn, with one.
– The 10 girl's totals are just under $100 million ($98 million to be exact).
– Six of the 10 girls are in their 30's. No one is under 20, and no one over 40.
– Bündchen is way ahead of the pack, with almost 5 times the No.2 girl, Kate Moss, and almost half of the grand total.
"The ones that are coming up, their model for excellence is Gisele. They're looking at her and saying "that's what I want to shoot for.'" – DNA's chairman, David Bonnouvrier
"The top girls now represent a return to a true representation of beauty, not the odd beauty or a fashion-diverted version of beauty." —Ed Razek, CMO, Limited Brands
– Heidi Klum, who was #2 on the list last year, with $20 millions, is now looked at as a mogul, and not a model; and so she's not on the list this year.
– Lara Stone is at No.8 and I'm surprised by that. With all the coverage she's received over the past few years, within the fashion industry, I would have guessed she would be higher on the list. But the key word is within. She has not come out of this closed fashion circle, as did the girls ahead of her.
– Playmates did not make the list this year either, they just stole our hearts and threw away the key.