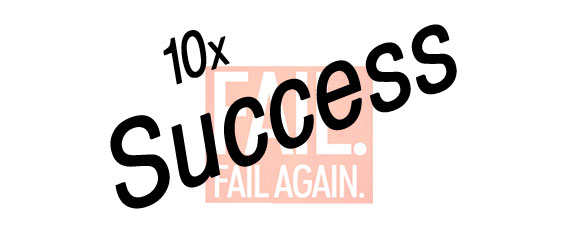 Ten Proven Strategies for Failure Success in the Photography Business, pt. 2
It appears we created a bit of controversy from last week's post. We listed ten strategies for failure in the photography business and it came as quite a shock to our readers. While the so-called strategies were meant as an exaggerated joke, the point we were trying to make was that some people have actually adopted some of these techniques. And intentionally or not, these techniques will like contribute to a lack of success in the ambitions of those who abide by them. So, in the great tradition of 24-hour news stations, allow us to make a retraction to last week's blog and replace those ten failing strategies with ten that will certainly lead you toward the path of success.
1. Don't allow your self-doubt to guide you. Self-doubt can certainly be a soul killer. We all have it—from the greats to the complete newbies. And it never goes away. That little voice inside that tells us to give up because we're just not good enough. Well, it's not true. Self-doubt is the self-preservation technique that your brain uses to avoid the pain of failure. Failures are inevitable in life. But they are what lead you to success. Maybe you're not where you want to be in your career but that's no reason to give up and it doesn't make you "suck" or "lousy" or whatever. Keep in mind, no matter where you are in your career, that's where you are and only you can make the changes needed to get you to the next level. Frustration is a natural emotion that occurs when you are ready to move to the next level but aren't quite there. When you start to feel frustration, you should be pleased. It's the sign that you need to give it a little harder push so you can move forward.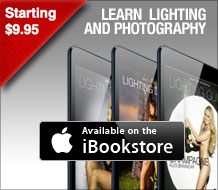 2. Listen to what your clients want. Listen to your clients and editors. Never take any criticism they may give you personally. Yes, they may be complaining but look at it as a gift. They are offering you the opportunity to give them what they want. They could simply give you no response and just hire someone else. And believe me, there is someone else who is willing and ready to listen and deliver. Take the time to listen to their vision and instead of working in a vacuum, offer them solutions and tweak your work based on their feedback and desires, not what may please you.
3. The customer is always right. Some clients and editors are going to be unpleasant to work with. That's just a fact of life. Your job is to be the one who can take their vision and make it literally come to life before their eyes. If you can remove your ego from the situation and really pay attention and listen to your clients' desires, even if they conflict with your vision, you will become their most valuable (and perhaps indispensable) asset.
4. Don't waste your downtime. Some days the phone doesn't ring as often as others. That's fine. Take that opportunity to branch out into some of your personal projects or to learn new techniques or skills. Who knows? Maybe the cool fine art project you've been thinking about shooting will turn into a print that eventually makes some money. Or, maybe that idea that's been bouncing around your brain for months finally comes to fruition.
5. Don't turn your passion into a job. Only a fool would look at art and artists and think, "Gee. That looks like a sure-fire way to get rich." Photographers like all artists get into this field because something about it connects them more to the world and to themselves. The real value comes from the pleasure it gives the artist when they have created something and been able to express their vision. If you begin to dread picking up the camera or it becomes a mundane routine for you, it will show in your work.
6. Keep up with the latest styles. As a current or even aspiring commercial photographer, it is extremely important to know and understand what styles are selling in the moment. You should definitely be doing your research on at least a monthly basis by looking at the latest fashion and photography magazines. Getting stuck in your ways and your techniques can and will be the death of your career. We've seen photographers who are absolute masters of their craft being replaced with photographers who were able to adapt to the current styles desired by clients and editors. It's crucial that you keep your thumb on the pulse of what is "happening" and "now" so that when a client comes to you to shoot their latest campaign, their product looks fresh and appetizing not outdated or like a relic.
7. Social Networking is the new word of mouth. Facebook, Instagram, Twitter, etc. are here to stay. I'm not saying you need to spend hours and hours a day poking and liking and re-tweeting but it's a very crowded and loud environment these days. You need to be able to set yourself apart from the noise and constantly remind people of who you are. If you have something interesting to say then you should say it. Maybe a couple of times. Remember that clients, photo editors, and future clients and photo editors are all people too so chances are that they are also using social networking sites. Use the sites and services wisely and remember to always put your best foot forward. Eventually your work and who you are as a photographer will begin to shine through.
8. Stay true to who you are as an artist. You need to stay true to your visions as a photographer. However, as pointed out in #6, you need to be adaptable. Don't just go off copying everyone else's style and techniques. It will never work for you because the most you'll be able to do is equal them. But they'll be the ones always in the forefront so you'll always be following. Take the learnings of what is popular at the time and put your spin on it. Or make it better in your personalized way. Stealing a technique or slaving away to try to copy someone else's work is a symptom of self-doubt—you're relying on using someone else's success instead of putting your spin out there where it may be rejected. In the long run, putting your idea out there will make you a better photographer (even if the potential rejections may sting a bit) and a stronger asset to your clients and editors.
9. Choose and use your education wisely. There are thousands if not millions of videos on YouTube that focus on photography. You can certainly find some amazing free instruction there. However, you will need to wade through a huge pool of excrement to find them. Books and workshops are similar. Do a little research on the books you're interested in. Who is the author? Do the photos in the book really appeal to you? The same rule applies for workshops. Workshops tend to be expensive. Make sure you're going to get the most bang for your buck. Once you've chosen your video, book, or workshop, you need to approach them with open eyes and open ears. Take notes and once you finish the book or get home from the workshop, you need to apply some of your new found knowledge as soon as possible. Knowledge without action is pointless. Some concepts will be overwhelming at first. That's OK. Don't get frustrated and give up, keep working with the concept or technique until you get a firm understanding of it.
10. Finish what you started. There's nothing worse than being the photographer who cannot deliver because of too many projects taken on at once. If your workflow looks something like: envision project -> plan project -> shoot project -> forget about editing and making final images because I'm on to the project, then you need a serious overhaul to your workflow. You need to always see a project through to the end. Sometimes the end is just handing the memory card from the camera to the client and that's fine. You can call that project done. But being the photographer who starts projects that never get completed will certainly not assist in boosting your reputation.
I'll reiterate the last line of the previous post: Remember, most of the time, the only thing that stands in the way of your success is you. These ten techniques and avoiding the ten in the previous post, should become habitual behaviors to all aspiring professional photographers. Following these guidelines will certainly point you in the right direction.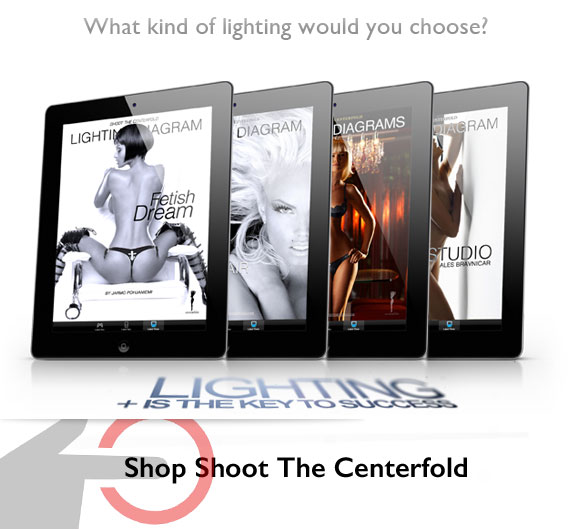 © 2014 Copyright ShootTheCenterfold.com. All rights reserved.